FILIPINISM- What Makes Art Filipino
Monday 18 June to Monday 24 June 2012
by Rene Robles, Rafael Cusi and Aris Bagtas
Filipinism is not a new movement in art scene. It is a way of showing the real identity of the artist into their as a Filipino.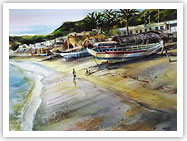 The aesthetic and conceptualization on how their ideas, heart and soul be injected in every piece they make in their works makes Filipinism.  Everyone has his own way of molding his personality and character to form a unique Filipino identity.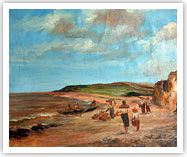 It simply begins by the way they grow up, living in an environment full of inspiration that they observe and immerse themselves in. It is not necessarily a place of origin, the language you use or a specific genre or medium one uses.  (One can be Filipino living in a foreign land or using a different tongue. The intricacies and knowledge of painting and nature of medium come from Europe).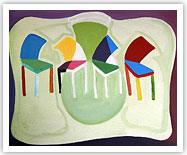 Simply said, art as we know is borrowed. But even it is borrowed one could selectively harvest ideas and put their identity into canvas in terms of colors, lines, figures, shapes and composition.Years of hard work coupled by blood, sweat and tears would show the way they mix their emotion with the pigments and materials and paint a distinctively original Filipino work.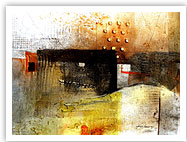 Maybe the influence of the old masters Europe and new masters from America and years in college will have a trace in their artwork but their identity will be strongly seen in their paintings in which they can claim it as their own, and this Flipinism.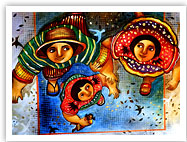 History tells that Filipinism in the art world begun during the impressionism period wherein two Filipino visual artists won at the Exposicion National Bellas Artes in Madrid, Spain. In 1881 Juan Luna, the first recognized Philippine artist garnered silver in a painting for a piece titled " La Muerta de Cleopatra". In 1884 his more popular work "Spoliarum" won the 1st gold medal in the same competition while Felix Resureccion Hidalgo's artwork titled "Las Vigenes Cristianas al Populacho" got the silver medal.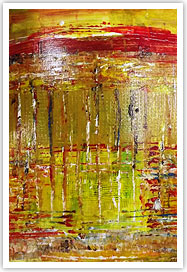 In 1887 two works of Juan Luna titled "La Batalla de Lepanto" and Rendicion de Granada" won again in the same competition while "La Barca de Aqueronte" of Felix Hidalgo garnered gold in the Philippine Exposition in Madrid. Two years later, 12 1889 the same painting got the silver medal in Exposition Universalle in Paris, France. This is Filipinism and this is what makes art Filipino.
Exhibition is open for public view on:
Monday, Tuesday and Thursday, 9.30am to 8pm
Wednesday, Friday and Saturday  9.30am to 5pm
Sunday 1pm to 5pm
Details:
Chelsea Library, Old Town Hall
Kings Road,
London SW3 5EZ