Kensington and Chelsea
On the western edge of central London, the Royal Borough of Kensington and Chelsea is London's smallest borough, so it's easy to get around on foot or by bike. It is a cultural hub, has internationally known shopping centres and is home to Portobello Road Market, the Notting Hill Carnival and many less well known but unique attractions and events.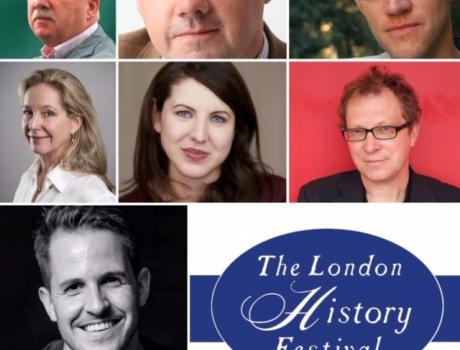 The 11th annual History Festival in Kensington Central Library has seven brilliant speakers who are best selling historians over seven evenings.
Read more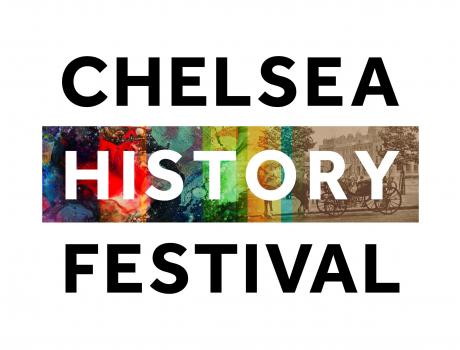 A celebration of history with 35 events over five days centred around Royal Hospital Road.
Read more
What to see and do in Kensington and Chelsea
See and do
So much to see and do - visit major museums and galleries, lesser known hidden gems, theatres and other entertainment venues, parks and gardens, places of interest, libraries, sports and recreation, find sculpture on public display, discover the history of the borough, commemorative blue plaques of famous former residents and notable filming locations.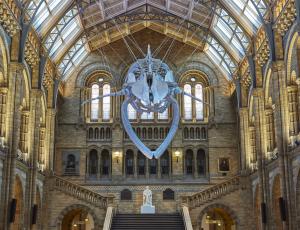 The museum's collections promote the whole of the natural world, but for most visitors it's about the dinosaurs.
Image © Trustees of the Natural History Museum, London [2018]. All rights. reserved
Read more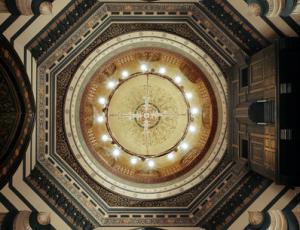 The former home of the Victorian artist Frederic, Lord Leighton and the only purpose-built studio-house open to the public in the UK. It has a collection of paintings and sculpture by Leighton and his contemporaries.
Read more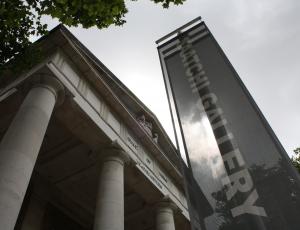 Founded in 1985 to bring contemporary art to as wide an audience as possible by providing an innovative platform for emerging artists to show their work. The Gallery has hosted 15 out of the top 20 most visited exhibitions in London over the last five years, and has more followers on social media than any other museum in the world. Entry to all Saatchi Gallery's exhibitions is free.
Read more
Shopping
Our shopping centres range from international destinations to smaller, more quirky local centres and street markets.

Natural History Museum
<div class='contentField'><p>The museum's collections promote the whole of the natural world, but for most visitors it's about the dinosaurs.</p> <p>Image © Trustees of the Natural History Museum, London [2018]. All rights. reserved</p> </div><div class='contentField'><p>Cromwell Road, Kensington, London SW7 5BD</p> </div><div class='contentField'><a href="http://www.nhm.ac.uk/">Read more</a></div>
V&A
<div class='contentField'><p>The world's greatest museum of art and design, with collections including ceramics, furniture, fashion, glass, jewellery, metalwork, photographs, sculpture, textiles and paintings.</p> </div><div class='contentField'><p>Cromwell Road, London SW7 2RL</p> </div><div class='contentField'><a href="https://www.vam.ac.uk/">Read more</a></div>
Kensington Place
<div class='contentField'><p>201 Kensington Church Street, Kensington, London W8 7LX</p> </div><div class='contentField'><a href="/explore-kensington-and-chelsea/kensington-place" hreflang="en">Read more</a></div>
Science Museum
<div class='contentField'><p>Reknowned for its interactive galleries and inspirational exhibitions, with over 15,000 objects on display, including the Apollo 10 command capsule and Stephenson's Rocket.</p> <p>Image Mathematics The Winton Gallery, Science Museum, designed by Zaha Hadid Architects,&nbsp; © Nick Guttridge</p> </div><div class='contentField'><p>Exhibition Road, Kensington, London SW7 2DD</p> </div><div class='contentField'><a href="https://www.sciencemuseum.org.uk/">Read more</a></div>
Museum of Brands, Packaging and Advertising
<div class='contentField'><p>Reveals how we lived and shopped from Victorian times to the present day – packaging, ads, fads and fashion.</p> </div><div class='contentField'><p>111-117 Lancaster Rd, London W11 1QT</p> </div><div class='contentField'><a href="http://www.museumofbrands.com/">Read more</a></div>
Design Museum
<div class='contentField'><p>European Museum of the Year 2018, this is the world's leading museum devoted to contemporary design in every form from architecture and fashion to graphics, product and digital design.</p> <p>Image <font color="#000000">© </font><span lang="EN" style="font-size: 10pt;"><span style="font-family: &quot;Arial&quot;,sans-serif;"><font color="#000000">Gareth Gardner</font></span></span></p> </div><div class='contentField'><p>224-238 Kensington High Street, London W8 6AG</p> </div><div class='contentField'><a href="https://www.designmuseum.org">Read more</a></div>
Kensington Palace
<div class='contentField'><p>A royal palace since 1760, it was the birthplace of&nbsp;Queen Victoria and she&nbsp;lived there until her accession in 1837. Diana, Princess of Wales, lived in part of the private apartments and her sons live here now.</p> </div><div class='contentField'><p><span class="widget-pane-link" jsan="7.widget-pane-link" jstcache="676">Kensington Gardens, London W8 4PX</span></p> </div><div class='contentField'><a href="https://www.hrp.org.uk/kensington-palace/">Read more</a></div>
National Army Museum
<div class='contentField'><p>A leading authority on the British Army and its impact on society past and present.</p> </div><div class='contentField'><p>Royal Hospital Rd, Chelsea, London SW3 4HT</p> </div><div class='contentField'><a href="https://www.nam.ac.uk/">Read more</a></div>
Leighton House
<div class='contentField'><p>The former home of the Victorian artist Frederic, Lord Leighton and the only purpose-built studio-house open to the public in the UK. It has a collection of paintings and sculpture by Leighton and his contemporaries.</p> </div><div class='contentField'><p>12 Holland Park Rd, Kensington, London W14 8LZ</p> </div><div class='contentField'><a href="https://www.rbkc.gov.uk/subsites/museums/leightonhousemuseum1.aspx">Read more</a></div>
18 Stafford Terrace
<div class='contentField'><p>Originally the family home of 'Punch' magazine cartoonist Edward Linley Sambourne this is a unique example of a late Victorian townhouse with almost all of its original furniture and fittings.</p> </div><div class='contentField'><p>18 Stafford Terrace, Kensington, W8 7BH</p> </div><div class='contentField'><a href="https://www.rbkc.gov.uk/subsites/museums/18staffordterrace1.aspx">Read more</a></div>