Kensington and Chelsea
On the western edge of central London, the Royal Borough of Kensington and Chelsea is London's smallest borough, so it's easy to get around on foot or by bike. It is a cultural hub, has internationally known shopping centres and is home to Portobello Road Market, the Notting Hill Carnival and many less well known but unique attractions and events.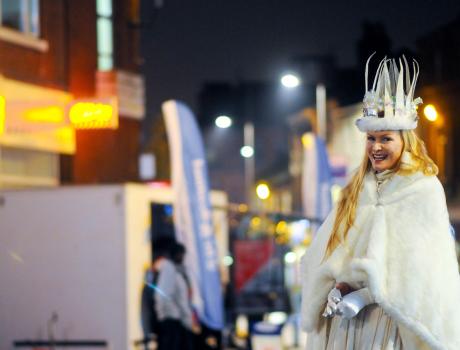 Festive artisan market in Kensington Town Square (between the Town Hall and the Library). There will be vendors selling a mix of handmade and fair-trade products - Christmas gifts, fashion, accessories, jewellery, home ware and festive craft stalls, alongside food stalls, a mulled wine stall and a coffee and cake stall. Community choirs and a Snow Queen will provide entertainment.
Read more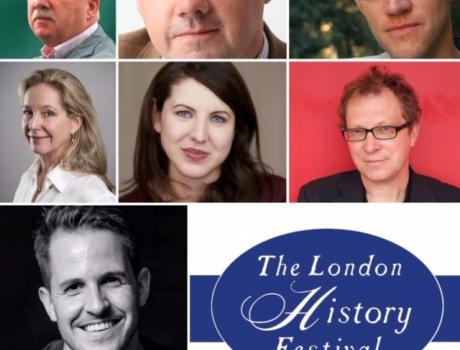 The 11th annual History Festival in Kensington Central Library has seven brilliant speakers who are best selling historians over seven evenings.
Read more
What to see and do in Kensington and Chelsea
See and do
So much to see and do - visit major museums and galleries, lesser known hidden gems, theatres and other entertainment venues, parks and gardens, places of interest, libraries, sports and recreation, find sculpture on public display, discover the history of the borough, commemorative blue plaques of famous former residents and notable filming locations.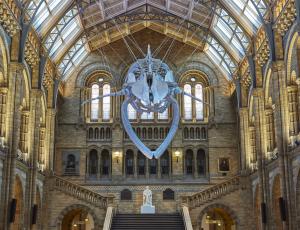 The museum's collections promote the whole of the natural world, but for most visitors it's about the dinosaurs.
Image © Trustees of the Natural History Museum, London [2018]. All rights. reserved
Read more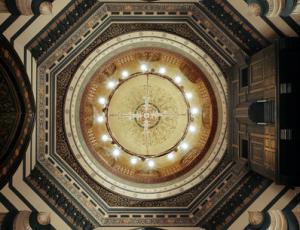 The former home of the Victorian artist Frederic, Lord Leighton and the only purpose-built studio-house open to the public in the UK. It has a collection of paintings and sculpture by Leighton and his contemporaries.
Read more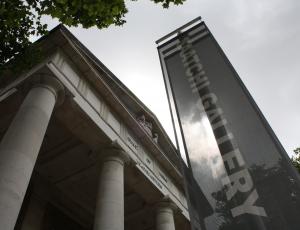 Founded in 1985 to bring contemporary art to as wide an audience as possible by providing an innovative platform for emerging artists to show their work. The Gallery has hosted 15 out of the top 20 most visited exhibitions in London over the last five years, and has more followers on social media than any other museum in the world. Entry to all Saatchi Gallery's exhibitions is free.
Read more
Shopping
Our shopping centres range from international destinations to smaller, more quirky local centres and street markets.

Michael Hoppen Gallery
<div class='contentField'><p><span style="color: black; font-family: &quot;Arial&quot;,sans-serif; font-size: 10pt; mso-fareast-language: EN-GB; mso-fareast-font-family: Calibri; mso-fareast-theme-font: minor-latin; mso-ansi-language: EN-GB; mso-bidi-language: AR-SA; mso-themecolor: text1;">One of the foremost collections of photography available to buy in Europe. </span></p> </div><div class='contentField'><a href="https://www.michaelhoppengallery.com/">Read more</a></div>
Saatchi Gallery
<div class='contentField'><p>Founded in 1985 to bring contemporary art to as wide an audience as possible by providing an innovative platform for emerging artists to show their work. The Gallery has hosted 15 out of the top 20 most visited exhibitions in London over the last five years, and has more followers on social media than any other museum in the world. Entry to all Saatchi Gallery's exhibitions is free.</p> </div><div class='contentField'><p>Duke of York's HQ, King's Rd, Chelsea, London SW3 4RY</p> </div><div class='contentField'><a href="https://www.saatchigallery.com/">Read more</a></div>
Graffik Gallery
<div class='contentField'><p><span lang="">Specialising in street art.</span></p> </div><div class='contentField'><p>284 Portobello Rd, London W10 5TE</p> </div><div class='contentField'><a href="https://graffikgallery.co.uk/">Read more</a></div>
Mosaic Rooms
<div class='contentField'><p>Art gallery and <a href="http://mosaicrooms.wpengine.com/category/shop/">bookshop</a>&nbsp;supporting and promoting contemporary Arab culture in London.</p> <p>Image © Andy Stagg</p> </div><div class='contentField'><p>Tower House, 226 Cromwell Rd, Kensington, London SW5 0SW</p> </div><div class='contentField'><a href="https://mosaicrooms.org/">Read more</a></div>
Royal Society of Sculptors
<div class='contentField'><p>Provides exhibitions, artists' talks and creative workshops.</p> </div><div class='contentField'><p>Dora House, 108 Old Brompton Rd, London SW7 3RA</p> </div><div class='contentField'><a href="https://sculptors.org.uk/royal-society-sculptors">Read more</a></div>
Westbank Gallery
<div class='contentField'><p>Contemporary art gallery, bar, event space, nightclub.</p> </div><div class='contentField'><p>Notting Hill, 3-5 Thorpe Cl, London W10 5XL</p> </div><div class='contentField'><a href="http://londonwestbank.com/">Read more</a></div>