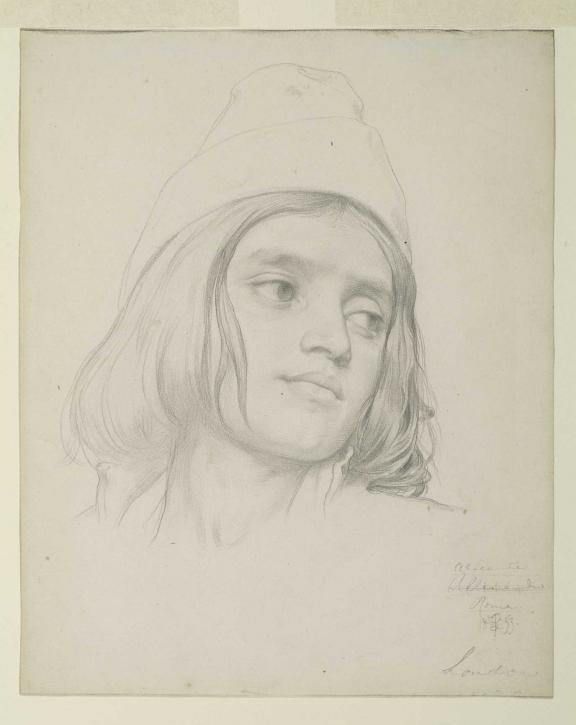 Event Information
Date:
23 September 2021 / Multiple dates
Duration:
8.30am to 9.15am BST (45 mins) every session
Price:
£5 per person per session
Event Series Details
Join our online Breakfast Bites seminar series over a virtual coffee, as our expert tutors present works of art in our collections and lead a friendly and informative discussion. 
Frederic, Lord Leighton was a celebrated draughtsman who described drawing as a delightful pleasure. A Passion for Drawing will explore in detail some of the rarely seen sheets of drawings from the Leighton House collection and the  role drawing played in Leighton's life and practice. 
You can buy your ticket for a single session or purchase the three of them at a 10% discount. Places are limited, so do not miss your chance to learn more about Leighton's legendary skill and book now.
Session 1: Introducing Leighton's Drawings
Thursday  16 September, 8.30 to 9.15am (BST)
Leighton House has a collection of over 700 sheets of drawings by Leighton. But how was this collection formed and what does it reveal about the importance of drawing to Leighton's life and art? From studies made in his teens to some of his last drawings, this introductory session uses highlights from the collection to demonstrate the range of drawings that he produced and his great skill as a draughtsman.

Session 2: Making Pictures
Thursday  23 September, 8.30 to 9.15am (BST)
For Leighton, the process of making pictures was rooted in drawing. He applied the same method throughout his career; an almost 'scientific' approach that was highly ordered and disciplined, but which resulted in many exceptional studies. This session uses drawings from the collection to explore this process; from small thumbnails, to drawings from the nude and detailed drapery studies, exploring a method that defines Leighton as an artist.

Session 3: Comparing Cimabue and Clytie 
Thursday  30 September, 8.30 to 9.15am (BST)
The painting Cimabue's Celebrated Madonna was Leighton's first submission to the Royal Academy in 1855. Clytie was amongst his last pictures, left unfinished in his studio at the time of his death over forty years later. This session looks at some of the drawings relating to these two pictures to establish both the similarities and differences between them and what this tells us about Leighton and his work.

About Daniel Robbins
Daniel Robbins is the Senior Curator, of two of London's most significant house museums: Leighton House and Sambourne House. Formerly with Glasgow Museums, he has organised many exhibitions and contributed to numerous catalogues and publications around nineteenth-century art, architecture and design. He was responsible for leading the award-winning project to restore the historic interiors of Leighton House completed between 2008 and 2010 and is now leading an £8 million refurbishment project addressing the additions made to the building in the twentieth century. Daniel has lectured across the UK and internationally including the Frick, New York and the Ponce Museum in Puerto Rico where Leighton's celebrated 'Flaming June' can be found.
Please contact museums@rbkc.gov.uk with any enquiries about these events.