Leighton House
In Conversation: Christopher de Bellaigue and Hisham Matar
Buy tickets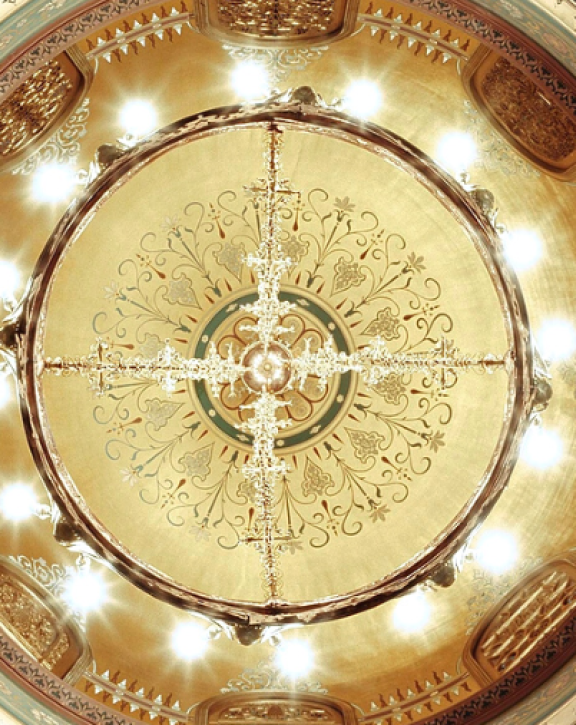 Event Information
Price:
£15; includes access to Leighton House.
About the event
Join us for a sparkling evening as editor of the Gingko Art Series Dr Melanie Gibson guides the conversation and exchange of ideas between two celebrated, award-winning authors - Christopher de Bellaigue and Hisham Matar.
Reading passages from their books A Month in Siena and The Lion House, de Bellaigue and Matar will discuss their inspiration, writing process, and perspectives on the Mediterranean world.
Come at 6:30pm for the chance to explore Leighton House and the new spaces; the bar will be open. You will be able to buy books throughout the evening, and have them signed. The discussion starts at 7:30pm and will be followed by a Q&A with the speakers.
Meet the speakers
Hisham Matar was born in New York City to Libyan parents and spent his childhood first in Tripoli and then in Cairo. He is the author of two novels, In the Country of Men and Anatomy of a Disappearance, and a work of non-fiction, The Return. In the Country of Men was shortlisted for the Man Booker Prize, the Guardian First Book Award and the National Critics Book Circle Award in the US and won six international literary awards. The Return won a Pulitzer Prize, the PEN/Jean Stein Book Award, the Folio Prize and was shortlisted for many other awards including the Baillie Gifford Prize. Hisham Matar lives in London.
Christopher de Bellaigue is the award-winning author of six books, including The Islamic Enlightenment, which was shortlisted for the Baillie Gifford Prize for Non-Fiction and the Orwell Prize for Political Writing in 2017. His books have been translated into 12 languages. As a reporter in the 1990s and 2000s, he covered politics and invasions in Turkey, the Middle East and South Asia, for, among others, the Economist, the Guardian and the New York Review of Books. His new book, The Lion House, about Sultan Suleyman the Magnificent and his court, has been described by the Times as 'a dazzling and dark work. Witty and often wise, it speaks to the frailties and the precarity of power.' 
Dr Melanie Gibson is Editor of the Gingko Art Series and consultant to the Islamic Art module of the Postgraduate Diploma in Asian Art at SOAS, London University. Her research specialises in the ceramics, glass and sculpture of the Islamic world. She is a trustee of The Friends of Leighton House and her current research project is on the making of the 'Arab Hall' at Leighton House.

For updates on all of our  upcoming events sign up to our museums e-newsletter
Please contact museums@rbkc.gov.uk with any enquiries about this event.