Leighton House
Maya Youssef: The Sound of Home
Buy tickets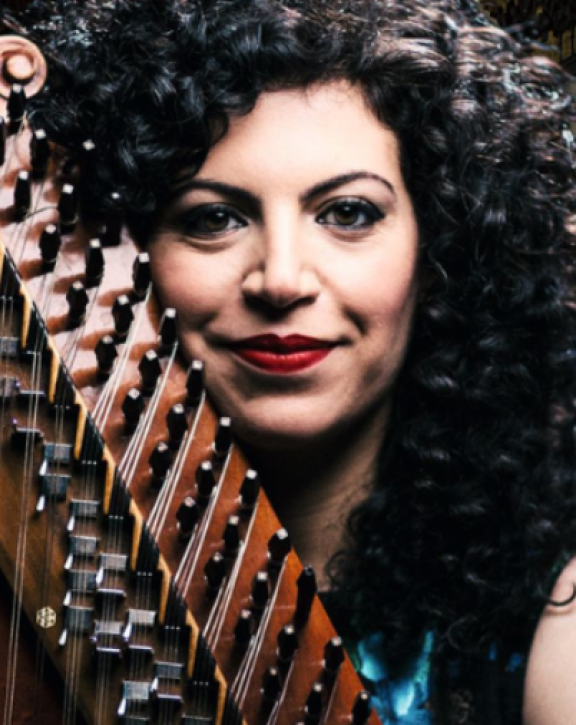 About the event
In celebration of the reopening of Leighton House, join us for the premiere of an original piece composed by the 'Queen of the qanun' Maya Youssef in response to the interiors of Leighton House. Written in the classical Arabic form called Wasla*, to mirror the classical form of a Damascene house but with a contemporary twist.
Come at 6:30pm for the chance to explore Leighton House and the new spaces. At 7pm, hear the premiere of Maya's new piece in the mesmerising interiors of Leighton's Arab Hall, followed by a performance of tracks from her new album 'Finding Home', and a closing Q&A.
*Wasla is a suite of different pieces of music composed in one maqam (Arabic word for mode) or in related maqamat (plural of maqam).
 
About Maya Youssef
A globally renowned and award-winning musician and composer from Syria, in 2012, Maya arrived in the UK under Tier 1 visa and was endorsed by Arts Council of England as an Exceptional Talent. Since then, Maya has pushed the boundaries of the qanun (a 78 stringed plucked zither traditionally played by men) with performances for the Royal Albert Hall, BBC Proms and The Barbican, to name just a few.
"Naturally, I fell in love with Leighton House museum before I stepped into it. Having this piece of Damascus in the heart of London gave me a deeper sense of being home in London so to say that I am delighted to create a piece of music inspired by the house is an understatement."
Maya's debut album 'Syrian Dreams (a prayer for peace)' received critical acclaim and won the German Record Critics' Award and Songlines Music Award. Maya also won the PRS Women Make Music Grant and Arts Council Project for the Arts funding towards recording her second album 'Finding Home'.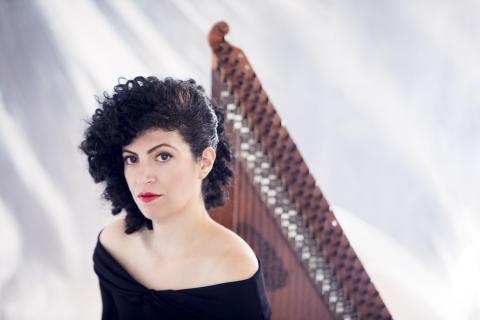 For updates on all of our  upcoming events sign up to our museums e-newsletter