Leighton House
Tile painting for Young Adults (11-16yrs)
Buy tickets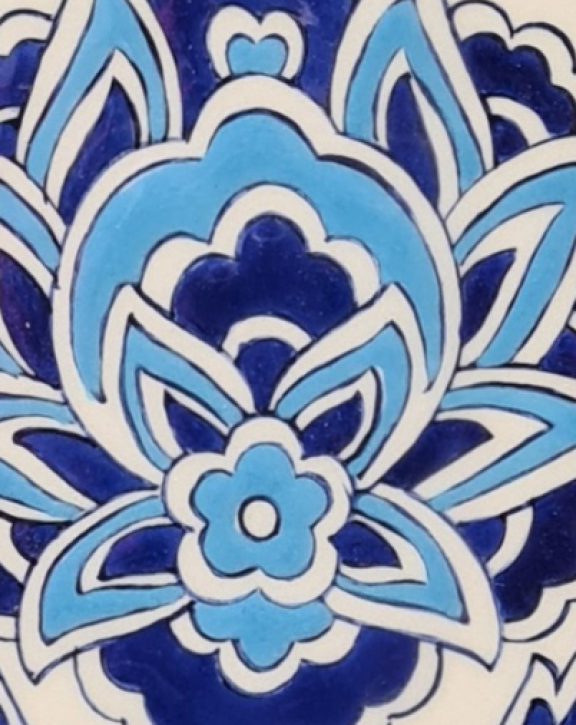 About the workshop
Develop your skills and knowledge with this hands on, creative and practical workshop, painting your own tile inspired by the patterns and techniques of Turkish Iznik art and design.  Your tiles will be glazed and fired after the workshop, for you to collect from Leighton House.
Delivered in partnership with Yunus Emre Institute London, with celebrated artist Nagihan Seymour.
A drop off workshop suitable for unaccompanied young adults aged 11-16yrs.
The workshops will take place in the newly opened Learning Centre at Leighton House.
Entry to the museum is included for young people joining the workshop. Adults can enjoy the garden and Drawings Gallery for free, or visit the cafe, but will need to buy an admission ticket if they wish to visit the historic house while the workshop is taking place. 
Ticket includes all materials and the glazing and firing of the tile.
Meet the tutor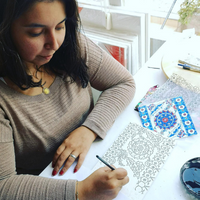 Nagihan Seymour is a British Turkish artist specialised in Tezhip, the art of illumination and sacred geometry. Although originally a materials engineer, she has been interested in art since her university years, studying traditional arts in her hometown of Istanbul.
Traditional manuscript illumination and ornamentation formed the main part of Nagihan's studies, but as her style developed she started to combine classical geometrical designs with illumination, whilst adding her own modern twist. This has allowed Nagihan to create her own unique style, whilst staying true to traditional methods and rules.