There are many stages to an application. As each application differs, these stages are not always the same for each application. However, the typical process an application goes through is illustrated in the flowchart - click for large image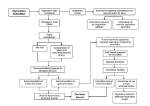 The following are all publicised on the Council website and documents should be available for public viewing unless an exception exists for security reasons (eg the internal layout of embassy buildings):
all applications
applications for listed building consent
advertisement consent
certificates of lawful proposed use or development
certificates of lawful existing use or development
applications for conservation area consent 
Certain applications will have to undergo some form of public consultation. The requirements of the public consultation differ depending on the type, scale and complexity of applications. We've produced a Guide to publicity for planning applications to help you understand our obligations.
Commenting on applications
All comments on planning applications are available for the public to view. All comments received on applications that will be determined by the Planning Application Committee will be published as part of the report to the Committee.
You may comment on applications by using our online comments form. You will find the online comments form below the details of each application. You can find the application you are looking for by using our applications search page. The link to this page is detailed below.
You are advised that the Council scans all representations made on applications in their entirety and may make them publicly available through its website as part of the online documentation.