What's on now
26 April
Frock Me Vintage Fashion
11:00am - 5:30pm

more events
Kensington Conference and Events Centre
Ambient coordinated wood brick and stone interiors enable this, one of the largest venues in central London to be seamlessly and efficiently configured to individual requirements. Kensington Conference and Events Centre offers the service, technology and expertise to ensure the smooth running of any event.
Address: Kensington Town Hall, Hornton Street, London, W8 7NX. Download map [PDF file] (file size 300Kb)
Relevant information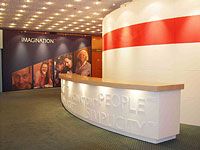 Contact the Conference and Events Centre to book this venue or phone 020 7361 2220.