Recorded lecture series: Inspired by Gardens and Nature
Buy tickets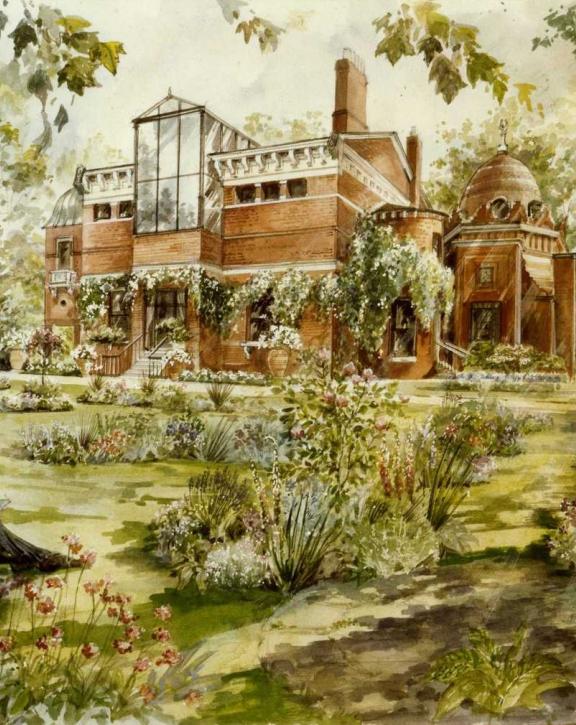 Event Information
Duration:
1 hour each session
Price:
£20 for the entire series (3 recorded sessions)
In our Inspired by Gardens and Nature lectures series, hear from three acclaimed figures  working within botanical arts and the art of garden design. The work  of Emma Clark, Rachel Dein and Cleve West is connected by a concern for the natural world and inspired by the beauty of nature.
Please note that your ticket will give you access to three recorded sessions, hosted on our YouTube channel and only available to ticket holders. Once you purchase the ticket, you will receive a link with access details. Please do not share this link with anyone else.
Session 1: 

Gardens Underneath Which Rivers Flow:

 

An Introduction to the Design and Symbolism of the Islamic Gardens of Paradise
Garden designer Emma Clark introduces the principal elements of the traditional Islamic Garden examines how its design principles and spiritual significance may contribute to an understanding of its timeless and universal beauty. The talk also looks at the importance of Nature as described in the Qur'an and how the Qur'an itself provides the inspiration for the Islamic Gardens of Paradise. It is hoped that this introduction may open hearts and minds, demonstrating how such gardens may offer great opportunities in 'building bridges' between communities.
Session 2: 

The Ultimate in Pressed Flowers
An illustrated talk with artist Rachel Dein exploring inspiration and techniques for her exquisite botanical bas reliefs, showcased in private collections and museums around the world. The artist discusses career highlights, including her time as a prop maker for theatres and museums. She also presents an overview of the history of nature printing from cave paintings to Henry Bradbury's 'Ferns of Great Britain', providing historical context to her own work.
Session 3:  

The Artistry and Craftsmanship of Garden Design
Whether in town or in the country, the aim of celebrated garden designer Cleve West  is to combine structure with sensuality, the classic with the contemporary, invariably with an element of surprise and always with a keen sense of space, artistry and craftmanship. Cleve talks about how he got started in garden design and the influences along the way, showing  highlights of his work.   Having been tirelessly nurturing an allotment for the last twenty years, he discusses how the current biodiversity crisis is making him question some of the interventions we impose on the natural world.
Please contact [email protected] with any enquiries about these recordings.