Meet Frederic Leighton (1830-1896) the painter, sculptor and public figure who lived at 12 Holland Park Road.
Frederic, Lord Leighton was one of the most famous British artists of the Victorian age, establishing an international standing and reputation. His dedication to his art and the scope and ambition of his own painting won admiration and respect from his fellow artists. The recipient of many national and international awards and honours, he was well acquainted with members of the royal family and with most of the great artists, writers and politicians of the late Victorian era. His charm, handsome appearance, cosmopolitan background and generous nature allowed him to move in the highest social circles and forge friendships across the continent.  Leighton became the figurehead for the newfound prestige and popularity of British art in the late Victorian period.
Leighton was born in Scarborough, Yorkshire to a medical family. His father was a doctor and his grandfather had been the primary physician to the Imperial Russian royal family in St. Petersburg, where he amassed a fortune. Leighton's career was always cushioned by this family wealth; his father paying him an allowance throughout his life. Leighton's parents were uncertain about his choice of career as he wrote in a letter of 1879, "My parents surrounded me with every facility to learn drawing, but strongly discountenanced the idea of my being an artist unless I could be eminent in art". 
For the sake of his mother's health, Leighton's family moved abroad when he was just eleven years old. He grew up fluent in four languages and was exposed to many of the great cities and art collections around Europe at a young age.   After travelling in Germany, Switzerland and Italy, the family eventually settled in Frankfurt, Germany where Leighton enrolled at the art school, the Städelsches Kunstitut.  There he came under the strong influence of his painting master Edward von Steinle.  Leighton later said that von Steinle had left an "indelible seal" on both him as an artist and his work. 
Leighton did succeed in becoming 'eminent in art' with Queen Victoria buying his first major painting in 1855.  Leighton pursued his career through the Royal Academy of Arts, an institution founded by some of the nation's leading artists in 1768 to promote the case of British art through an art school and an annual exhibition. Elected an associate of the Royal Academy in 1864, he became a full academician in 1868 and a decade later he reached the pinnacle of his profession, becoming the President of the Royal Academy of Arts. His exceptionally able and dedicated administration of the Academy's affairs was universally well regarded. He was widely consulted on matters relating to the art and the culture of his time and he lobbied hard for causes that he believed would further the nations appreciation and enjoyment of art in all its forms.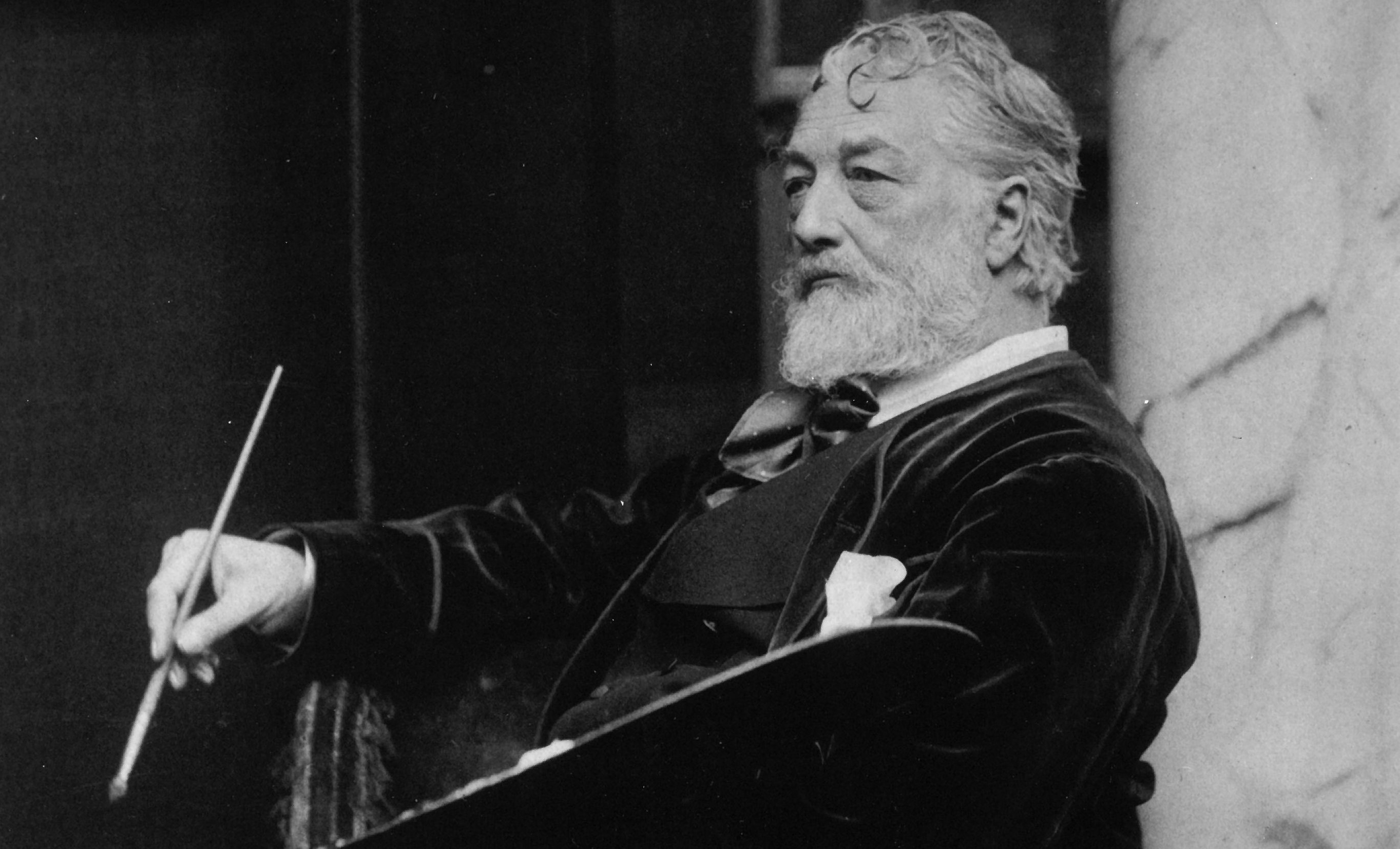 But Leighton remains an enigmatic figure. His private life was closely guarded. He lived alone and travelled alone; some found it hard to penetrate his polished social manner and wondered if they ever really knew him. Leighton never married and suggestions that he fathered a child with one of his models, in addition to the supposition that Leighton may have been homosexual, continue to be debated today. Leighton left no journals and his letters are telling in their lack of reference to his personal circumstances. No definite primary evidence has yet come to light that effectively dispels the secrecy that Leighton built up around himself. Just before his death from heart failure in 1896, he was ennobled, becoming Frederic, Lord Leighton, Baron of Stretton. He is the only British artist to have been awarded this honour and is buried in St Paul's Cathedral.