Leighton House
Recorded talk: Oriental?! An immersive and aromatic panel discussion
Buy tickets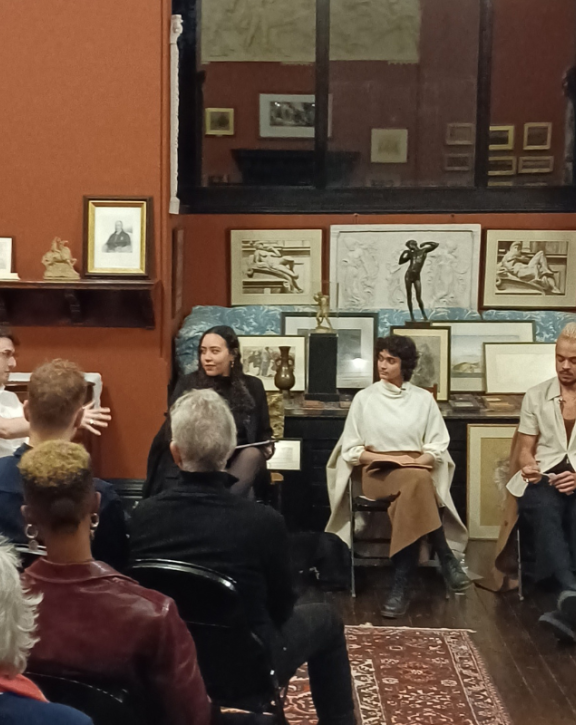 Event Information
Duration:
1 hour and 20 minutes
Price:
£5 for access to recording
Enjoy this recording of the Oriental?!  live talk hosted at Leighton House on 15 November 2022, aimed at exploring the term 'Oriental' in the perfume world and to debate the importance of language and the uneasy border between appreciation and appropriation.
A panel discussion chaired by artist, scent designer and sensory consultant , Tasha Marks, joined by artist and perfumer Ezra-Lloyd Jackson (Ofliction), Nadine Nour el Din, art historian and cultural practitioner, William Tullett, Associate Professor in Sensory History at Anglia Ruskin University and Sanjoli Mathur, who investigates the impact of people's cultural background on their experience of smells.
Recently, I was commissioned to create and chair a panel discussion which addressed colonial language in the perfume industry and the uneasy border between appreciation and appropriation. The museum was the perfect setting for this, and it really encapsulated their desire to push the boundaries, reach new audiences and stimulate discussion.

Tasha Marks, founder of AVM Curiosities
Please note that your ticket will give you access to a recording of the live talk, hosted on our YouTube channel and only available to ticket holders. Once you purchase the ticket, you will receive a link with access details. Please do not share this link with anyone else.