Leighton House
The Sound of Home by Maya Youssef. Recorded performance
Watch on YouTube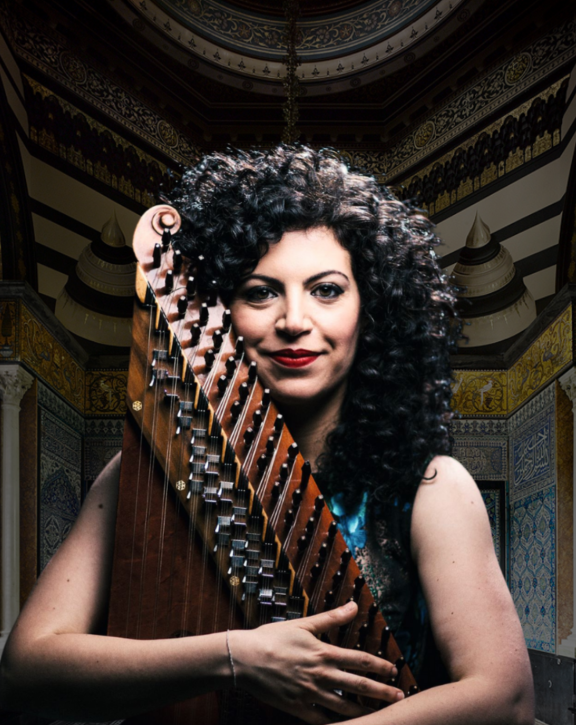 Event Information
Duration:
1 hour and 20 minutes
The Sound of Home
This recording features Maya Youssef's 'The Sound of Home' premiere at Leighton House in October 2022.
Leighton House commissioned 'The Sound of Home' in order to create a musical piece to respond to the evocative interiors of the museum whilst reflecting Maya's personal approach to the concept of home, a recurrent theme in her career as a displaced musician.
The Sound of Home is a two-piece composition, written in the classical Arabic form called Wasla*, to suggest the traditional form of a Damascene house whilst introducing a contemporary twist:
Piece No. 1 is called Turquoise, inspired by the shimmering colour of the tiled interiors.
Piece No. 2 is called Celestial, inspired by the Arab Hall.
*Waslais a suite of different pieces of music composed in on e maqam (Arabic word for mode) or in related maqamat(plural of maqam).
About Maya Youssef
A globally renowned and award-winning musician and composer from Syria, in 2012, Maya Youssef arrived in the UK under Tier 1 visa and was endorsed by Arts Council of England as an Exceptional Talent. Since then, Maya has pushed the boundaries of the qanun (a 78 stringed plucked zither traditionally played by men) with performances for the Royal Albert Hall, BBC Proms and The Barbican, to name just a few.
Film recorded and produced by Tim Hand Production