Leighton House and Sambourne House
What to see and do in Kensington and Chelsea
See and do
So much to see and do - visit major museums and galleries, lesser known hidden gems, theatres and other entertainment venues, parks and gardens, places of interest, libraries, sports and recreation, find sculpture on public display, discover the history of the borough, commemorative blue plaques of famous former residents and notable filming locations.

The museum's collections promote the whole of the natural world, but for most visitors it's about the dinosaurs.
Image © Trustees of the Natural History Museum, London [2018]. All rights. reserved
Read more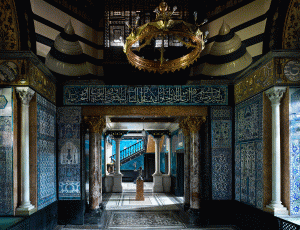 Leighton House and Sambourne are two extraordinary artists houses in our borough. Explore its unique interiors, collections and join the events programme for all.
Read more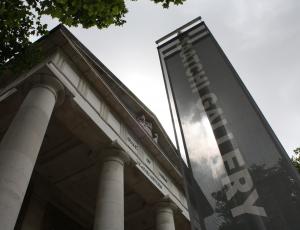 Founded in 1985 to bring contemporary art to as wide an audience as possible by providing an innovative platform for emerging artists to show their work. The Gallery has hosted 15 out of the top 20 most visited exhibitions in London over the last five years, and has more followers on social media than any other museum in the world. Entry to all Saatchi Gallery's exhibitions is free.
Read more
Shopping
Our shopping centres range from international destinations to smaller, more quirky local centres and street markets.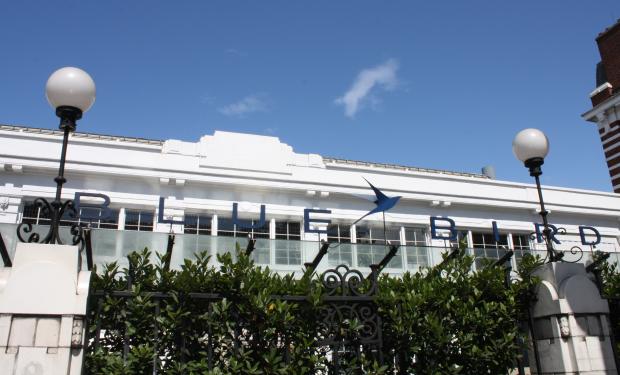 Modern European restaurant in a converted art deco garage.
Read more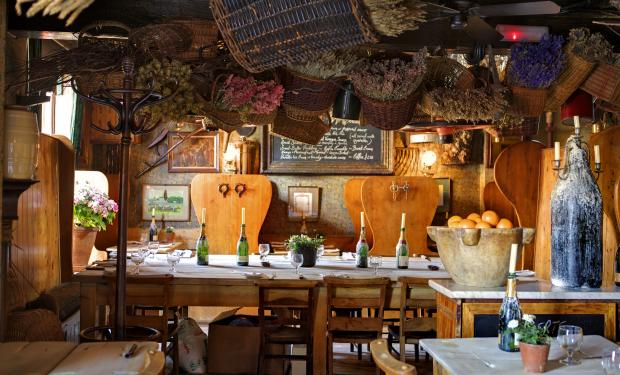 A favourite of the late Princess Margaret – hence the name
Read more
Michelin Building
<div class='contentField'><p>Former UK headquarters of the tyre company decorated with large stained glass windows and decorative tiles.</p> </div><div class='contentField'><p>81 Fulham Rd, Chelsea, London SW3 6RD</p> </div><div class='contentField'><a href="https://theargyllclub.com/office-locations/michelin-house">Read more</a></div>
Holy Trinity Sloane Square
<div class='contentField'><p><span lang="">A masterpiece of the Arts and Crafts movement.</span></p> </div><div class='contentField'><p>Sloane St, Belgravia, London SW1X 9BZ</p> </div><div class='contentField'><a href="http://www.holytrinitysloanesquare.co.uk/">Read more</a></div>
Royal Court Theatre
<div class='contentField'><p>Specialises in new work by innovative authors and regularly gets rave reviews. It has a large café bar underneath Sloane Square that's open to non-theatre goers.</p> </div><div class='contentField'><p>Sloane Square, Chelsea, London SW1W 8AS</p> </div><div class='contentField'><a href="https://royalcourttheatre.com/">Read more</a></div>
Chelsea Theatre
<div class='contentField'><p>Closed for refurbishment until 30 September 2019. Part of the World's End estate, this small theatre is dedicated to fostering new voices, Live Art and community workshops, activities and events.</p> </div><div class='contentField'><p>7, World's End Place, Chelsea, London SW10 0DR</p> </div><div class='contentField'><a href="http://www.chelseatheatre.org.uk/">Read more</a></div>
Print Room Coronet Theatre
<div class='contentField'><p>Presents theatre, dance, concerts, art exhibitions and a variety of multidisciplinary collaborations.</p> </div><div class='contentField'><p>103 Notting Hill Gate, Kensington, London W11 3LB</p> </div><div class='contentField'><a href="https://www.the-print-room.org/">Read more</a></div>
Drayton Arms Theatre
<div class='contentField'><p><span lang="">Professional fringe venue above the Drayton Arms pub.</span></p> </div><div class='contentField'><p>153 Old Brompton Rd, Kensington, London SW5 0LJ</p> </div><div class='contentField'><a href="https://www.thedraytonarmstheatre.co.uk/index.php">Read more</a></div>
Finborough Theatre
<div class='contentField'><p><span lang="">This tiny fringe theatre rediscovers forgotten plays and premiers new work.</span></p> </div><div class='contentField'><p>118 Finborough Rd, Kensington, London SW10 9ED</p> </div><div class='contentField'><a href="https://www.finboroughtheatre.co.uk/">Read more</a></div>
Gate Theatre
<div class='contentField'><p>Located over the Prince Albert pub, in Notting Hill Gate this is London's only producing theatre dedicated to international work.</p> <p>Image Effigies of Wickedness production © Helen Murray</p> </div><div class='contentField'><p>11 Pembridge Rd, Notting Hill, London W11 3HQ</p> </div><div class='contentField'><a href="https://www.gatetheatre.co.uk/">Read more</a></div>
SPID Theatre
<div class='contentField'><p>SPID (Social Political Innovative Direct) is an award winning youth charity specialising in high quality community art on council estates.</p> </div><div class='contentField'><p>Kensal House Community Rooms, Kensal House Estate, Ladbroke Grove, London W10 5BQ</p> </div><div class='contentField'><a href="http://spidtheatre.com/">Read more</a></div>
Cadogan Hall
<div class='contentField'><p>Home to the Royal Philharmonic Orchestra, is one of London's leading concert venues. It offers a programme of live events ranging from classical to jazz, rock and pop.</p> </div><div class='contentField'><p>5 Sloane Terrace, Belgravia, London SW1X 9DQ</p> </div><div class='contentField'><a href="https://www.cadoganhall.com/">Read more</a></div>
Investec Opera Holland Park
<div class='contentField'><p>A unique opera company that presents an open air summer season under a temporary canopy in Holland Park. Around six different operas are presented every season. Many are famous classics, but the company often stages less well known works.</p> <p>Image Anne Sophie Duprels as Zazà and Joel Montero as Milio in Opera Holland Park 2017 production of Zazà © Robert Workman for Opera Holland Park.</p> </div><div class='contentField'><p>Opera Holland Park Theatre, Ilchester Pl, Kensington, London W8 6LU</p> </div><div class='contentField'><a href="http://www.operahollandpark.com/">Read more</a></div>
Electric Cinema
<div class='contentField'><p>One of London's oldest cinemas, with luxurious leather chairs, sofas and beds.</p> <p>Image © Soho House Electric Cinema 1607 AB LR 002</p> </div><div class='contentField'><p>191 Portobello Rd, Notting Hill, London W11 2ED</p> </div><div class='contentField'><a href="https://www.electriccinema.co.uk/portobello">Read more</a></div>
Gate Cinema
<div class='contentField'><p><span lang="">Atmospheric, Grade II listed, single screen cinema.</span></p> </div><div class='contentField'><p>87 Notting Hill Gate, Kensington, London W11 3JZ</p> </div><div class='contentField'><a href="https://www.picturehouses.com/cinema/Gate_Picturehouse">Read more</a></div>
Kyoto Garden
<div class='contentField'><p>A gift from the city of Kyoto, this tranquil kaiyushiki, or stroll garden, features a koi carp pond, a waterfall and stone lanterns set in a Japanese-style landscape.</p> </div><div class='contentField'><p>Holland Park, Holland Park Ave, Kensington, London W11 4UA</p> </div><div class='contentField'><a href="https://www.rbkc.gov.uk/leisure-and-culture/parks/holland-park">Read more</a></div>
Holland Park
<div class='contentField'><p>Holland Park contains areas of woodland, a Japanese garden, the Ice House Gallery, a sculpture garden, Holland Park Theatre. It is home to Opera Holland Park, and the <a href="https://www.rbkc.gov.uk/environmentandtransport/ecology.aspx">Ecology Centre</a>, which runs events and activities for children and young people.</p> </div><div class='contentField'><p>Ilchester Pl, Kensington, London W8 6LU</p> </div><div class='contentField'><a href="https://www.rbkc.gov.uk/leisure-and-culture/parks/holland-park">Read more</a></div>
Kensington Gardens
<div class='contentField'><p>In the gardens of Kensington Palace you will find the famous Peter Pan statue and the <a href="https://www.royalparks.org.uk/parks/kensington-gardens/things-to-see-and-do/diana-memorial-playground">Peter Pan themed playground</a> with a pirate ship and beach, created in memory of Diana, Princess of Wales</p> </div><div class='contentField'><p>London W2 2UH</p> </div><div class='contentField'><a href="https://www.royalparks.org.uk/parks/kensington-gardens/about-kensington-gardens">Read more</a></div>
Chelsea Physic Garden
<div class='contentField'><p>The oldest botanic garden in London, it houses around 5,000 medicinal, herbal, edible and useful plants.</p> </div><div class='contentField'><p>Curators House, 66 Royal Hospital Rd, Chelsea, London SW3 4HS</p> </div><div class='contentField'><a href="https://www.chelseaphysicgarden.co.uk/">Read more</a></div>
Brompton Cemetery
<div class='contentField'><p>A celebration of the high tide of the British Empire and commercial prosperity. It contains memorials to the great and the good including more Victoria Cross holders than anywhere else in the world and over 2,000 Chelsea Pensioners, and is a haven for wildlife.</p> </div><div class='contentField'><p>Fulham Rd, Kensington, London SW10 9UG</p> </div><div class='contentField'><a href="https://www.royalparks.org.uk/parks/brompton-cemetery">Read more</a></div>
Kensal Green Cemetery
<div class='contentField'><p>This was the UK's first purpose built cemetery. It was designed as park with graveled carriage drives and smaller paths to stroll along, and contains many ornate mausoleums.</p> </div><div class='contentField'><p>Harrow Rd, London W10 4RA</p> </div><div class='contentField'><a href="http://www.kensalgreen.co.uk/">Read more</a></div>
Japan House
<div class='contentField'><p>A Japanese cultural centre on Kensington High Street, which is part of a global project led by the Japanese Ministry of Foreign Affairs, offering an exhibition gallery, events space, a Japanese restaurant and thoughtfully curated Japanese products.</p> <p>Image&nbsp;© Lee Mawdsley</p> </div><div class='contentField'><p>101-111 Kensington High St, Kensington, London W8 5SA</p> </div><div class='contentField'><a href="https://www.japanhouselondon.uk/">Read more</a></div>
Royal Hospital Chelsea
<div class='contentField'><p>Home of the Chelsea Pensioners, the famous scarlet-coated veteran soldiers, for over 300 years. The Hospital is a grade&nbsp;I listed heritage site designed by Sir Christopher Wren and is open to visitors.</p> <p>Image © Royal Hospital Chelsea</p> </div><div class='contentField'><p>Chelsea Bridge Rd, Belgravia, London SW3 4SR</p> </div><div class='contentField'><a href="http://www.chelsea-pensioners.co.uk/visit">Read more</a></div>
Chelsea Old Town Hall
<div class='contentField'><p>Grade II listed late Victorian building now used for a range of events and home to the iconic Chelsea Registry Office.</p> </div><div class='contentField'><p>Chelsea Old Town Hall, King's Rd, Chelsea, London SW3 5EE</p> </div><div class='contentField'><a href="https://www.rbkc.gov.uk">Read more</a></div>
French Institute
<div class='contentField'><p>Encourages cross-cultural exchange and presents the best of French culture, offering: French courses, film screenings, library collections, kids activities, festivals, talks and concerts.</p> </div><div class='contentField'><p>17 Queensbery Pl, Kensington, London SW7 2DT</p> </div><div class='contentField'><a href="https://www.institut-francais.org.uk/">Read more</a></div>
Ismaili Centre
<div class='contentField'><p>Home to the UK Ismaili Muslim community. In addition to a central prayer hall the centre also hosts exhibitions.</p> </div><div class='contentField'><p>1-7 Cromwell Gardens, Kensington, London SW7 2SL</p> </div><div class='contentField'><a href="https://the.ismaili/ismailicentres/london/architecture-london">Read more</a></div>
Kensington Town Hall
<div class='contentField'><p>Designed by Sir Basil Spence, the main Council Building is used for conferences and events as well as Council business.</p> </div><div class='contentField'><p>Hornton St, Kensington, London W8 7NX</p> </div><div class='contentField'><a href="https://www.rbkc.gov.uk/">Read more</a></div>
St Mary Abbots
<div class='contentField'><p>Kensington's 'cathedral' has the tallest church steeple in London, in addition to daily worship there are weekly concerts and regular talks and events.</p> </div><div class='contentField'><p>Kensington Church St, Kensington, London W8 4LA</p> </div><div class='contentField'><a href="http://www.smaw8.org/">Read more</a></div>
The Brompton Oratory
<div class='contentField'><p>Home to the Congregation of the Oratory of St Philip Neri in London, a community of priests founded in the sixteenth century. The Oratory also serves as a parish church in the Roman Catholic Diocese of Westminster.</p> </div><div class='contentField'><p>Brompton Rd, Knightsbridge, London SW7 2RP</p> </div><div class='contentField'><a href="https://www.bromptonoratory.co.uk/#about">Read more</a></div>
BAYSIXTY6
<div class='contentField'><p>This is probably the best skate park in the capital. Operating not-for-profit it runs a skate academy as well as providing top class facilities</p> </div><div class='contentField'><p>Bay 66, Acklam Road, London W10 5YU</p> </div><div class='contentField'><a href="https://www.baysixty6.com/find-us/">Read more</a></div>
Kensington Leisure Centre
<div class='contentField'><p>Provides an air-conditioned 120 station gym, three pools, spa, fitness studios, sports hall and café.</p> </div><div class='contentField'><p>Silchester Rd, London W10 6EX</p> </div><div class='contentField'><a href="https://www.better.org.uk/leisure-centre/london/kensington-and-chelsea/kensington-leisure-centre/facilities">Read more</a></div>
Westway Sports Centre
<div class='contentField'><p>Football pitches, tennis courts, gym, indoor sports facilities and a climbing wall.</p> </div><div class='contentField'><p>1 Crowthorne Rd, London W10 6RP</p> </div><div class='contentField'><a href="https://www.everyoneactive.com/centre/westway-sports-fitness-centre/">Read more</a></div>
Chelsea Sports Centre
<div class='contentField'><p>Pool, fitness centre and studios, and sports pitches.</p> </div><div class='contentField'><p>Chelsea Manor St, Chelsea, London SW3 5PL</p> </div><div class='contentField'><a href="https://www.better.org.uk/leisure-centre/london/kensington-and-chelsea/chelsea-sports-centre">Read more</a></div>
Princess Diana Memorial Playground
<div class='contentField'><p>Adventure playground based around a pirate ship.</p> <p>Image © Royal Parks</p> </div><div class='contentField'><p>Broad Walk, London W2 4RU</p> </div><div class='contentField'><a href="https://www.royalparks.org.uk/parks/kensington-gardens/things-to-see-and-do/diana-memorial-playground">Read more</a></div>
Holland Park Playground
<div class='contentField'><p>The adventure playground is closed for re-design until summer 2019. The new playground will feature a 25m zip wire, ten-person see-saw, 56m hill coaster, 110m of water channels,11-person dragon swinger.</p> </div><div class='contentField'><p>55 Abbotsbury Rd, Kensington, London W14 8EL</p> </div><div class='contentField'><a href="https://www.rbkc.gov.uk/leisure-and-culture/parks/holland-park">Read more</a></div>
Emslie Horniman's Pleasance Playground
<div class='contentField'><p>Innovative children's play area.</p> </div><div class='contentField'><p>Big Green Gates North Kensington, 32 Southern Row, London W10 5AN</p> </div><div class='contentField'><a href="https://www.rbkc.gov.uk/leisure-and-culture/parks/emslie-hornimans-pleasance">Read more</a></div>
Kensington Central Library
<div class='contentField'><p>The Borough's main public library provides extensive facilities and services including large local studies and biography sections. It holds regular events and activities and provides free internet and WiFi.</p> </div><div class='contentField'><p>12 Phillimore Walk, Kensington, London W8 7RX</p> </div><div class='contentField'><a href="https://www.rbkc.gov.uk/libraries">Read more</a></div>
Chelsea Library
<div class='contentField'><p>In addition to the expected services and facilities this library has co-working space and an extensive costume and fashion collection reflecting the major fashion movements that started in the King's Road. It is the only library in the borough open on Sundays.</p> </div><div class='contentField'><p>Chelsea Old Town Hall, King's Rd, Chelsea, London SW3 5EZ</p> </div><div class='contentField'><a href="https://www.rbkc.gov.uk/libraries">Read more</a></div>
Brompton Library
<div class='contentField'><p>In addition to the expected services and facilities, the library has community space available for hire and co-working space for small businesses.</p> </div><div class='contentField'><p>210 Old Brompton Rd, Kensington, London SW5 0BS</p> </div><div class='contentField'><a href="https://www.rbkc.gov.uk/libraries">Read more</a></div>
Kensal Library
<div class='contentField'><p>Much used by children, this is a true community library holding popular health and hobbies events as well as offering public internet and WiFi.</p> </div><div class='contentField'><p>20 Golborne Rd, London W10 5PF</p> </div><div class='contentField'><a href="https://www.rbkc.gov.uk/libraries">Read more</a></div>
North Kensington Library
<div class='contentField'><p>London's oldest library has a thriving children's library on the lower ground floor, a dedicated IT suite on the first floor with study space, all the expected library services, and a well-used space for community organisations and adult learning.</p> </div><div class='contentField'><p>108 Ladbroke Grove, Notting Hill, London W11 1PZ</p> </div><div class='contentField'><a href="https://www.rbkc.gov.uk/libraries">Read more</a></div>
Notting Hill Gate Library
<div class='contentField'><p>Just opposite the start of the Portobello Road market, the library offers a selection of services and facilities, free internet and WiFi, and limited study space. There is co-working space in the basement.</p> </div><div class='contentField'><p>1 Pembridge Square, Notting Hill, London W2 4EW</p> </div><div class='contentField'><a href="https://www.rbkc.gov.uk/libraries">Read more</a></div>
Harrods
<div class='contentField'><p><span lang="">Iconic upmarket department store </span></p> </div><div class='contentField'><p>87-135 Brompton Rd, Knightsbridge, London SW1X 7XL</p> </div><div class='contentField'><a href="https://www.harrods.com/en-gb/">Read more</a></div>
Beauchamp Place
<div class='contentField'><p>Beauchamp Place (pronounced Beecham) is a charming Victorian street of boutiques and restaurants</p> </div><div class='contentField'><p>Chelsea, London SW3 1NY</p> </div><div class='contentField'><a href="http://beauchamp-place.com/">Read more</a></div>
Harvey Nichols
<div class='contentField'><p>Harvey Nichols the UK's premier luxury fashion retailer stocking cutting edge designer brands.</p> </div><div class='contentField'><p>109-125 Knightsbridge, Belgravia, London SW1X 7RJ</p> </div><div class='contentField'><a href="https://www.harveynichols.com/store/knightsbridge/">Read more</a></div>
Divertimenti
<div class='contentField'><p>The ultimate Cookshop offering professional quality cookware and tableware, utensils and electricals<font size="2">.</font></p> </div><div class='contentField'><p>227-229 Brompton Rd, Chelsea, London SW3 2EP</p> </div><div class='contentField'><a href="https://www.divertimenti.co.uk/">Read more</a></div>
Peter Jones
<div class='contentField'><p>Chelsea's department store, part of the John Lewis Partnership, stands at the beginning of King's Road.</p> </div><div class='contentField'><p>Sloane Square, Chelsea, London SW1W 8EL</p> </div><div class='contentField'><a href="https://www.johnlewis.com/our-shops/peter-jones">Read more</a></div>
Antikbar
<div class='contentField'><p>Original vintage posters</p> </div><div class='contentField'><p>404 King's Rd, Chelsea, London SW10 0LJ</p> </div><div class='contentField'><a href="https://www.antikbar.co.uk/">Read more</a></div>
Trotters
<div class='contentField'><p>Family owned business providing stylish /traditional children's clothing.</p> </div><div class='contentField'><p>34 King's Rd, Chelsea, London SW3 4UD</p> </div><div class='contentField'><a href="https://www.trotters.co.uk/pages/kings-road-store">Read more</a></div>
Designers Guild
<div class='contentField'><p>Flagship store offering furnishing fabrics, wallcoverings, upholstery and bed and bath collections worldwide.</p> </div><div class='contentField'><p>King's Rd, Chelsea, London SW3 5EN</p> </div><div class='contentField'><a href="https://www.designersguild.com/">Read more</a></div>
Anthropologie
<div class='contentField'><p>Women's clothing, accessories and home décor.</p> </div><div class='contentField'><p>131-141 King's Rd, Chelsea, London SW3 4PW</p> </div><div class='contentField'><a href="https://www.anthropologie.com/en-gb/stores/kings-rd-london">Read more</a></div>
Haines of Sloane Square
<div class='contentField'><p>London's oldest news kiosk it's been run by the same family for over 125 years, currently occupying a kiosk designed by Thomas Heatherwick.</p> </div><div class='contentField'><p>Sloane Square, Chelsea, London SW1W 8AL</p> </div><div class='contentField'><a href="https://hainesofsloanesquare.com/">Read more</a></div>
Whole Foods Market
<div class='contentField'><p>Their largest store with a food court upstairs, hosts a range of events and tastings.</p> </div><div class='contentField'><p>63-97 Kensington High St, Kensington, London W8 5SE</p> </div><div class='contentField'><a href="https://www.eventbrite.com/o/whole-foods-market-uk-15888761191">Read more</a></div>
Snow and Rock
<div class='contentField'><p>Specialists in outdoor and winter sports clothing and equipment.</p> </div><div class='contentField'><p>188 Kensington High St, Kensington, London W8 7RG</p> </div><div class='contentField'><a href="https://www.snowandrock.com/stores/london-kensington.html">Read more</a></div>
Trailfinders
<div class='contentField'><p>The UK's largest independent travel company has a 'drop–in' travel clinic offering travel health advice and vaccinations.</p> </div><div class='contentField'><p>194 Kensington High St, Kensington, London W8 7RG</p> </div><div class='contentField'><a href="https://www.trailfinders.com/travel-centre/khs">Read more</a></div>
Cass Art
<div class='contentField'><p><span lang="">Staffed by artists, offering artist's materials, workshops, events and advice on creative projects.</span></p> </div><div class='contentField'><p>220 Kensington High St, Kensington, London W8 7RG</p> </div><div class='contentField'><a href="https://www.cassart.co.uk/">Read more</a></div>
Waterstones
<div class='contentField'><p>Literary&nbsp;haven for locals and visitors.</p> </div><div class='contentField'><p>193 Kensington High St, Kensington, London W8 6SH</p> </div><div class='contentField'><a href="https://www.waterstones.com/bookshops/kensington">Read more</a></div>
Guru Makeup Emporium
<div class='contentField'><p>Run by professional makeup artists supplying the TV, film, fashion and theatre industries and sharing their expertise with the public.</p> </div><div class='contentField'><p>12 Kensington Church St, Kensington, London W8 4EP</p> </div><div class='contentField'><a href="https://www.gurumakeupemporium.com/">Read more</a></div>
Conran Shop
<div class='contentField'><p><span lang="">Modern and vintage homeware</span></p> </div><div class='contentField'><p>81 Fulham Rd, Chelsea, London SW3 6RD</p> </div><div class='contentField'><a href="https://www.conranshop.co.uk/our-stores/chelsea">Read more</a></div>
Joseph
<div class='contentField'><p>Designer fashion</p> </div><div class='contentField'><p><span lang="">77 Fulham Road, London SW3 6RE</span></p> </div><div class='contentField'><a href="http://www.joseph-fashion.com/en-gb/findstores">Read more</a></div>
Stella McCartney
<div class='contentField'><p>English ethical fashion designer.</p> </div><div class='contentField'><p>91-95 Fulham Road, Brompton Rd, Chelsea, London SW3 6RH</p> </div><div class='contentField'><a href="https://www.stellamccartney.com/experience/en/about-stella/">Read more</a></div>
J Crew
<div class='contentField'><p><span lang="">American clothing store.</span></p> </div><div class='contentField'><p>171-175 Draycott Avenue, Chelsea, SW3 3AJ<br /> &nbsp;</p> </div><div class='contentField'><a href="https://www.jcrew.com/uk/help/store_locator.jsp">Read more</a></div>
Portobello Fashion Market
<div class='contentField'><p>Vintage clothing market Fridays, fashion market Saturdays and Flea Market Sundays, underneath the white canopy and along Thorpe Close below the Westway flyover.</p> </div><div class='contentField'><p>Portobello Rd, London W10 5TA</p> </div><div class='contentField'><a href="http://www.portobellofashionmarket.co.uk/">Read more</a></div>
Ceramica Blue
<div class='contentField'><p>Unique tableware and cookware shop</p> </div><div class='contentField'><p>10 Blenheim Cres, London W11 1NN</p> </div><div class='contentField'><a href="http://www.ceramicablue.co.uk/">Read more</a></div>
Rough Trade West
<div class='contentField'><p>Independent record shop</p> </div><div class='contentField'><p>130 Talbot Rd, London W11 1JA</p> </div><div class='contentField'><a href="https://www.roughtrade.com/gb/stores#rough-trade-west">Read more</a></div>
Sir Plus
<div class='contentField'><p>Menswear, mostly made in the UK. The proprietor started with a Portobello Market stall, which he still runs on Fridays and Saturdays outside his shop.</p> </div><div class='contentField'><p><span lang="">306A Portobello Rd, London W10 5TA</span></p> </div><div class='contentField'><a href="https://sirplus.co.uk/">Read more</a></div>
Bute Street Farmers' Market
<div class='contentField'><p>Operating on Saturdays in South Kensington</p> </div><div class='contentField'><p>Kensington, London SW7 3EX</p> </div><div class='contentField'><a href="https://www.lfm.org.uk/markets/south-kensington/">Read more</a></div>
Notting Hill Gate Famers' Market
<div class='contentField'><p>Operating on Saturdays behind Waterstones, Kensington Church Street</p> </div><div class='contentField'><p>Kensington Church St, Kensington, London W11 3LQ</p> </div><div class='contentField'><a href="https://www.lfm.org.uk/markets/notting-hill/">Read more</a></div>
Duke of York Square Fine Food Market
<div class='contentField'><p><span lang="">Curated by Partridges open on Saturdays.</span></p> </div><div class='contentField'><p>80 Duke of York Square, Chelsea, London SW3 4LY</p> </div><div class='contentField'><a href="http://www.dukeofyorksquare.com/food-and-dining/categories/fine-food-market">Read more</a></div>
Ladbroke Grove Farmers' Market
<div class='contentField'><p>Operating on Saturdays in the playground of the Spanish School 317-318 Portobello Rood.</p> </div><div class='contentField'><p>Portobello Rd, London W10 5SZ</p> </div><div class='contentField'><a href="https://www.lfm.org.uk/markets/ladbroke-grove/">Read more</a></div>
The Cross
<div class='contentField'><p>One of the first London lifestyle boutiques, selling a mix of fashion, homeware, gifts and kidswear.</p> </div><div class='contentField'><p>141 Portland Rd, London W11 4LR</p> </div><div class='contentField'><a href="http://www.thecrossshop.co.uk/">Read more</a></div>
John Sandoe Books
<div class='contentField'><p>Independent bookseller</p> </div><div class='contentField'><p>10 Blacklands Terrace, Chelsea, London SW3 2SR</p> </div><div class='contentField'><a href="https://www.johnsandoe.com/">Read more</a></div>
Skillman and Sons
<div class='contentField'><p><span lang="">Traditional hardware store</span></p> </div><div class='contentField'><p>212 Kensington High St, Kensington, London W8 7RG</p> </div><div class='contentField'><a href="https://www.skillmanandsons.co.uk/">Read more</a></div>
Bourbon Hanby
<div class='contentField'><p>Antiques emporium on King's Road</p> </div><div class='contentField'><p>151 Sydney St, Chelsea, London SW3 6NT</p> </div><div class='contentField'><a href="http://www.bourbonhanby.com/">Read more</a></div>
Kensington Church Street Antiques Dealers
<div class='contentField'><p>Index of the dealers, events and exhibitions.</p> </div><div class='contentField'><p>Kensington Church Street, W8 4BH</p> </div><div class='contentField'><a href="http://www.antiques-london.com/">Read more</a></div>
Lidgate
<div class='contentField'><p>5th generation family butchers</p> </div><div class='contentField'><p>110 Holland Park Ave, London W11 4UA</p> </div><div class='contentField'><a href="https://www.lidgates.com/">Read more</a></div>
Clarendon Cross
<div class='contentField'><p>Boutiques, restaurants,&nbsp;pampering and pets</p> </div><div class='contentField'><p>Clarendon Cross, W11 4AP</p> </div><div class='contentField'><a href="/explore-kensington-and-chelsea/clarendon-cross" hreflang="en">Read more</a></div>
Earl's Court
<div class='contentField'><p>Restaurants, cafes, pubs and fast food take aways. The area is undergoing significant change as the Exhibition Centre is redeveloped.</p> </div><div class='contentField'><p>Earls Court, London SW5 9RF</p> </div><div class='contentField'><a href="https://theearlscourtdevelopmentcompany.com/">Read more</a></div>
Notting Hill Gate
<div class='contentField'><p>Boutiques and vintage clothing, antiques, cafes and restaurants.</p> </div><div class='contentField'><p><span class="widget-pane-link" jsan="7.widget-pane-link" jstcache="676">London W11 3JS</span></p> </div><div class='contentField'><a href="/explore-kensington-and-chelsea/notting-hill-gate" hreflang="en">Read more</a></div>
Pavilion Road
<div class='contentField'><p>Artisan food and drink street</p> </div><div class='contentField'><p>Chelsea, London SW1X 0BP</p> </div><div class='contentField'><a href="http://www.inchelsea.co.uk/pavilionroad/">Read more</a></div>
Thackeray Street
<div class='contentField'><p>Eclectic mix of galleries, restaurants, cafes and specialist shops</p> </div><div class='contentField'><p>Kensington, London W8 5ET</p> </div><div class='contentField'><a href="/explore-kensington-and-chelsea/thackeray-street" hreflang="en">Read more</a></div>
Stratford Road
<div class='contentField'><p>Offering specialist retailers, restaurants and cafes.</p> </div><div class='contentField'><p>Kensington, London W8 6QD</p> </div><div class='contentField'><a href="/explore-kensington-and-chelsea/stratford-road" hreflang="en">Read more</a></div>
Holland Street / Kensington Church Walk
<div class='contentField'><p>Two tucked away streets of tiny boutiques and specialist shops.</p> </div><div class='contentField'><p>Kensington, London W8 4NB</p> </div><div class='contentField'><a href="/explore-kensington-and-chelsea/holland-street-kensington-church-walk" hreflang="en">Read more</a></div>
Bluebird Restaurant
<div class='contentField'><p>Modern European restaurant in a converted art deco garage.</p> </div><div class='contentField'><p>350 King's Rd, Chelsea, London SW3 5UU</p> </div><div class='contentField'><a href="https://www.bluebird-restaurant.co.uk/">Read more</a></div>
Bibendum
<div class='contentField'><p>French restaurant in the Michelin Building. Bibendum is the name of the Michelin man.</p> </div><div class='contentField'><p>Michelin House, 81 Fulham Rd, Chelsea, London SW3 6RD</p> </div><div class='contentField'><a href="http://bibendum.co.uk/">Read more</a></div>
Maggie Jones
<div class='contentField'><p>A favourite of the late Princess Margaret – hence the name</p> </div><div class='contentField'><p>6 Old Ct Pl, Kensington, London W8 4PL</p> </div><div class='contentField'><a href="http://www.maggie-jones.co.uk/">Read more</a></div>
Kensington Place
<div class='contentField'><p>Fish restaurant and shop</p> </div><div class='contentField'><p>201-209 Kensington Church St, Kensington, London W8 7LX</p> </div><div class='contentField'><a href="https://www.kensingtonplace-restaurant.co.uk/at/">Read more</a></div>
The Ivy Chelsea Garden
<div class='contentField'><p>Relaxed all day dining</p> </div><div class='contentField'><p>195 -197 King's Rd, Chelsea, London SW3 5EQ</p> </div><div class='contentField'><a href="https://theivychelseagarden.com/">Read more</a></div>
Colbert
<div class='contentField'><p>French style bistro</p> </div><div class='contentField'><p>50-52 Sloane Square, Chelsea, London SW1W 8AX</p> </div><div class='contentField'><a href="https://www.colbertchelsea.com/">Read more</a></div>
Gail's Bakery Kensington High Street
<div class='contentField'><p>Neighbourhood bakery and café</p> </div><div class='contentField'><p>240 - 242 Kensington High St, Kensington, London W8 6ND</p> </div><div class='contentField'><a href="https://gailsbread.co.uk/bakeries/high-street-kensington/">Read more</a></div>
Café Lisboa
<div class='contentField'><p>Authentic Portuguese café famous for its custard tarts</p> </div><div class='contentField'><p>57 Golborne Rd, London W10 5NR</p> </div><div class='contentField'><a href="/explore-kensington-and-chelsea/cafe-lisboa" hreflang="en">Read more</a></div>
Hummingbird Bakery
<div class='contentField'><p>American cupcake specialist.</p> </div><div class='contentField'><p>133 Portobello Rd, London W11 2DY</p> </div><div class='contentField'><a href="https://hummingbirdbakery.com/pages/our-bakeries">Read more</a></div>
Churchill Arms
<div class='contentField'><p>Dripping in flowers and filled with Churchill memorabilia.</p> </div><div class='contentField'><p>119 Kensington Church St, Kensington, London W8 7LN</p> </div><div class='contentField'><a href="https://www.churchillarmskensington.co.uk/">Read more</a></div>
Chelsea Potter
<div class='contentField'><p>Traditional pub and famous 60s hang out.</p> </div><div class='contentField'><p>119 King's Rd, Chelsea, London SW3 4PL</p> </div><div class='contentField'><a href="https://www.greeneking-pubs.co.uk/pubs/greater-london/chelsea-potter/">Read more</a></div>
Scarsdale Tavern
<div class='contentField'><p>Local gastro pub</p> </div><div class='contentField'><p>23A Edwardes Square, Kensington, London W8 6HE</p> </div><div class='contentField'><a href="https://www.scarsdaletavern.co.uk/">Read more</a></div>
Hansom Cab
<div class='contentField'><p>Local beer house.</p> </div><div class='contentField'><p>84-86 Earls Ct Rd, Kensington, London W8 6EG</p> </div><div class='contentField'><a href="http://thehansomcab.com/">Read more</a></div>
Mahiki
<div class='contentField'><p>Tiki bar</p> </div><div class='contentField'><p>2A Kensington High St, Kensington, London W8 4PT</p> </div><div class='contentField'><a href="http://www.mahikikensington.com/">Read more</a></div>
Barts
<div class='contentField'><p>London's first speakeasy</p> </div><div class='contentField'><p>Chelsea Cloisters, Sloane Ave, Chelsea, London SW3 3DW</p> </div><div class='contentField'><a href="https://barts-london.com/">Read more</a></div>
Notting Hill Arts Club
<div class='contentField'><p>Live music venue</p> </div><div class='contentField'><p>21 Notting Hill Gate, Kensington, London W11 3JQ</p> </div><div class='contentField'><a href="https://www.nottinghillartsclub.com/">Read more</a></div>
Sloane Square Hotel
<div class='contentField'><p>A Chelsea home from home</p> </div><div class='contentField'><p>7-12 Sloane Square, London SW1W 8EG</p> </div><div class='contentField'><a href="https://www.sloanesquarehotel.co.uk/">Read more</a></div>
Milestone Hotel
<div class='contentField'><p>Luxury boutique hotel</p> </div><div class='contentField'><p>1 Kensington Ct, Kensington, London W8 5DL</p> </div><div class='contentField'><a href="https://www.milestonehotel.com/about">Read more</a></div>
Baglioni
<div class='contentField'><p>Italian home in Kensington</p> </div><div class='contentField'><p>60 Hyde Park Gate, Kensington, London SW7 5BB</p> </div><div class='contentField'><a href="https://www.baglionihotels.com/branches/baglioni-hotel-london/">Read more</a></div>
Royal Garden Hotel
<div class='contentField'><p>Overlooking Kensington Gardens</p> </div><div class='contentField'><p>2-24 Kensington High St, Kensington, London W8 4PT</p> </div><div class='contentField'><a href="https://www.royalgardenhotel.co.uk/">Read more</a></div>
Millennium Gloucester
<div class='contentField'><p>Close to Gloucester Road tube station</p> </div><div class='contentField'><p>4-18 Harrington Gardens, Kensington, London SW7 4LH</p> </div><div class='contentField'><a href="https://www.millenniumhotels.com/en/london/millennium-gloucester-hotel-london-kensington/">Read more</a></div>
Bailey's Hotel
<div class='contentField'><p>Victorian townhouse hotel</p> </div><div class='contentField'><p><span lang="">140 Gloucester Rd, Kensington, London SW7 4QH</span></p> </div><div class='contentField'><a href="https://www.millenniumhotels.com/en/london/the-baileys-hotel-london/?utm_source=google&amp;utm_medium=cpc&amp;utm_campaign=BlackFriday2018&amp;utm_content=millennium%25">Read more</a></div>
Virgin Active Gym
<div class='contentField'><p>Seven studios, a spa, café and lounge.</p> </div><div class='contentField'><p>3rd Floor, 17A Old Ct Pl, Kensington, London W8 4PL</p> </div><div class='contentField'><a href="https://www.virginactive.co.uk/clubs/kensington">Read more</a></div>
Anytime Fitness Gym Kensington
<div class='contentField'><p><span lang="">Located beneath the Royal Garden Hotel and open 24hrs.</span></p> </div><div class='contentField'><p>Royal Garden Hotel, 2-24 Kensington High St, Kensington, London W8 4PT</p> </div><div class='contentField'><a href="https://www.anytimefitness.co.uk/gyms/uk-0029/london-greater-london-w8-4pt/">Read more</a></div>
Triyoga
<div class='contentField'><p>Classes, treatments, workshops and courses</p> </div><div class='contentField'><p>372 King's Rd, Chelsea, London SW3 5UZ</p> </div><div class='contentField'><a href="https://triyoga.co.uk/">Read more</a></div>
Portobello Road
<div class='contentField'><p>The Blue Lamp (1950), Otley (1968), Notting Hill (1999) Paddington (2014) &amp; Paddington 2 (2017)</p> <p>Image © Gunwoo Kim</p> </div><div class='contentField'><p>Notting Hill, London W11 1LT</p> </div><div class='contentField'><a href="/explore-kensington-and-chelsea/portobello-road-1" hreflang="en">Read more</a></div>
Holland Park
<div class='contentField'><p>Will Meet a Tall Dark Stranger (2010)</p> </div><div class='contentField'><p>Ilchester Pl, Kensington, London W8 6LU</p> </div><div class='contentField'><a href="/explore-kensington-and-chelsea/holland-park" hreflang="en">Read more</a></div>
Trellick Tower
<div class='contentField'><p>Burning an Illusion (1981), For Queen and Country (1988), London Kills Me (1991), Shopping (1994), Never Let Me Go (2010) &amp; Brotherhood (2016).</p> </div><div class='contentField'><p>5 Golborne Rd, London W10 5PA</p> </div><div class='contentField'><a href="/explore-kensington-and-chelsea/trellick-tower" hreflang="en">Read more</a></div>
King's Road Curve
<div class='contentField'><p>Details of events in the smaller independent shops, art galleries, restaurants and bars at the western end of King's Road.</p> </div><div class='contentField'><p>Chelsea, London SW10 0LJ</p> </div><div class='contentField'><a href="https://kingsroadcurve.wixsite.com/london">Read more</a></div>
Portobello Road
<div class='contentField'><p>The world's best known street market operates mainly on Saturdays. The antiques section (stalls, arcades and shops) at the southern end of the market is the UK's biggest antiques market. The new goods, fruit and vegetable section&nbsp;in the centre of the market, which operates Monday to Saturday (except Thursday afternoons), has lots of hot food stalls on Saturdays.</p> <p>Image © Gunwoo Kim</p> </div><div class='contentField'><p>259 Portobello Rd, London W11 1LT</p> </div><div class='contentField'><a href="https://visitportobello.com/">Read more</a></div>
Golborne Road Market
<div class='contentField'><p>Located at the northern end of Portobello Road. During the week the market offers mainly fruit, vegetables, takeaway food, and&nbsp;household goods. On Fridays and Saturdays the market comes alive with a busy second hand and bric-a-brac section.</p> </div><div class='contentField'><p>Tavistock Rd, London W11 1AN</p> </div><div class='contentField'><a href="https://visitportobello.com/">Read more</a></div>
Portobello Road Antiques Dealers
<div class='contentField'><p>Located at the southern end of Portobello Road, some of the shops are actually extensive arcades with many individual dealers.</p> </div><div class='contentField'><p>111 Portobello Rd, London W11 2QB</p> </div><div class='contentField'><a href="http://www.antiquesportobelloroad.com/">Read more</a></div>
Kipferl
<div class='contentField'><p>Austrian coffee house and restaurant</p> </div><div class='contentField'><p>95 Golborne Rd, London W10 5NL</p> </div><div class='contentField'><a href="http://www.kipferl.co.uk/">Read more</a></div>
Fish restaurant and shop
<div class='contentField'><p>Kensington Place, 201 Kensington Church St, London, W8 7LX</p> </div><div class='contentField'><a href="https://www.kensingtonplace-restaurant.co.uk/at/">Read more</a></div>
Michael Hoppen Gallery
<div class='contentField'><p><span style="color: black; font-family: &quot;Arial&quot;,sans-serif; font-size: 10pt; mso-fareast-language: EN-GB; mso-fareast-font-family: Calibri; mso-fareast-theme-font: minor-latin; mso-ansi-language: EN-GB; mso-bidi-language: AR-SA; mso-themecolor: text1;">One of the foremost collections of photography available to buy in Europe. </span></p> </div><div class='contentField'><a href="https://www.michaelhoppengallery.com/">Read more</a></div>
King's Road
<div class='contentField'><p>Clockwork Orange (1971)</p> </div><div class='contentField'><a href="/explore-kensington-and-chelsea/kings-road" hreflang="en">Read more</a></div>
Safestay Hostel Holland Park
<div class='contentField'><p>Budget accommodation in a grade&nbsp;I listed building within Holland Park.</p> </div><div class='contentField'><a href="https://www.hostelworld.com/hosteldetails.php/Safestay-London-Kensington-Holland-Park/London/93920?source=adwordsdynamic&amp;network=g&amp;creative=231043150028&amp;adposition=1t3&amp;uniqueclickID=14530144799333414377&amp;sub_keyword=&amp;sub_ad=b&amp;sub_publisher=ADW&amp;gclid=EAIaIQobChMImvWg6t-I4AIVCrftCh3G8A5JEAAYAyAAEgKtDfD_BwE&amp;gclsrc=aw.ds">Read more</a></div>
Playground Theatre
<div class='contentField'><p>The Playground Theatre offers the latest drama, musical theatre, stand up comedians, festivals and performing arts.</p> </div><div class='contentField'><a href="http://www.theplaygroundtheatre.london">Read more</a></div>
Peggy Porschen
<div class='contentField'><p>Celebrity cake maker's Chelsea parlour.</p> </div><div class='contentField'><a href="https://www.peggyporschen.com/pages/the-parlour-in-chelsea">Read more</a></div>
Baar & Bass
<div class='contentField'><p>Luxury fashion and lifestyle boutique.</p> </div><div class='contentField'><a href="http://baarandbass.com/">Read more</a></div>
Royal Court Theatre
<div class='contentField'><p>This is where Look Back in Anger was premiered kicking off the genre of gritty, kitchen-sink drama. The Royal Court specialises in new work by innovative authors and regularly gets rave reviews.</p> </div><div class='contentField'><a href="/explore-kensington-and-chelsea/royal-court-theatre-0" hreflang="en">Read more</a></div>
Sloane Square
<div class='contentField'><p>Named after Sir Hans Sloane who was a landowner, physician and an extraordinary collector. His collections formed the core of the Natural History Museum, but possibly his greatest gift to mankind was his work&nbsp;on the medicinal properties of&nbsp;cocoa, and encouraging its importation. His statue stands further down King's Road in Duke of York Square.</p> <p>The Venus fountain is by Gilbert Ledward. The bas relief of Charles II and Nell Gwynn on the base relates to the site of a house used by the King's mistress in King's Road.</p> </div><div class='contentField'><a href="/explore-kensington-and-chelsea/sloane-square" hreflang="en">Read more</a></div>
Peter Jones department store
<div class='contentField'><p>Part of the John Lewis chain, unusually this business has been owned by its staff, who are all Partners, since 1950.&nbsp;The building is an early example of steel and glass construction. The interior was extensively remodelled in 2004.</p> </div><div class='contentField'><a href="/explore-kensington-and-chelsea/peter-jones-department-store" hreflang="en">Read more</a></div>
Saatchi Gallery, Duke of York's HQ, Chelsea
<div class='contentField'><p style="margin: 0cm 0cm 0pt;"><font size="3"><font color="#000000">The<b> </b></font></font><font color="#000000"><font size="3">Saatchi Gallery specialises in work by largely unseen young artists or international artists whose work has been rarely or never exhibited in the UK. </font></font></p> <p style="margin: 0cm 0cm 0pt;"><font color="#000000"><font size="3">&nbsp;</font></font></p> <p style="margin: 0cm 0cm 0pt;"><font color="#000000"><font size="3">The building was originally the Duke of York's Regiment Headquarters. The running track was used by Roger Banister and his&nbsp;two pacemakers&nbsp;Chris Chataway and Chris Brasher in the early fifties,&nbsp;to train for&nbsp;the 1954 record-breaking sub four-minute mile.</font></font></p> </div><div class='contentField'><a href="/explore-kensington-and-chelsea/saatchi-gallery-duke-yorks-hq-chelsea" hreflang="en">Read more</a></div>
Historic Heart of Chelsea
<div class='contentField'><a href="/explore-kensington-and-chelsea/historic-heart-chelsea" hreflang="en">Read more</a></div>
The Old Rectory 54-56 Old Church Street
<div class='contentField'><a href="/explore-kensington-and-chelsea/old-rectory-54-56-old-church-street" hreflang="en">Read more</a></div>
34 – 44 Old Church Street
<div class='contentField'><a href="/explore-kensington-and-chelsea/34-44-old-church-street" hreflang="en">Read more</a></div>
Chelsea Old Church
<div class='contentField'><a href="/explore-kensington-and-chelsea/chelsea-old-church" hreflang="en">Read more</a></div>
Justice Walk
<div class='contentField'><a href="/explore-kensington-and-chelsea/justice-walk" hreflang="en">Read more</a></div>
Lawrence Street
<div class='contentField'><a href="/explore-kensington-and-chelsea/lawrence-street" hreflang="en">Read more</a></div>
The Cross Keys Pub
<div class='contentField'><a href="/explore-kensington-and-chelsea/cross-keys-pub" hreflang="en">Read more</a></div>
Carlyle Mansions
<div class='contentField'><a href="/explore-kensington-and-chelsea/carlyle-mansions" hreflang="en">Read more</a></div>
Chelsea Porcelain Works
<div class='contentField'><a href="/explore-kensington-and-chelsea/chelsea-porcelain-works" hreflang="en">Read more</a></div>
Cheyne Row Catholic Church of Our Most Holy Redeemer
<div class='contentField'><a href="/explore-kensington-and-chelsea/cheyne-row-catholic-church-our-most-holy-redeemer" hreflang="en">Read more</a></div>
8 Cheyne Row
<div class='contentField'><a href="/explore-kensington-and-chelsea/8-cheyne-row" hreflang="en">Read more</a></div>
10 Cheyne Row
<div class='contentField'><a href="/explore-kensington-and-chelsea/10-cheyne-row" hreflang="en">Read more</a></div>
24 Cheyne Row
<div class='contentField'><a href="/explore-kensington-and-chelsea/24-cheyne-row" hreflang="en">Read more</a></div>
22 Cheyne Row
<div class='contentField'><a href="/explore-kensington-and-chelsea/22-cheyne-row" hreflang="en">Read more</a></div>
48 Cheyne Walk
<div class='contentField'><a href="/explore-kensington-and-chelsea/48-cheyne-walk" hreflang="en">Read more</a></div>
Shrewsbury House Cheyne Walk
<div class='contentField'><a href="/explore-kensington-and-chelsea/shrewsbury-house-cheyne-walk" hreflang="en">Read more</a></div>
The Boy with a Dolphin
<div class='contentField'><a href="/explore-kensington-and-chelsea/boy-dolphin" hreflang="en">Read more</a></div>
Cheyne Walk
<div class='contentField'><a href="/explore-kensington-and-chelsea/cheyne-walk" hreflang="en">Read more</a></div>
4 Swan Walk
<div class='contentField'><a href="/explore-kensington-and-chelsea/4-swan-walk" hreflang="en">Read more</a></div>
Chelsea Physic Garden
<div class='contentField'><a href="/explore-kensington-and-chelsea/chelsea-physic-garden" hreflang="en">Read more</a></div>
Natural History Museum
<div class='contentField'><p>The museum's collections promote the whole of the natural world, but for most visitors it's about the dinosaurs.</p> <p>Image © Trustees of the Natural History Museum, London [2018]. All rights. reserved</p> </div><div class='contentField'><p>Cromwell Road, Kensington, London SW7 5BD</p> </div><div class='contentField'><a href="http://www.nhm.ac.uk/">Read more</a></div>
Dilke Street
<div class='contentField'><a href="/explore-kensington-and-chelsea/dilke-street" hreflang="en">Read more</a></div>
Tite Street
<div class='contentField'><a href="/explore-kensington-and-chelsea/tite-street" hreflang="en">Read more</a></div>
34 Tite Street
<div class='contentField'><a href="/explore-kensington-and-chelsea/34-tite-street" hreflang="en">Read more</a></div>
National Army Museum
<div class='contentField'><a href="/explore-kensington-and-chelsea/national-army-museum-0" hreflang="en">Read more</a></div>
Duke of York Square
<div class='contentField'><a href="/explore-kensington-and-chelsea/duke-york-square" hreflang="en">Read more</a></div>
Bluebird 350 King's Road
<div class='contentField'><a href="/explore-kensington-and-chelsea/bluebird-350-kings-road" hreflang="en">Read more</a></div>
430 King's Road
<div class='contentField'><a href="/explore-kensington-and-chelsea/430-kings-road" hreflang="en">Read more</a></div>
488 King's Road
<div class='contentField'><a href="/explore-kensington-and-chelsea/488-kings-road" hreflang="en">Read more</a></div>
Japan House Creative Crossing
<div class='contentField'><p>This creative crossing is designed by Kenya Hara for Japan House London. It takes inspiration from the character 'one' in Japanese and celebrates a refined subtlety and particular Japanese sense of beauty. It is part of the Council's Creative Kensington High Street project delivered in partnership with the Kensington Business Forum.</p> </div><div class='contentField'><a href="/explore-kensington-and-chelsea/japan-house-creative-crossing" hreflang="en">Read more</a></div>
Copthorne Tara Hotel
<div class='contentField'><p>Located close to Kensington High Street.</p> </div><div class='contentField'><a href="https://www.millenniumhotels.com/en/london/copthorne-tara-hotel-london-kensington/">Read more</a></div>
Sloane Place Bar
<div class='contentField'><p>Contemporary cocktail bar</p> </div><div class='contentField'><a href="https://www.sloaneplace.com/restaurant-bar/">Read more</a></div>
Sloane Place Restaurant
<div class='contentField'><p>Relaxed all-day eating and drinking.</p> </div><div class='contentField'><a href="https://www.sloaneplace.com/restaurant-bar/">Read more</a></div>
Goldfinger Factory
<div class='contentField'><p>A design-led social enterprise that crafts sustainable high quality furniture and objects with a teaching academy for the local community.</p> </div><div class='contentField'><a href="https://www.goldfingerfactory.com/">Read more</a></div>
Panella
<div class='contentField'><p>Panella London is the creation of a married couple hailing from Palermo, serving Sicilian cuisine that reflects its rich and&nbsp;varied heritage.</p> </div><div class='contentField'><a href="http://panellalondon.com/">Read more</a></div>
Blanco & Gomez Wine Merchants
<div class='contentField'><p style="margin:0cm 0cm 0pt"><span style="font-size:11pt"><span style="font-family:&quot;Calibri&quot;,sans-serif"><span style="font-family:&quot;Arial&quot;,sans-serif">Independent World's End wine merchants carrying wines from all over the world with a particular fondness for wines from lesser known grapes and regions. Most wines are from small producers who follow sustainable processes, some are certified organic and even biodynamic.</span></span></span></p> </div><div class='contentField'><a href="https://www.bgwm.co.uk/">Read more</a></div>
V&A
<div class='contentField'><p>The world's greatest museum of art and design, with collections including ceramics, furniture, fashion, glass, jewellery, metalwork, photographs, sculpture, textiles and paintings.</p> </div><div class='contentField'><p>Cromwell Road, London SW7 2RL</p> </div><div class='contentField'><a href="https://www.vam.ac.uk/">Read more</a></div>
Tour title 1
<div class='contentField'><a href="/explore-kensington-and-chelsea/node/42" hreflang="en">Read more</a></div>
Tour title 2
<div class='contentField'><a href="/explore-kensington-and-chelsea/node/43" hreflang="en">Read more</a></div>
Tour title 3
<div class='contentField'><a href="/explore-kensington-and-chelsea/node/44" hreflang="en">Read more</a></div>
Tour title 4
<div class='contentField'><a href="/explore-kensington-and-chelsea/node/45" hreflang="en">Read more</a></div>
Kensington Place
<div class='contentField'><p>201 Kensington Church Street, Kensington, London W8 7LX</p> </div><div class='contentField'><a href="/explore-kensington-and-chelsea/kensington-place" hreflang="en">Read more</a></div>
Science Museum
<div class='contentField'><p>Reknowned for its interactive galleries and inspirational exhibitions, with over 15,000 objects on display, including the Apollo 10 command capsule and Stephenson's Rocket.</p> <p>Image Mathematics The Winton Gallery, Science Museum, designed by Zaha Hadid Architects,&nbsp; © Nick Guttridge</p> </div><div class='contentField'><p>Exhibition Road, Kensington, London SW7 2DD</p> </div><div class='contentField'><a href="https://www.sciencemuseum.org.uk/">Read more</a></div>
Chelsea Flower Show
<div class='contentField'><p>The world's most famous flower show. It's the fashion show of gardening, an 11-acre display of flowers and show gardens.</p> </div><div class='contentField'><p>The Royal Hospital, Chelsea</p> </div><div class='contentField'><a href="https://www.rhs.org.uk/shows-events/rhs-chelsea-flower-show">Read more</a></div>
Discover South Kensington
<div class='contentField'><p>Find out what's on in all the museums and institutions in Exhibition Road.</p> </div><div class='contentField'><a href="https://www.discoversouthken.com/">Read more</a></div>
Museum of Brands, Packaging and Advertising
<div class='contentField'><p>Reveals how we lived and shopped from Victorian times to the present day – packaging, ads, fads and fashion.</p> </div><div class='contentField'><p>111-117 Lancaster Rd, London W11 1QT</p> </div><div class='contentField'><a href="http://www.museumofbrands.com/">Read more</a></div>
Design Museum
<div class='contentField'><p>European Museum of the Year 2018, this is the world's leading museum devoted to contemporary design in every form from architecture and fashion to graphics, product and digital design.</p> <p>Image <font color="#000000">© </font><span lang="EN" style="font-size: 10pt;"><span style="font-family: &quot;Arial&quot;,sans-serif;"><font color="#000000">Gareth Gardner</font></span></span></p> </div><div class='contentField'><p>224-238 Kensington High Street, London W8 6AG</p> </div><div class='contentField'><a href="https://www.designmuseum.org">Read more</a></div>
Kensington Palace
<div class='contentField'><p>A royal palace since 1760, it was the birthplace of&nbsp;Queen Victoria and she&nbsp;lived there until her accession in 1837. Diana, Princess of Wales, lived in part of the private apartments and her sons live here now.</p> </div><div class='contentField'><p><span class="widget-pane-link" jsan="7.widget-pane-link" jstcache="676">Kensington Gardens, London W8 4PX</span></p> </div><div class='contentField'><a href="https://www.hrp.org.uk/kensington-palace/">Read more</a></div>
National Army Museum
<div class='contentField'><p>A leading authority on the British Army and its impact on society past and present.</p> </div><div class='contentField'><p>Royal Hospital Rd, Chelsea, London SW3 4HT</p> </div><div class='contentField'><a href="https://www.nam.ac.uk/">Read more</a></div>
Saatchi Gallery
<div class='contentField'><p>Founded in 1985 to bring contemporary art to as wide an audience as possible by providing an innovative platform for emerging artists to show their work. The Gallery has hosted 15 out of the top 20 most visited exhibitions in London over the last five years, and has more followers on social media than any other museum in the world. Entry to all Saatchi Gallery's exhibitions is free.</p> </div><div class='contentField'><p>Duke of York's HQ, King's Rd, Chelsea, London SW3 4RY</p> </div><div class='contentField'><a href="https://www.saatchigallery.com/">Read more</a></div>
Graffik Gallery
<div class='contentField'><p><span lang="">Specialising in street art.</span></p> </div><div class='contentField'><p>284 Portobello Rd, London W10 5TE</p> </div><div class='contentField'><a href="https://graffikgallery.co.uk/">Read more</a></div>
Mosaic Rooms
<div class='contentField'><p>Art gallery and <a href="http://mosaicrooms.wpengine.com/category/shop/">bookshop</a>&nbsp;supporting and promoting contemporary Arab culture in London.</p> <p>Image © Andy Stagg</p> </div><div class='contentField'><p>Tower House, 226 Cromwell Rd, Kensington, London SW5 0SW</p> </div><div class='contentField'><a href="https://mosaicrooms.org/">Read more</a></div>
Royal Society of Sculptors
<div class='contentField'><p>Provides exhibitions, artists' talks and creative workshops.</p> </div><div class='contentField'><p>Dora House, 108 Old Brompton Rd, London SW7 3RA</p> </div><div class='contentField'><a href="https://sculptors.org.uk/royal-society-sculptors">Read more</a></div>
Westbank Gallery
<div class='contentField'><p>Contemporary art gallery, bar, event space, nightclub.</p> </div><div class='contentField'><p>Notting Hill, 3-5 Thorpe Cl, London W10 5XL</p> </div><div class='contentField'><a href="http://londonwestbank.com/">Read more</a></div>
Leighton House and Sambourne House
<div class='contentField'><p>Leighton House and Sambourne are two extraordinary artists houses in our borough. Explore its unique interiors, collections and join the events programme for all.</p> </div><div class='contentField'><p>12 Holland Park Rd, Kensington, London W14 8LZ</p> </div><div class='contentField'><a href="https://www.rbkc.gov.uk/museums/">Read more</a></div>
18 Stafford Terrace
<div class='contentField'><p>Originally the family home of 'Punch' magazine cartoonist Edward Linley Sambourne this is a unique example of a late Victorian townhouse with almost all of its original furniture and fittings.</p> </div><div class='contentField'><p>18 Stafford Terrace, Kensington, W8 7BH</p> </div><div class='contentField'><a href="https://www.rbkc.gov.uk/subsites/museums/18staffordterrace1.aspx">Read more</a></div>
Crosby Hall
<div class='contentField'><p>The only surviving Medieval merchant's house in London. Once the home of Richard III, as Duke of Gloucester, later owned by Sir Thomas More. The hall was moved, stone by stone, from Bishopsgate to Chelsea in 1910 to make way for development. It is now a private residence.</p> </div><div class='contentField'><p>Cheyne Walk, Chelsea, London SW3 5BB</p> </div><div class='contentField'><a href="https://historicengland.org.uk/listing/the-list/list-entry/1358160">Read more</a></div>
Carlyle's House
<div class='contentField'><p>The former home of the Victorian historian and writer Thomas Carlyle. The house contains original furnishings, books, pictures and personal items. Open 2 March – 3 November in 2019.</p> </div><div class='contentField'><p>24 Cheyne Row, Chelsea, London SW3 5HL</p> </div><div class='contentField'><a href="https://www.nationaltrust.org.uk/carlyles-house">Read more</a></div>
Albert Bridge
<div class='contentField'><p><span lang="">London's prettiest bridge, particularly at night.</span></p> </div><div class='contentField'><p>Albert Bridge, London SW11 4PL</p> </div><div class='contentField'><a href="https://www.rbkc.gov.uk/parking-transport-and-streets/your-streets/streetscape/street-projects/albert-bridge-restoration">Read more</a></div>
Trellick Tower
<div class='contentField'><p><span lang="">Erno Goldfinger's iconic Brutalist apartment block.</span></p> </div><div class='contentField'><p>5 Golborne Rd, London W10 5PA</p> </div><div class='contentField'><a href="https://historicengland.org.uk/listing/the-list/list-entry/1246688">Read more</a></div>