Specialist Shops
Niche and unique independent shops and small chains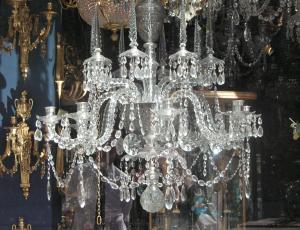 Index of the dealers, events and exhibitions.
Read more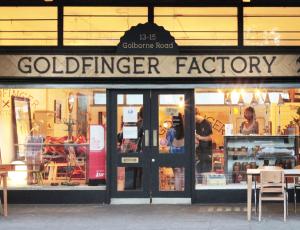 A design-led social enterprise that crafts sustainable high quality furniture and objects with a teaching academy for the local community.
Read more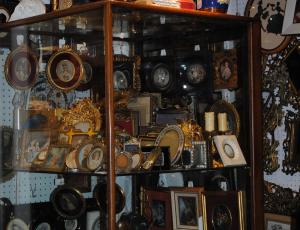 Located at the southern end of Portobello Road, some of the shops are actually extensive arcades with many individual dealers.
Read more
Harrods
<div class='contentField'><p><span lang="">Iconic upmarket department store </span></p> </div><div class='contentField'><p>87-135 Brompton Rd, Knightsbridge, London SW1X 7XL</p> </div><div class='contentField'><a href="https://www.harrods.com/en-gb">Read more</a></div>
Beauchamp Place
<div class='contentField'><p>Beauchamp Place (pronounced Beecham) is a charming Victorian street of boutiques and restaurants</p> </div><div class='contentField'><p>Chelsea, London SW3 1NY</p> </div><div class='contentField'><a href="http://beauchamp-place.com/">Read more</a></div>
Harvey Nichols
<div class='contentField'><p>Harvey Nichols the UK's premier luxury fashion retailer stocking cutting edge designer brands.</p> </div><div class='contentField'><p>109-125 Knightsbridge, Belgravia, London SW1X 7RJ</p> </div><div class='contentField'><a href="https://www.harveynichols.com/store/knightsbridge/">Read more</a></div>
Divertimenti
<div class='contentField'><p>The ultimate Cookshop offering professional quality cookware and tableware, utensils and electricals<font size="2">.</font></p> </div><div class='contentField'><p>227-229 Brompton Rd, Chelsea, London SW3 2EP</p> </div><div class='contentField'><a href="https://www.divertimenti.co.uk/">Read more</a></div>
Peter Jones
<div class='contentField'><p>Chelsea's department store, part of the John Lewis Partnership, stands at the beginning of King's Road.</p> </div><div class='contentField'><p>Sloane Square, Chelsea, London SW1W 8EL</p> </div><div class='contentField'><a href="https://www.johnlewis.com/our-shops/peter-jones">Read more</a></div>
Antikbar
<div class='contentField'><p>Original vintage posters</p> </div><div class='contentField'><p>404 King's Rd, Chelsea, London SW10 0LJ</p> </div><div class='contentField'><a href="https://www.antikbar.co.uk/">Read more</a></div>
Trotters
<div class='contentField'><p>Family owned business providing stylish /traditional children's clothing.</p> </div><div class='contentField'><p>34 King's Rd, Chelsea, London SW3 4UD</p> </div><div class='contentField'><a href="https://www.trotters.co.uk/pages/kings-road-store">Read more</a></div>
Designers Guild
<div class='contentField'><p>Flagship store offering furnishing fabrics, wallcoverings, upholstery and bed and bath collections worldwide.</p> </div><div class='contentField'><p>King's Rd, Chelsea, London SW3 5EN</p> </div><div class='contentField'><a href="https://www.designersguild.com/">Read more</a></div>
Anthropologie
<div class='contentField'><p>Women's clothing, accessories and home décor.</p> </div><div class='contentField'><p>131-141 King's Rd, Chelsea, London SW3 4PW</p> </div><div class='contentField'><a href="https://www.anthropologie.com/en-gb/stores/kings-rd-london">Read more</a></div>
Haines of Sloane Square
<div class='contentField'><p>London's oldest news kiosk it's been run by the same family for over 125 years, currently occupying a kiosk designed by Thomas Heatherwick.</p> </div><div class='contentField'><p>Sloane Square, Chelsea, London SW1W 8AL</p> </div><div class='contentField'><a href="https://hainesofsloanesquare.com/">Read more</a></div>
Whole Foods Market
<div class='contentField'><p>Their largest store with a food court upstairs, hosts a range of events and tastings.</p> </div><div class='contentField'><p>63-97 Kensington High St, Kensington, London W8 5SE</p> </div><div class='contentField'><a href="https://www.eventbrite.com/o/whole-foods-market-uk-15888761191">Read more</a></div>
Snow and Rock
<div class='contentField'><p>Specialists in outdoor and winter sports clothing and equipment.</p> </div><div class='contentField'><p>188 Kensington High St, Kensington, London W8 7RG</p> </div><div class='contentField'><a href="https://www.snowandrock.com/stores/london-kensington.html">Read more</a></div>
Trailfinders
<div class='contentField'><p>The UK's largest independent travel company has a 'drop–in' travel clinic offering travel health advice and vaccinations.</p> </div><div class='contentField'><p>194 Kensington High St, Kensington, London W8 7RG</p> </div><div class='contentField'><a href="https://www.trailfinders.com/travel-centre/khs">Read more</a></div>
Cass Art
<div class='contentField'><p><span lang="">Staffed by artists, offering artist's materials, workshops, events and advice on creative projects.</span></p> </div><div class='contentField'><p>220 Kensington High St, Kensington, London W8 7RG</p> </div><div class='contentField'><a href="https://www.cassart.co.uk/">Read more</a></div>
Waterstones
<div class='contentField'><p>Literary&nbsp;haven for locals and visitors.</p> </div><div class='contentField'><p>193 Kensington High St, Kensington, London W8 6SH</p> </div><div class='contentField'><a href="https://www.waterstones.com/bookshops/kensington">Read more</a></div>
Guru Makeup Emporium
<div class='contentField'><p>Run by professional makeup artists supplying the TV, film, fashion and theatre industries and sharing their expertise with the public.</p> </div><div class='contentField'><p>12 Kensington Church St, Kensington, London W8 4EP</p> </div><div class='contentField'><a href="https://www.gurumakeupemporium.com/">Read more</a></div>
Conran Shop
<div class='contentField'><p><span lang="">Modern and vintage homeware</span></p> </div><div class='contentField'><p>81 Fulham Rd, Chelsea, London SW3 6RD</p> </div><div class='contentField'><a href="https://www.conranshop.co.uk/our-stores/chelsea">Read more</a></div>
Joseph
<div class='contentField'><p>Designer fashion</p> </div><div class='contentField'><p><span lang="">77 Fulham Road, London SW3 6RE</span></p> </div><div class='contentField'><a href="http://www.joseph-fashion.com/en-gb/findstores">Read more</a></div>
Stella McCartney
<div class='contentField'><p>English ethical fashion designer.</p> </div><div class='contentField'><p>91-95 Fulham Road, Brompton Rd, Chelsea, London SW3 6RH</p> </div><div class='contentField'><a href="https://www.stellamccartney.com/experience/en/about-stella/">Read more</a></div>
J Crew
<div class='contentField'><p><span lang="">American clothing store.</span></p> </div><div class='contentField'><p>171-175 Draycott Avenue, Chelsea, SW3 3AJ<br /> &nbsp;</p> </div><div class='contentField'><a href="https://www.jcrew.com/uk/help/store_locator.jsp">Read more</a></div>
Portobello Fashion Market
<div class='contentField'><p>Vintage clothing market Fridays, fashion market Saturdays and Flea Market Sundays, underneath the white canopy and along Thorpe Close below the Westway flyover.</p> </div><div class='contentField'><p>Portobello Rd, London W10 5TA</p> </div><div class='contentField'><a href="http://www.portobellofashionmarket.co.uk/">Read more</a></div>
Ceramica Blue
<div class='contentField'><p>Unique tableware and cookware shop</p> </div><div class='contentField'><p>10 Blenheim Cres, London W11 1NN</p> </div><div class='contentField'><a href="http://www.ceramicablue.co.uk/">Read more</a></div>
Rough Trade West
<div class='contentField'><p>Independent record shop</p> </div><div class='contentField'><p>130 Talbot Rd, London W11 1JA</p> </div><div class='contentField'><a href="https://www.roughtrade.com/gb/stores#rough-trade-west">Read more</a></div>
Pedlars
<div class='contentField'><p>Homewares, stationery and gifts</p> </div><div class='contentField'><p>128 Talbot Rd, Notting Hill, London W11 1JA</p> </div><div class='contentField'><a href="https://www.pedlars.co.uk/our-shop">Read more</a></div>
Sir Plus
<div class='contentField'><p>Menswear, mostly made in the UK. The proprietor started with a Portobello Market stall, which he still runs on Fridays and Saturdays outside his shop.</p> </div><div class='contentField'><p><span lang="">306A Portobello Rd, London W10 5TA</span></p> </div><div class='contentField'><a href="https://sirplus.co.uk/">Read more</a></div>
Bute Street Farmers' Market
<div class='contentField'><p>Operating on Saturdays in South Kensington</p> </div><div class='contentField'><p>Kensington, London SW7 3EX</p> </div><div class='contentField'><a href="https://www.lfm.org.uk/markets/south-kensington/">Read more</a></div>
Notting Hill Gate Famers' Market
<div class='contentField'><p>Operating on Saturdays behind Waterstones, Kensington Church Street</p> </div><div class='contentField'><p>Kensington Church St, Kensington, London W11 3LQ</p> </div><div class='contentField'><a href="https://www.lfm.org.uk/markets/notting-hill/">Read more</a></div>
Duke of York Square Fine Food Market
<div class='contentField'><p><span lang="">Curated by Partridges open on Saturdays.</span></p> </div><div class='contentField'><p>80 Duke of York Square, Chelsea, London SW3 4LY</p> </div><div class='contentField'><a href="http://www.dukeofyorksquare.com/food-and-dining/categories/fine-food-market">Read more</a></div>
Ladbroke Grove Farmers' Market
<div class='contentField'><p>Operating on Saturdays in the playground of the Spanish School 317-318 Portobello Rood.</p> </div><div class='contentField'><p>Portobello Rd, London W10 5SZ</p> </div><div class='contentField'><a href="https://www.lfm.org.uk/markets/ladbroke-grove/">Read more</a></div>
The Cross
<div class='contentField'><p>One of the first London lifestyle boutiques, selling a mix of fashion, homeware, gifts and kidswear.</p> </div><div class='contentField'><p>141 Portland Rd, London W11 4LR</p> </div><div class='contentField'><a href="http://www.thecrossshop.co.uk/">Read more</a></div>
John Sandoe Books
<div class='contentField'><p>Independent bookseller</p> </div><div class='contentField'><p>10 Blacklands Terrace, Chelsea, London SW3 2SR</p> </div><div class='contentField'><a href="https://www.johnsandoe.com/">Read more</a></div>
Skillman and Sons
<div class='contentField'><p><span lang="">Traditional hardware store</span></p> </div><div class='contentField'><p>212 Kensington High St, Kensington, London W8 7RG</p> </div><div class='contentField'><a href="https://www.skillmanandsons.co.uk/">Read more</a></div>
Bourbon Hanby
<div class='contentField'><p>Antiques emporium on King's Road</p> </div><div class='contentField'><p>151 Sydney St, Chelsea, London SW3 6NT</p> </div><div class='contentField'><a href="http://www.bourbonhanby.com/">Read more</a></div>
Kensington Church Street Antiques Dealers
<div class='contentField'><p>Index of the dealers, events and exhibitions.</p> </div><div class='contentField'><p>Kensington Church Street, W8 4BH</p> </div><div class='contentField'><a href="http://www.antiques-london.com/">Read more</a></div>
Lidgate
<div class='contentField'><p>5th generation family butchers</p> </div><div class='contentField'><p>110 Holland Park Ave, London W11 4UA</p> </div><div class='contentField'><a href="https://www.lidgates.com/">Read more</a></div>
Clarendon Cross
<div class='contentField'><p>Boutiques, restaurants,&nbsp;pampering and pets</p> </div><div class='contentField'><p>Clarendon Cross, W11 4AP</p> </div><div class='contentField'><a href="/explore-kensington-and-chelsea/clarendon-cross" hreflang="en">Read more</a></div>
Earl's Court
<div class='contentField'><p>Restaurants, cafes, pubs and fast food take aways. The area is undergoing significant change as the Exhibition Centre is redeveloped.</p> </div><div class='contentField'><p>Earls Court, London SW5 9RF</p> </div><div class='contentField'><a href="https://www.myearlscourt.com/">Read more</a></div>
Notting Hill Gate
<div class='contentField'><p>Boutiques and vintage clothing, antiques, cafes and restaurants.</p> </div><div class='contentField'><p><span class="widget-pane-link" jsan="7.widget-pane-link" jstcache="676">London W11 3JS</span></p> </div><div class='contentField'><a href="/explore-kensington-and-chelsea/notting-hill-gate" hreflang="en">Read more</a></div>
Pavilion Road
<div class='contentField'><p>Artisan food and drink street</p> </div><div class='contentField'><p>Chelsea, London SW1X 0BP</p> </div><div class='contentField'><a href="http://www.inchelsea.co.uk/pavilionroad/">Read more</a></div>
Thackeray Street
<div class='contentField'><p>Eclectic mix of galleries, restaurants, cafes and specialist shops</p> </div><div class='contentField'><p>Kensington, London W8 5ET</p> </div><div class='contentField'><a href="/explore-kensington-and-chelsea/thackeray-street" hreflang="en">Read more</a></div>
Stratford Road
<div class='contentField'><p>Offering specialist retailers, restaurants and cafes.</p> </div><div class='contentField'><p>Kensington, London W8 6QD</p> </div><div class='contentField'><a href="/explore-kensington-and-chelsea/stratford-road" hreflang="en">Read more</a></div>
Holland Street / Kensington Church Walk
<div class='contentField'><p>Two tucked away streets of tiny boutiques and specialist shops.</p> </div><div class='contentField'><p>Kensington, London W8 4NB</p> </div><div class='contentField'><a href="/explore-kensington-and-chelsea/holland-street-kensington-church-walk" hreflang="en">Read more</a></div>
King's Road Curve
<div class='contentField'><p>Details of events in the smaller independent shops, art galleries, restaurants and bars at the western end of King's Road.</p> </div><div class='contentField'><p>Chelsea, London SW10 0LJ</p> </div><div class='contentField'><a href="https://kingsroadcurve.wixsite.com/london">Read more</a></div>
Portobello Road
<div class='contentField'><p>The world's best known street market operates mainly on Saturdays. The antiques section (stalls, arcades and shops) at the southern end of the market is the UK's biggest antiques market. The new goods, fruit and vegetable section&nbsp;in the centre of the market, which operates Monday to Saturday (except Thursday afternoons), has lots of hot food stalls on Saturdays.</p> <p>Image © Gunwoo Kim</p> </div><div class='contentField'><p>259 Portobello Rd, London W11 1LT</p> </div><div class='contentField'><a href="http://shopportobello.co.uk/">Read more</a></div>
Golborne Road Market
<div class='contentField'><p>Located at the northern end of Portobello Road. During the week the market offers mainly fruit, vegetables, takeaway food, and&nbsp;household goods. On Fridays and Saturdays the market comes alive with a busy second hand and bric-a-brac section.</p> </div><div class='contentField'><p>Tavistock Rd, London W11 1AN</p> </div><div class='contentField'><a href="http://shopportobello.co.uk/">Read more</a></div>
Portobello Road Antiques Dealers
<div class='contentField'><p>Located at the southern end of Portobello Road, some of the shops are actually extensive arcades with many individual dealers.</p> </div><div class='contentField'><p>111 Portobello Rd, London W11 2QB</p> </div><div class='contentField'><a href="http://www.antiquesportobelloroad.com/">Read more</a></div>
Baar & Bass
<div class='contentField'><p>Luxury fashion and lifestyle boutique.</p> </div><div class='contentField'><a href="http://baarandbass.com/">Read more</a></div>
Japan House Creative Crossing
<div class='contentField'><p>This creative crossing is designed by Kenya Hara for Japan House London. It takes inspiration from the character 'one' in Japanese and celebrates a refined subtlety and particular Japanese sense of beauty. It is part of the Council's Creative Kensington High Street project delivered in partnership with the Kensington Business Forum.</p> </div><div class='contentField'><a href="/explore-kensington-and-chelsea/japan-house-creative-crossing" hreflang="en">Read more</a></div>
Goldfinger Factory
<div class='contentField'><p>A design-led social enterprise that crafts sustainable high quality furniture and objects with a teaching academy for the local community.</p> </div><div class='contentField'><a href="https://www.goldfingerfactory.com/">Read more</a></div>