Exciting spaces, inspiring art, dreamy interiors
The 'new Leighton House' will reopen to the public following the £8m Hidden Gem to National Treasure transformation, providing a richer visitor experience, with new spaces, restored historic interiors and improved facilities.  
A fully refurbished new wing, which originated from the twentieth century additions to the original house,  reveals historic features  and presents  additional exhibition spaces and displays, the De Morgan Café, looking onto the reinstated garden, a dedicated Learning Centre and a collections store. Full step-free access is also provided across the building for the very first time. 
A series of contemporary commissions are also on display, reflecting on the house's unique dialogue with artists and craftsmanship from the Middle East and North Africa. Oneness, an 11-metre-high mural hand-painted by the Iranian artist Shahrzad Ghaffari, envelopes the curved walls of a new helical staircase and pays homage to the distinctive tiles from the iconic Arab Hall. Also inspired by the museum's collection and in partnership with UK charity Turquoise Mountain, a collective of Syrian craftsmen have created a suite of handmade furniture to decorate the new reception space, shop and café, featuring marquetry  derived from inlaid motifs on a Syrian chest acquired by Leighton on his travels. 
Carousel containing 4 slides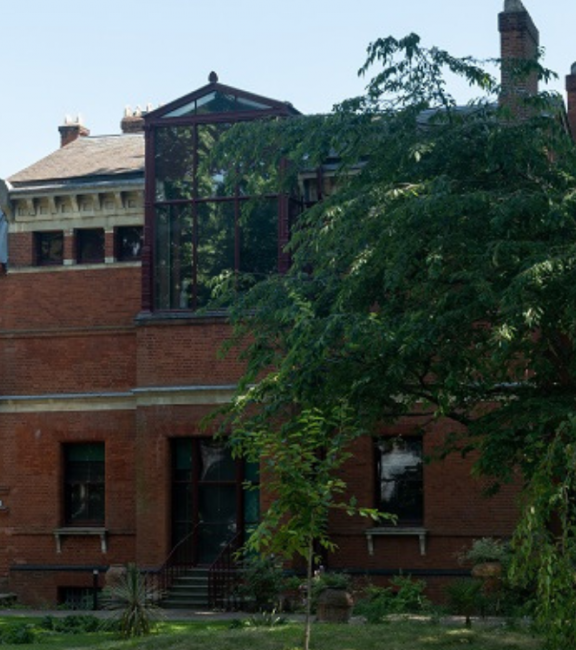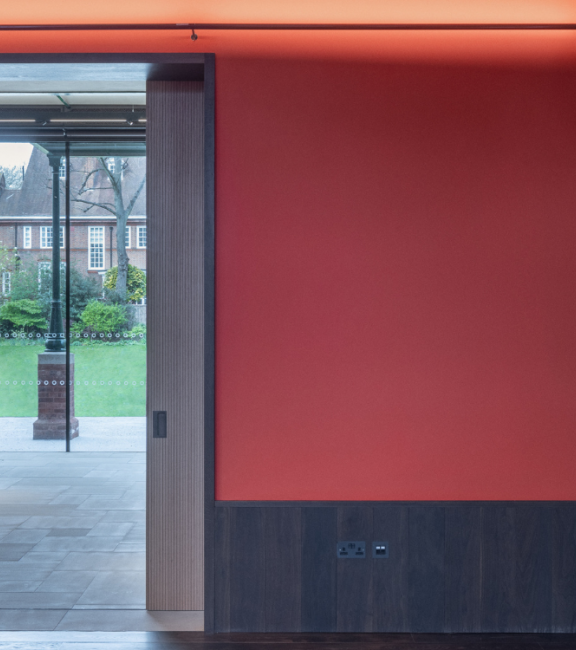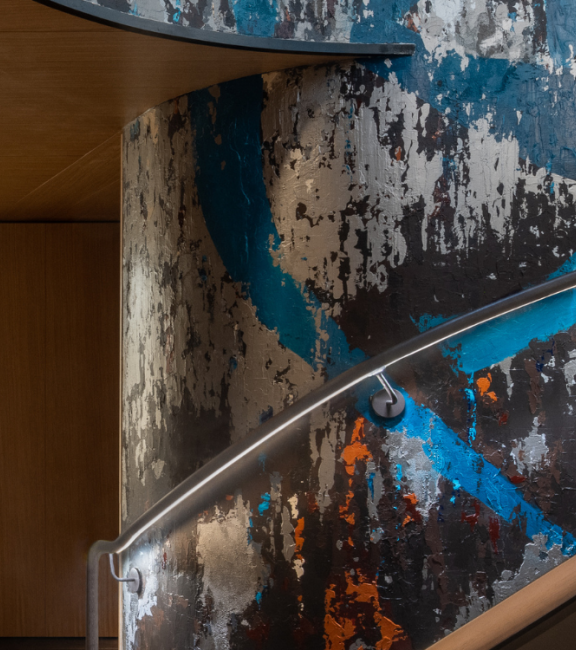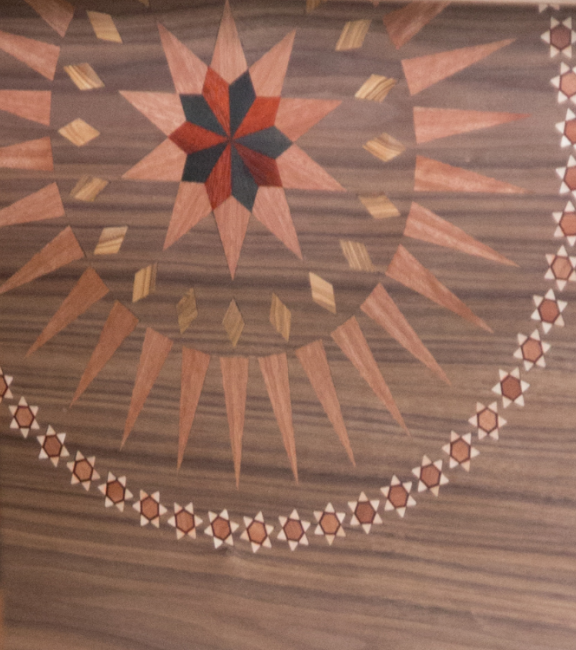 Illustrating Victorian life: Sambourne House's splendour returns
Leighton House will reopen its doors to visitors in tandem with its sister museum, Sambourne House, the family home of Punch cartoonist and illustrator, Edward Linley Sambourne (1844-1910). Having recently completed a series of conservation and restoration works, as well as an ambitious project to digitalise its collections,  this atmospheric townhouse reveals the story and tastes of a self-made man, and his place within the artistic community of Victorian London. 
The culmination of this many-sided project marks a truly transformational moment where both Leighton House and Sambourne reopen under a joint vision, intended to widen appreciation and enjoyment of Victorian culture, while forging meaningful connections with the contemporary world.
Plan your visit
Both Leighton House and Sambourne House will reopen to the public on Saturday 15 October 2022. Our opening hours will be:
Leighton House: Wednesdays to Mondays, 10am – 5:30pm 
Sambourne House: Wednesdays to Sundays, 10am – 5:30pm 
Please note that advanced tickets to visit and to join our programme of events will be released soon. Some of our new spaces will be accessible for free and you won't need to book, including the brand-new Tavolozza Drawings Gallery, collection displays and of course, the De Morgan Café.
We look forward to welcoming you back!
Tickets will be released soon - sign up to our e-newsletter to be the first to hear