Whether you're planning a Wedding, Conference, Exhibition or Cocktail Party, explore our range of venues to discover the perfect setting for your event.
Discover your perfect venue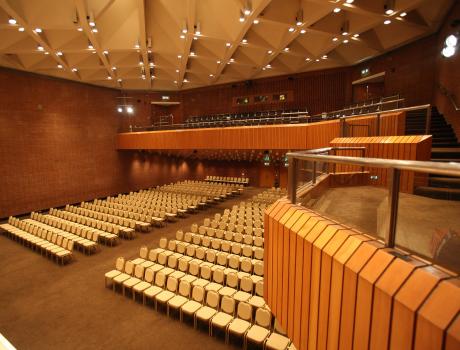 Kensington Town Hall, Hornton Street, London, W8 7NX
Read more
Kensington Town Hall, Hornton Street, London, W8 7NX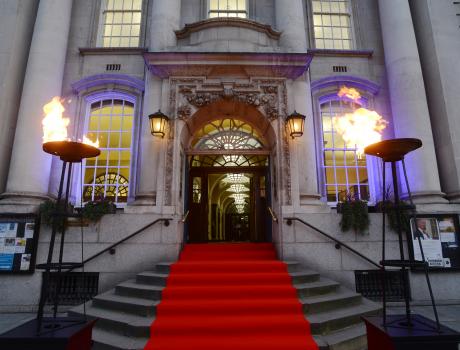 King's Rd, Chelsea, London SW3 5EE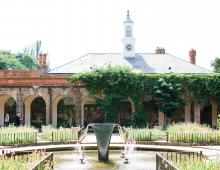 Holland Park, Kensington, London W8 6LU
Read more
Upcoming Events
Venue: Kensington Conference and Events Centre  
Date: Saturday 26 October 2019
Opening times:  7pm 
Entrance fee: VIP Ticket - £50, VIP Balcony Ticket - £40, Standard Ticket - £35
The Academy of Arts & Arabic heritage concert will be a marvellous concert, the choir will perform the most beautiful traditional songs, representing the different kind of folk singing, professionally trained voices of men and women, led by a well-experienced Maestro accompanied by a band of the best Arabic Arab musicians in Britain. 
Our aim is to convey the messages of peace and love through music and singing and to show the bright and elegant image of Arab culture, by showing the aesthetics of this art to British communities through concerts and music festivals.
Event website: www.ah-artacademy.com/
Read more
Venue: Kensington Conference and Events Centre
Date: Saturday 28 September 2019 Opening times: 11:00–22:00
Entrance fee: Bronze price - £20, Silver price - £35
Join us on an amazing journey of fun, leisure, information and spiritual awakening through the sacred and magical heritage and cultures of Africa. An unforgettable day filled with inspiring talks and workshops for education,  mindfulness, family, relationship, business and personal motivation. Prepared to celebrate you.
By attending this magnificent event, you might actually think you're travelling through the continent of Africa.
We bring like-minded people together in a community-oriented setting who are interested in exploring African vibrant lifestyle and afro wellness. The event will have a strong emphasis on showcasing a variety of healthy living options, friendly options for fun and leisure, and guidance for self-development and empowerment, as well as offering opportunities for visitors to learn about making more conscious choices about their physical health, emotional well-being, finance and growing their soul through motivational talks, coaching and private mentorship workshops.
Visitors can expect to find a range of lifestyle exhibitors, ranging from well-being & wellness treatments holistic therapists, such as therapeutic massage, chair massage, Reiki, reflexology, facials, manicure & pedicure, natural skin care products, makeup, & face painting for children. space for kids to play, sound therapy, herbalism - yoga, meditation, herbal tea and resting area, life readers, astrology, numerology, tarot readings, crystals, talismans and Angel workers, entertainment such Zulu dance, Ethiopian dancers, African traditional Theatre, African drums, classical choreography dances, Fashion show, storytelling, poetry live music performance, comedy., travel, wine tasting, gala dinner and more Relationship, business, emotion coaching, women and men health workshops motivational speakers, African art and craft catering space, plus natural juice area. colourful lovely, joyful African atmosphere.
Visit the Vibrantly African website
Subscribe to the Vibrantly African Youtube channel
Read more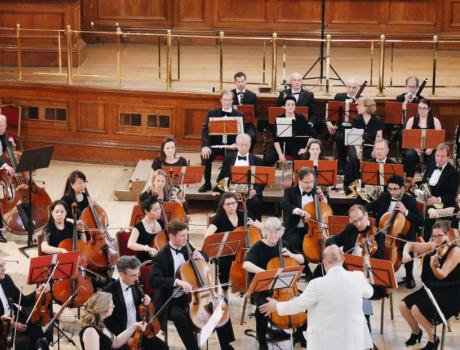 Venue: Chelsea Old Town Hall
Entrance fee: £12 (half price for under 18s)
Handel, Water Music Suite (arr. Hamilton Harty)
 Prokofiev, Peter and the Wolf (Narrator: Philip Rham)
 Dvorak, Serenade op.44 in D minor
 Brahms, Variations on a Theme of Joseph Haydn op.56a
Read more
Planning an event?
Planning an event can be a minefield so let us take the hard work off your hands. Follow our simple step by step process to ensure every base is covered.