Upcoming events in our venues
Upcoming Events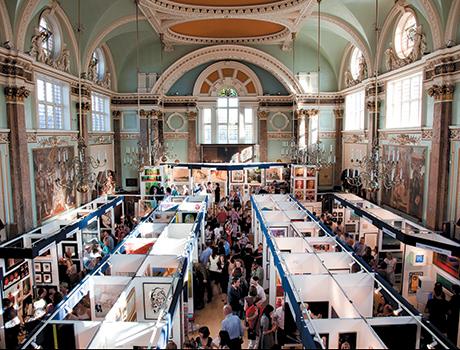 Venue: Chelsea old town hall
Date: Thursday 21st to Sunday 24 October (inclusive)
Opening times: 
Friday 5pm to 9pm (by invitation only)
Saturday 11am to 6pm and
Sunday 11am to 5pm
Entrance fee: free entry
Established in 2007 as the UK's Largest Artists' Fair, Untitled is artist founded and owned with as many as 170 exhibitors selling direct and commission free. We welcome you back to our highly successful and dynamic event averages 5,000 visits over 3 days so be sure to subscribe for free tickets.
Read more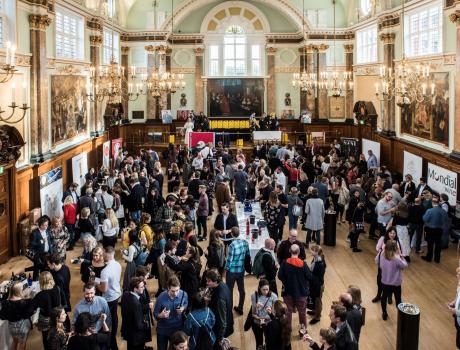 Venue: Chelsea old town hall
Date: 15th, 16th and 18th October
Opening times: 
Friday 15th October – 2pm to 8pm
Saturday 16th October – 1pm to 7pm
Sunday 17th October – 12.30pm to 6pm
Entrance fee: £55.00 – Use discount code 'chelsea50' for 50% off.
The Wine & Spirits Show will return to London on 15th, 16th and 17th October, offering an unmissable three day programme of tasting, networking and learning for drinks fans.
The three-day show promises to be full of exciting producers, cutting-edge masterclasses and new product launches. Drinks lovers can taste over 500 of the finest wines, spirits and beers from around the world. 
Guests can rest assured that whatever their favourite tipple is, there will be something to please everyone.
 
Read more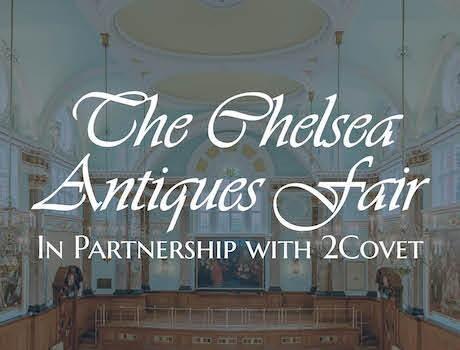 Venue: Chelsea Old Town Hall
Date: Monday 20 September to Sunday 26 September 2021
Opening times:
Monday 20th September 2pm – 8pm*
Tuesday 21st September 11am – 7pm
Wednesday 22nd September 11am – 7pm
Thursday 23rd September 11am – 7pm
Friday 24th September 11am – 7pm
Saturday 25th September 11am – 6pm
Sunday 26th September 11am – 5pm
*Collectors Preview - The Collectors Preview will open to the public at 2pm and at 6pm the reception will begin with the serving of drinks and canapés with waiter service.
Entrance fee: £10 on the door for a ticket that admits two. Or register for complimentary tickets via the website.
The Chelsea Antiques Fair is the longest established event of its kind having run consecutively since 195. This year's fair will utilise the building's opulent architecture as a backdrop to host a unique mix of some of the UK's most innovative, respected and forward-thinking antique and art dealers across all genres including traditional - contemporary art, fine antique furniture and jewellery.
Read more