Upcoming events in our venues
Upcoming Events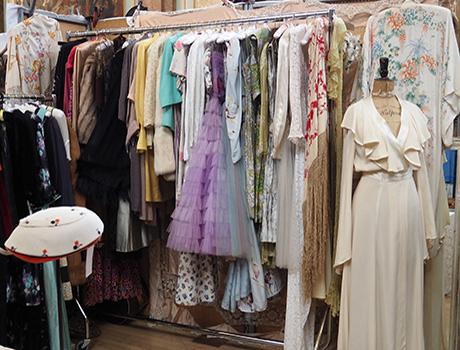 Venue: Chelsea Old Town Hall
Date: Sunday 6 February 2022
Opening times: 11am until 5.30pm
Entrance fee: £10 at 11am then £5/ £3 NUS from noon onwards
Frock Me! returns to Chelsea Old Town Hall where we will be joined by over 60 of the very best dealers in vintage and antique fashion, textiles and accessories. Frock Me is London's original fair, established almost 25 years ago. Our February event is our first back for 2022! Don't miss one of London's best-loved shopping events.
Popular amongst fashion designers and costume departments, Frock Me is considered one of the best spots to shop for rare and antique clothing and textiles in the UK with pieces spanning from the Victorian era to more recent pre-loved designer labels. The vintage on offer is highly curated and the fair is the perfect place to find vintage British labels such as Ossie Clark and Biba amongst many others.
The venue at Chelsea Old Town Hall is a stunning historic building which provides the perfect backdrop for the rails of vintage fashion on display and is located directly on the King's Road.
Read more
There are no more planned events this year. We will be updating this page with events in the new year.