The TFM initiative aligns the delivery of facilities management services across the London Borough of Hammersmith & Fulham, the Royal Borough of Kensington and Chelsea, and Westminster City Council.
Amey, a single outsourced supplier, will deliver services on behalf of the three councils over a ten year contract, with a possible extension of up to three years. Combined, the three councils cover an area of 5000 hectares with an estate of nearly 2,000 buildings comprising 1.3 million square feet.
The TFM contract includes:
building management
building security
catering
cleaning
FM helpdesk
landscaping
mail services
minor capital project management up to £250k
pest control
print and reprographics
reception services
repairs and maintenance
statutory compliance including health and safety and environmental legislation
The benefits
The main driver for TFM is to reduce costs and protect frontline services. Each of the three councils is expected to save over £2m a year (equivalent to more than 34 per cent saving over current costs) through operational efficiency.
Get involved in TFM
All other London boroughs and schools have the opportunity to buy into TFM as partnering authorities.
TFM will:
• optimise costs
• improve the standards of service
• improve management information
• drive greater operating consistency in each of the boroughs
TFM adds to the portfolio of services the three councils already share, significantly reducing senior and middle management overheads.
About Amey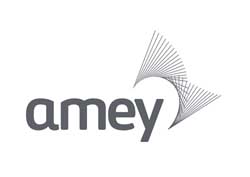 Amey is one of the UK's leading public service providers employing 21,000 people with a turnover of £2.3bn. They are facilities management experts and look after buildings for the Home Office, Ministry of Justice, the NHS, Ministry of Defence as well as schools and airports around the country.
Amey has a diverse business providing services in other areas including waste and justice solutions as well as highway and rail maintenance.
Visit the Amey website to find out more.
Press coverage