The Royal Borough of Kensington and Chelsea may maintain different types of approved or select lists of suppliers. Contracts are then awarded through the approved select list system, or by a public advertisement.
When your company has been selected to tender for a contract from an approved or select list, you will be invited to tender.
Where there is no Council approved list for a particular category of works, goods or services, business groups within the Council may prepare their own standing lists for that purpose. Standing lists will be reviewed annually, and must be normally re-advertised every three years.
The Council currently has the following select list or framework agreements:
printing services
perferred catering suppliers
Construction Professional Services Framework Agreement
The Council has approved Construction Line as a source of pre-qualified suppliers for building and construction contracts. Once your company has been through the application process to verify its suitability and competency, your details will be available online to staff in the Council who let contracts for construction projects.
See the Construction Line website.
Applying for Inclusion in Select Lists that are Advertised
Where contracts are not covered by an approved or select list of suppliers, a select list may be drawn up following a public advertisement. Each directorate or business group in the Council is responsible for maintaining any select lists they establish.
The Council's advertisement will state what is required from potential suppliers and invite companies to apply for consideration. If your company would like to be considered for a particular contract you must follow the application instructions detailed in the advertisement.

To find opportunities to tender for contracts with the Royal Borough of Kensington and Chelsea and other London boroughs, visit capitalEsourcing.
---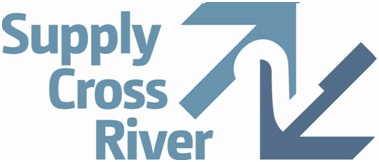 Supply Cross River 2 provides access contract opportunities from major construction projects and large buyers from across London.