Where do I find out what contracts are coming up for tender?
Our contract opportunities are either advertised on the capitalEsourcing portal, in local and national papers, relevant trade journals, and the OJEU where applicable.
How does the tender process work? How long will it take?
There are a number of different procurement procedures and the timeframes for each will depend on how complex the procurement is. More information is available on the procurement procedures page. See Procurement procedures
What is the OJEU?
The OJEU is an acronym for the Official Journal of the European Union. If the value of a contract is above EU thresholds then the contract must be advertised in the tender supplement to OJEU. Some types of services are exempt from this requirement.
How do I register my company with the Council?
Suppliers should register on the capitalEsourcing portal. Registration is simple and free of charge, and will enable suppliers to receive email alerts of new tender opportunities.
The Council uses Construction Line as an Approved List for construction projects where appropriate. See Construction Line for more information.
The Council may set up approved lists for other categories of works, services or supplies in the future. Any opportunities will be advertised on the Buyer Profile as they become available for application. See Approved Supplier Lists.
How much business can I expect from an approved supplier list?
The Council will seek a minimum of three quotations from suppliers registered on an approved supplier list. The company that has offered the best value solution will be awarded the business – it is not always based on lowest price.
Lists are based on a rotation system, so that all suppliers are treated fairly. This means that every supplier should be given an opportunity to bid before a supplier is offered a second bidding opportunity.
Who can provide training and advice on how to tender for council contracts?
Business Link in London officer advice and guidance to small businesses on how to tender for public and private sector contracts. For further information see the Business Link in London website.

To find opportunities to tender for contracts with the Royal Borough of Kensington and Chelsea and other London boroughs, visit capitalEsourcing.
---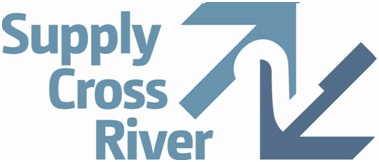 Supply Cross River 2 provides access contract opportunities from major construction projects and large buyers from across London.