The Royal Borough of Kensington and Chelsea takes seriously its responsibility in the fields of sustainability and the environment. Adhering to best practice, the Council will either apply its own sustainability standards or those of its suppliers, which ever is the more advanced, when fulfilling a procurement opportunity.
Sustainability will be addressed at each key decision stage of the procurement process, and there is a wide range of approaches that the Council may use when contracting a procurement opportunity. These include:
specifying environmentally beneficial goods and services
considering whole of life costs when purchasing
contracting with suppliers who are concerned about their environmental performance and who are able to demonstrate policies and procedures to address environmental issues
minimising waste
using goods that have recognised environmental or ethical standards' labels e.g. Forest Stewardship Council certification for timber, or Fair Trade certification.
The essence of sustainable purchasing is optimising the environmental, social and economic benefits of procurement decisions in accordance with the principle of value for money. By adopting a sustainable approach to procurement, however, the Council will be able to make choices based on policy and stay in control of related expenditure and be able to judge individual procurement opportunities on their own merits.
The Council is a signatory to the Mayor of London's Green Procurement Code intended to encourage target setting in relation to green procurement, and to the Government's Waste Strategy 2000, which contains a commitment to require public procurement of recycled products.
For more information see A practical approach to greener contracts [PDF file] (file size 80Kb)
The Council also provides contact details of organisations able to advise contractors on recruiting from the local area and targeting the long-term unemployed.
Please note: this does not imply, and must not be deemed to imply any promise to provide suitable labour/ firms/agencies, and does not imply and must not be deemed to imply that any individuals/ firms/agency referred to the contractors or sub-contractors are suitable for engagement

To find opportunities to tender for contracts with the Royal Borough of Kensington and Chelsea and other London boroughs, visit capitalEsourcing.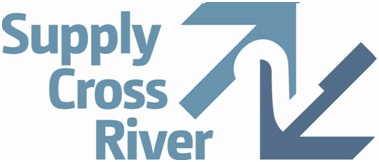 Supply Cross River 2 provides access contract opportunities from major construction projects and large buyers from across London.