Adult learning in Kensington and Chelsea
Get the skills you need, to create the life you want
Are you aged 19 or over and ready to develop your skills and knowledge?
There are lots of courses available for you to get ahead in Kensington and Chelsea. Explore them today and make this your best year yet.
In addition to improving skills, you will develop your confidence and interests, have fun, meet new people, increase your employability and in some cases have the option to gain qualifications.
Learning takes place across our borough in a range of places and spaces. There are a variety of courses for all ages and stages.
Try something new this year, enrol today!
There are entry courses to help you improve your:
literacy
numeracy
English
Many of which will lead to recognised qualifications. There are also options for further development opportunities for those looking to reach the next level.
View the 2023 Kensington and Chelsea adult learning brochure:
Adult learning service
We have a wide range of learning opportunities available for adults, some of our classes lead to qualifications in basic and vocational skills. We also offer a variety of options for people wanting to pursue creative, leisure and wellbeing paths.
Our curriculum has three main strands: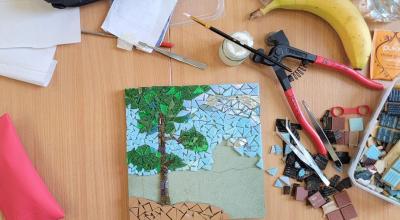 1. Aspiration and employment
Vocational courses leading to formal qualifications can improve your prospects of gaining work, or finding better work.
This includes qualifications, mapped progression routes, employability and courses leading to further education or employment.
There are also opportunities to learn about employment in specific sectors such as childcare, creative arts and healthcare, and about working for yourself, or setting up a business.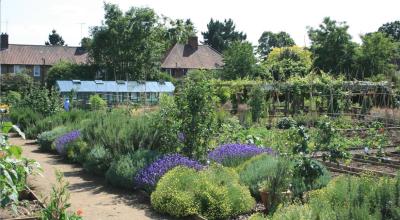 2. Health and wellbeing
There are opportunities for you to develop skills in reading and comprehension; arts and crafts; creative writing; budgeting; spoken English; and technology, and gain vocational qualifications.
These include fitness programmes, activities for social interaction, ESOL (English for speakers of other languages) for health, and well-being courses including dance, singing and gardening.
3. Participation and citizenship
Courses and activities that help you gain confidence, improve your self-development and cultivate new skills that could lead to career change.
These can include maths and literacy, family learning, ESOL (English for speakers of other languages), digital skills and computing, volunteering and local history.
About us
It's never too late to learn and there are many good reasons to develop new skills. Learning can improve your confidence and wellbeing. Having the right skills can also make it easier to get a better or higher paying job. 
We are dedicated to helping adult learners to make the step to get involved - our range of short, part time and evening courses are delivered by our great partners and can really change lives! As well as supporting your personal development, courses are a great way to meet new people in your local community.
We fund many courses that are free for the learner, or subsidised where you have some form of concession. 
There is lots of information to help you choose a course, as well as contact details of our learning providers, so you can get in touch directly. We hope that your learning journey with Kensington and Chelsea starts here!
Meet our partners
We work with a wide range of delivery partners, including local organisations and community learning providers, Morley College London, and Learning Curve Group, to deliver high quality learning opportunities for residents in venues across the borough. Get in contact with them directly below for the full range of courses available.
Clement James Centre

Hammersmith Community Gardens Association

Learning Curve Group

Morley College London

Nova New Opportunities

Open Age

Westway Trust

Writerz n Scribez

Kensington and Chelsea Forum

Portobello Business Centre
So what next?
Contact the learning provider listed above to inquire about their full range of courses and kickstart the next phase of your self-development journey.
If you have a question, please email us at [email protected]
You can also get an appointment with our Families and Communities Employment Service (FACES) team if you need advice and guidance about your choices to ensure the path you choose is supporting you to meet your overall ambitions.
Call FACES on 07971 026 709 or [email protected] 
Last updated: 12 May 2023