Council support
Council support
The Council has a duty to support those who are producing a Neighbourhood Plan in their area and we will do what we can to help a community bring forward a Neighbourhood Plan. Whilst we cannot help draft the plan, or finance the production, we will offer as much support and guidance as we can to help those involved through the process. This includes:
Checking and then publicising the initial application to set up the Neighbourhood Forum and the Neighbourhood area; 
Publicising the draft Neighbourhood Plan to give stakeholders the opportunity to tell an independent inspector whether they support the plan; 
Appoint the inspector and organise the examination into the Plan; and where appropriate;
Organise, run and pay for the referendum where those who live or work in the area can decide whether the Plan should become part of the Development Plan for the area.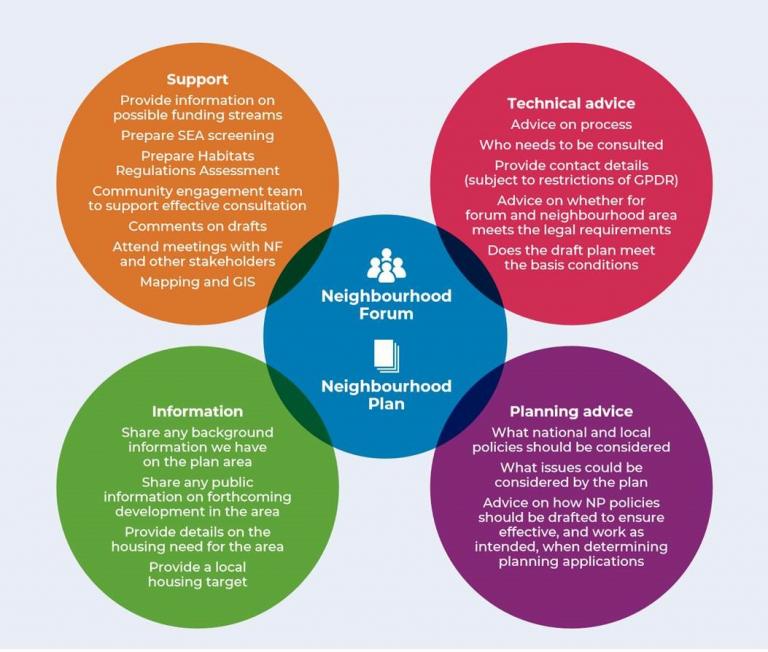 Further information on how we can assist a Neighbourhood Forum draw up a Neighbourhood Plan is set out in the Council's Statement of Community Involvement
For more information about neighbourhood planning you can email the Planning Policy team at: planningpolicy@rbkc.gov.uk