Information on ways to recycle your old clothes, shoes, accessories, and unwanted textiles.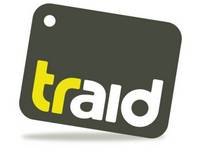 TRAID
In partnership with TRAID - the textile recycling charity - we are running a scheme to recycle your unwanted clothes, shoes and accessories.
Call TRAID on 020 8733 2595 or use the online booking form at the bottom of the page:
What happens next?
A collector will call on the Saturday following your request, between 9am and 12 noon to collect your unwanted shoes, clothes and accessories for reuse and recycling as long as you have notified TRAID by 1pm the previous Friday. Please place all your items together in a bag.
All profits raised from the scheme will go towards TRAID's projects, fighting global poverty overseas and providing environmental education in the UK. For more information about the organisation please visit www.traid.org.uk.
Important things to note
tie any pairs of shoes you donate.
ensure you have a minimum of one bin liner's worth of clothing to make it worthwhile for us to come out.

shoes, clothing and accessories - clean and good quality please

!
for information TRAID's registered charity number is 297489
Textile bank recycling
Textiles can also be recycled using the charity textile banks dotted around the borough. Depending on the condition of the clothing the items may be sold in charity shops to raise money, turned into rags, or used in the manufacturing industry.
Please do not put textiles for recycling in your recycling bag or mixed recycling bank. 
Find your nearest textile bank
There are many charity textile banks spread throughout the borough. Usually, they are located at our recycling mini centres and on some housing estates. To find your nearest textile bank please see Mini Recycling Centres.
If you would like to request a textile bank for your estate please contact Streetline 020 7361 3001.
Textile banks in the Royal Borough are from the following charity organisations: Oxfam, Scope, Traid and Variety Club.
Charity shops
You can take your unwanted clothes straight to your local charity shop. Charity shops rely heavily on donations of old clothes to raise funds for their chosen cause.
Tips to minimise textile waste
Be creative – alter and re-design your clothes or even create new articles and accessories such as bags, scarves, throws and pillow cases.
repair your damaged clothes, use old textiles as cleaning cloths or rags, or for use in the garden
Small to medium-sized WEEE products
In addition to your unwanted clothes, TRAID will now also collect any small to medium-sized waste electrical and electronic equipment.
TRAID can collect any waste electrical items as long as they are easy to handle by one person. All white goods as well as heavy items will need a traditional bulky waste collection (See Too Big For The Bin).
Items TRAID will collect:
Smaller household appliances like irons, toasters, kettles, fans, medium size vacuum cleaners
IT and communication equipment like laptops, fax machines, printers, phones and smartphones.
Audio, audio-visual and other entertainment related equipment like mp3 /mp4 players, stereos, DVD players and game consoles.
Tools like drills, saws, sewing machines
Personal grooming gadgets: hairdryers, electric toothbrush, shavers, etc.
Ideally, TRAID would like to collect clothing and WEEE together. If you also have clothing to collect, simply place the waste electrical equipment in a bag alongside the clothes. If you only have waste electrical equipment, to make the collection worthwhile please ensure a minimum of three items.
Complete the form below to arrange a collection.