The Deputy Mayor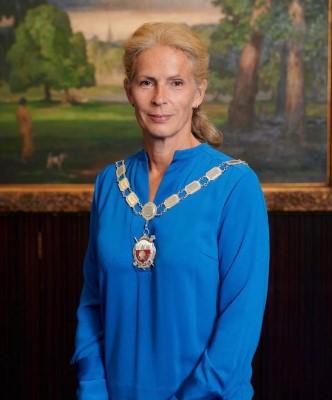 Deputy Mayor, Councillor Sof McVeigh
The Deputy Mayor's Biography
Councillor Sof McVeigh was elected to the Council in May 2018 and represents the Brompton and Hans Town ward.
Sof is Chair of the Licensing Committee and has been helping the Borough recover from Covid with support for Alfresco dining where suitable.
Sof has a background in commercial design, having worked in Hong Kong and London on office and infrastructure projects. Sof is committed to making our Borough greener and healthier. Her motion to phase out the use of single-use plastic in the Council was passed unanimously and is now Council policy. She often gets around the Borough by bike – when it's not raining!
Sof served on the Grenfell Recovery Scrutiny Committee and was on the ground in the days and months following the tragedy through her work with the local charity Rugby Portobello Trust. For two years she was a trustee at the Westway Trust in North Kensington, working for meaningful change to make the Trust more community focused.
She has also served on the Family and Children's Services Scrutiny Committee and is a school Governor at an Ark Academy.
The Role of the Deputy Mayor
Every year, upon their election, the Mayor appoints a Deputy Mayor.
If the Mayor is unable to attend an event, the Deputy Mayor will attend where possible. Over their term, the Deputy Mayor may also get involved in a few projects or events focussed on causes they are particularly passionate about.
While the Deputy Mayor may take seats on committees and continue to carry out their ward councillor duties, when they are attending an event in their capacity as Deputy Mayor they do not take an active political role in the Council's affairs.
Contact us
Mayor's Office
The Royal Borough of Kensington and Chelsea
Town Hall, 8 Hornton Street, London W8 7NX
Telephone:  020 7361 2431
Email: mayor@rbkc.gov.uk