Birthday Parties at the Ecology Centre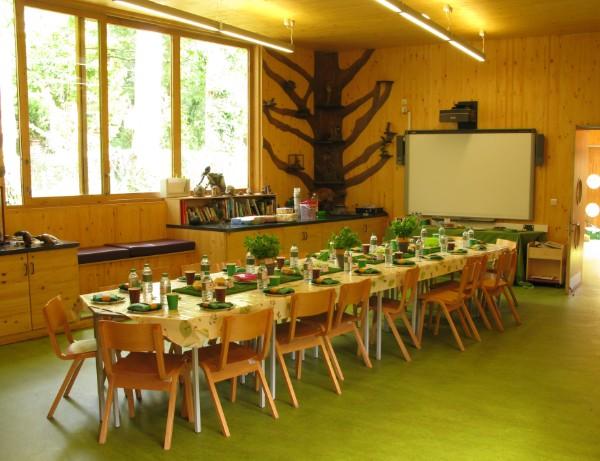 The Holland Park Ecology Centre offers a range of fun-filled nature themed birthday parties that will be sure to provide an enjoyable and stress-free experience for all. Led by a member of the Ecology Education team, the majority of the party will take place in the Wildlife Area where the children can take part in activities such as den building, minibeast hunting and natural craft. This will be followed by party food and the option of handling some of the creatures we have in the centre. We have several pre-designed party themes you can choose from, and we are happy to discuss bespoke activities experienced during Forest School. 
our parties are suitable for children from four to 12 years
the maximum number of children is 20 
parties are held in the Holland Park Ecology Centre and our outdoor wildlife area within Holland Park 
birthday parties at the Ecology Centre last for two hours, which includes exclusive use of the centre, a led outdoor activity and time for food and cake
food and catering are not provided (these must be provided by you)
you will be allocated an additional half an hour either side of the party for set-up and clear-up
The birthday party package includes an hour-long activity in the wildlife area led by Ecology Centre staff, and a chance to meet the Centre's animals. 
Make your child's birthday party as sustainable as possible. We can provide reusable plastic plates, cups, forks, knives and spoons. Think carefully about food waste and excess packaging. 
Fees and charges 
April 2023 - March 2024
These charges have been set and agreed by the Cabinet member for Environment and Communities in March 2023:
Weekday party (centre hire and environmental activity led by Ecology Staff) – up to 2 hours, plus half an hour each side for preparation/clean up: £410
Weekend party (centre hire and environmental activity led by Ecology Staff) – up to 2 hours, plus 1 hour each side for preparation/clean up: £567
Full payment by credit card is required in advance to secure your booking. Once the payment has been received, we will send you an email confirming your booking. 
In the event of a cancellation by the hirer, the council will refund 75% of the booking fee, provided that notice of cancellation is given two working days prior to the booking.