The Council is delivering 600 new homes including a minimum of 300 social rent homes, alongside open market homes to rent and other community and employment facilities as part of its New Homes Programme.
All of these news homes will be developed on sites owned by the Council. We have also committed to building all the new homes without the loss of any existing homes.
A number of sites in the borough which we own have been identified as being suitable to deliver these new homes and facilities:
We have consulted on the first four sites and they have now received planning permission. Construction is due to start on those sites in early 2021. These four sites form part our Phase 1 programme which aims to deliver 97 new homes which will be offered at various tenures.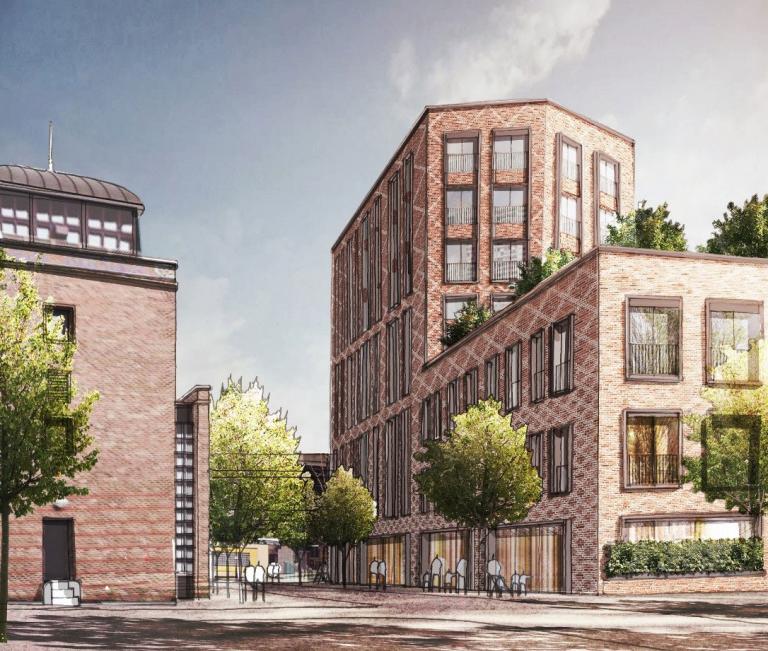 Indicative sketch of the Acklam Road scheme from 'Stage 1'.
All these new homes will adopt similar designs for social, intermediate and market rent properties and will offer a high standard of design to reflect the Council's stated commitment to sustainability. This will include:
high standards of insulation
careful selection of construction materials and methodology
heating and hot water systems optimising renewable energy to reduce fuel bills and move towards zero carbon objectives.
The programme aims to include new community, educational and employment facilities on all suitable sites.
As the programme develops, the Council will consult with the local community and key stakeholders on further sites being considered for future phases. Details of these sites will be made available on this website.
Contact us
For all enquiries, please contact us at: newhomesenquiries@rbkc.gov.uk