Head of an Arab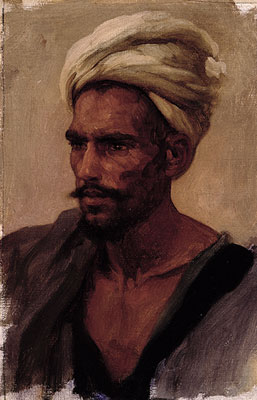 Image Details
Title:
'
Head of an Arab
'
Date:
1865
Media:
Oil on Canvas
Dimensions:
26 by 12.5cm
Location:
Leighton House Museum
Picture credit:
The Bridgeman Art Library Chelsea
Interpretation:
Throughout his travels in North Africa and the Middle East, Leighton made numerous studies of Arabic people. He was struck by what he perceived as their nobility and sense of grandness. He also found artistic value in what he regarded as their 'sculpturesque quality' and 'definiteness of their forms'.
>>
Next Image