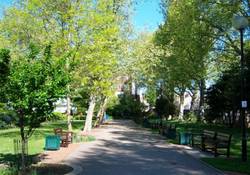 Address: Walmer Road W11
An interesting park combining formal gardens, children's play areas, a small wildlife area and a modern multi-usage games area for 5-a-side football, netball and tennis.
Staffed park. Open from 7.30am until dusk. Public toilet facilities.
Conservation
Avondale Park is one of the borough's Sites of Importance for Nature Conservation, and was designated for its value to local biodiversity. The parks wildlife area recently underwent a biodiversity makeover with the help of volunteers giving the area a much needed enhancement. The improvements included a new path, planting of a native hedge, restoration of an old bog garden, planting of native woodland bulbs, and fruit trees which will give the area a burst of colour in spring.
With an aim to improve biodiversity in the park, a grass-free lawn has been created at Avondale Park. Made entirely of flowers, both native and non-native species, and a range of cultivars have been used to create an amazing patchwork of colour, nectar, pollen and scent.
Sports
Avondale Park is equipped with a Multi-Use-Games-Area (MUGA) with provision for football, netball and tennis.
To book or for more information call 020 7602 2226 or email sportsbooking@rbkc.gov.uk
History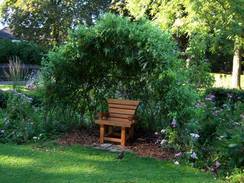 Avondale Park, at the top of Pottery Lane, was created in 1892 when the area that had been a huge fetid pool known as "the ocean" was finally built on. This former area of slurry was part of the notorious Piggeries as well as the location of tile kilns and brickfields.
The site was purchased from the Adams family in 1889, and after the excavations, seven feet in depth, had been filled in, the park was formally opened on 2 June 1892. It was called Avondale Park in memory of the recently deceased Duke of Clarence and Avondale.