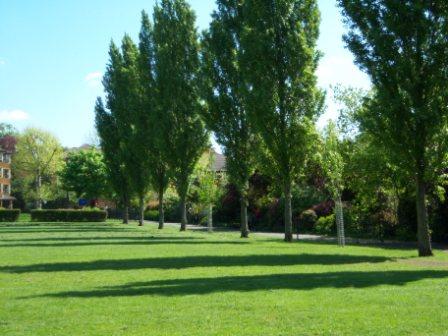 The Kensington Memorial Park water play facility is now closed for the summer season. It will reopen in May 2017.
Address: St Mark's Road W10
This park is the first to undergo major improvements as part of the Ten-year parks strategy 2006-2015. The park offers many recreational activities including pleasant formal areas, a children's playground, tennis, football, junior cricket and One O'clock club which is managed by Family and Children's Services. A kiosk is open during the summer months. Garden Practicalities: staffed Park. Open 7.30am until dusk. Public toilet facilities. Sports Booking Line: 020 7602 2226
Kensington Memorial Park Consultation
The Council is considering what improvements it can make to Kensington Memorial Park as part of its Parks Strategy.  No plans have been drafted yet but there are concept ideas which we would like to get people's views on.  These ideas include changes to buildings and sports pitches, and exit points in the park.  The proposals also include replacing the existing football pitch with an artificial pitch and flood lighting to allow for greater use of the pitch.  The memorial garden and the wet play area will not be included in any changes; they will remain as they are now.  As a starting point, the council is asking park users, local residents and other stakeholders what they think about the park as it is now, and their views about some ideas for change.  

Alternatively if you would like a paper copy of the survey you can pick one up Sports Booking Office at Holland Park.    

The survey closes on 30 November 2016.
History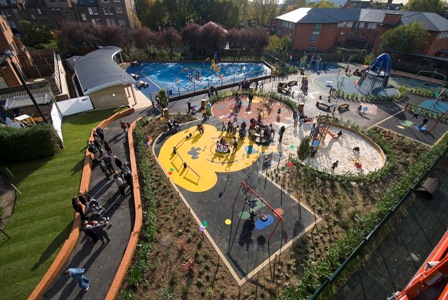 Kensington Memorial Park has been a public park since 1926 when it was opened to the public by Princess Louise, Duchess of Argyll.

The land was bought in 1923 with funds provided by the Kensington War Memorial Committee who wanted to create a suitable tribute to those who had given their lives in the First World War and felt that a new recreation ground would be an ideal memorial.