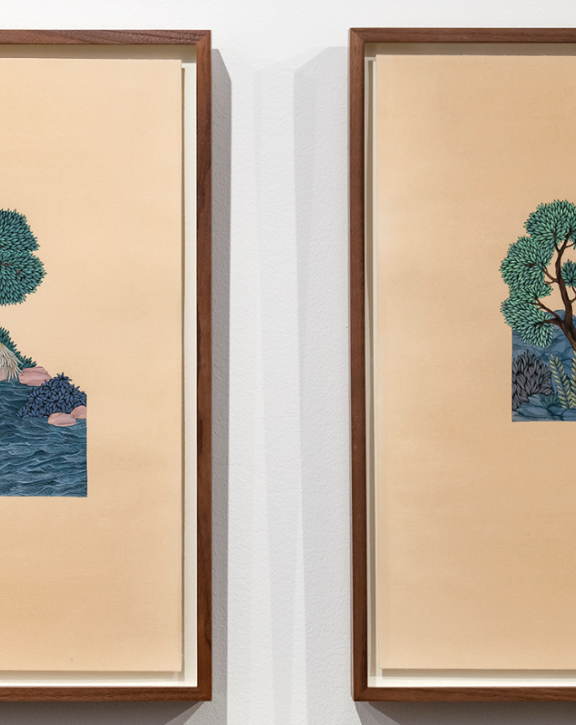 Event Information
Duration:
6:30pm - 7:30pm (GMT)
About the event
Join us for a virtual  conversation with artist Maha Ahmed to coincide with her retrospective exhibition at Leighton House, Maha Ahmed: Where Worlds Meet.
Ahmed, based in Dubai,  will be joined by Exhibition Curator, Hannah Lund and Creative Director and Curator of Foundation Art Divvy, Zahra Khan, to discuss the exhibition, and her artistic practice, as well as taking a more detailed look at some of the highlights from the exhibition.
Useful information
Please note that this is an online event delivered via Zoom. A dedicated link will be sent to all participants within the order confirmation email.
Please note that this event will be recorded. Please read our Data protection for online events and recordings.
Meet the speakers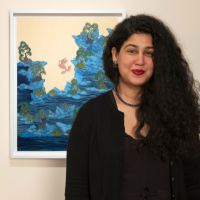 Maha Ahmed (B. 1989, Pakistan) completed an MA in Fine Art at Central Saint Martins School of Art, London on the Caspian Art Foundation Scholarship (2015) and a BFA in Miniature Painting at the National College of Arts, Lahore (2012). Ahmed has lived and worked in Lahore, London, Tokyo and is currently based in Dubai. Drawing on feelings of isolation and wonder, Ahmed's intricate, other-worldly visions of fantastical creatures and distant worlds offer a poignant reflection on her personal feelings of unfamiliarity during a period of living and working in Tokyo. Ahmed dreams up imaginary worlds in which her characters - often mythical or hybrid creatures - are in some way at odds with their surroundings. She is represented by Kristin Hjellegjerde Gallery.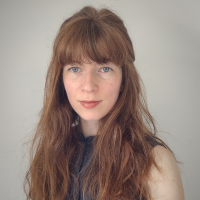 Hannah Lund, Curator of Exhibitions and Displays at Leighton House and Sambourne House, is currently focused on the future exhibition programme and the interpretation of both historic houses. She joined the museums full-time in 2018 to work on a project to rationalise the reserve collection. Between 2019 and 2022 she was responsible for developing displays and interpretation as part of the museum's capital project Hidden Gem to National Treasure. Hannah studied History of Art at Edinburgh University, completing a Research Masters in British material culture in 2017.  
For updates on all of our  upcoming events sign up to our museums e-newsletter