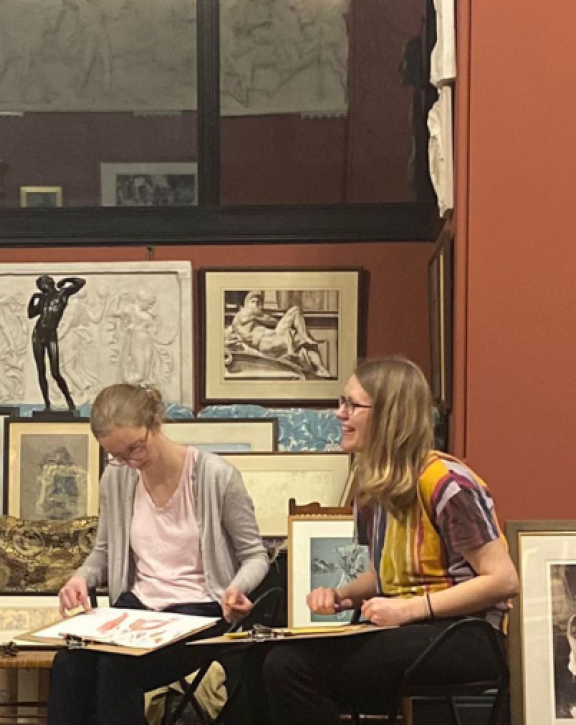 Event Information
Duration:
7pm to 8:30pm; doors open at 6:30pm; doors close at 9:00pm
About the event
Join us for a unique creative experience at Leighton House, where you will engage in life drawing with a twist, by sketching and exploring the beauty of reptiles, including snakes, lizards, tarantulas, and other fascinating creatures.
Our expert handlers from Zoolab will provide intriguing insights into the world of these creatures, let you get up close, and set the scene for a memorable drawing opportunity with a special connection to the legacy of Frederic Leighton's art and the historic house.
 
Zoolab have over 20 years of experience of delivering learning with animal encounters and prioritise animal welfare. Their animals are happy, healthy and well-adjusted, and are encouraged to display their natural behaviours.
Useful information
All levels welcomed, from someone who has never drawn to more experienced artists.
Drawing boards, essential art materials and paper provided.
Doors open at 6:30pm with a paid bar. The session in Leighton's studio runs from 7pm-8:30pm.
The museum closes at 9:00pm.
Please note that our exhibition galleries will remain closed during the evening.
For updates on all of our upcoming events sign up to our museums e-newsletter