Leighton House
Family Fun: Exploring Music and Creating Sound
Buy tickets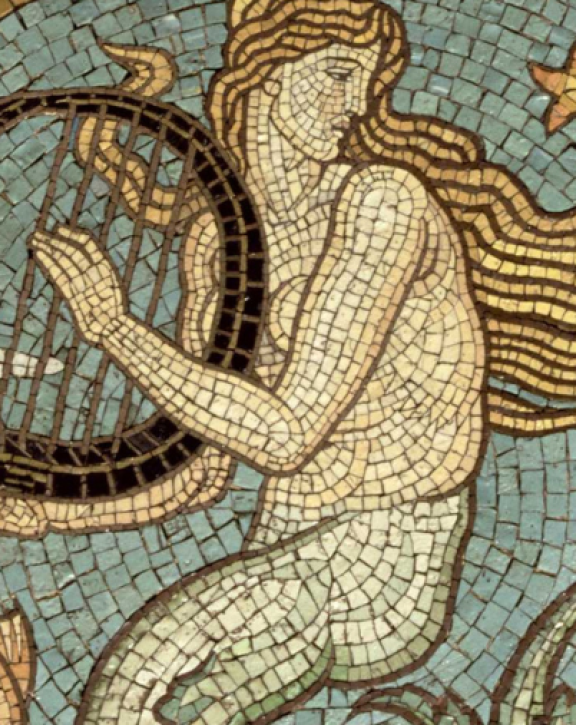 Event Information
Date:
7 January 2023 / Multiple dates
Price:
£5 per child (free entry for accompanying adult)
About the event
Join us for the return of our Saturday Family Fun series as we invite children to embark on an exciting journey of practical discovery exploring music, art, geometry and sound, with the support of The Royal Society.
Award-winning qanun musician and composer, Maya Youssef, artist and geometer Samira Mian and science specialist from The Ogden Trust, Karen Hodgetts, have linked up to create a unique programme for children, celebrating the dialogue between the arts and science, making music and having fun along the way.
Sessions suitable for children aged 5-11yrs
Please note that it's not a drop-off activity and children should be accompanied by an adult at all times (max. 1 adult per child)
All materials provided
Workshops could take place in the historic house, the garden or in the newly opened Learning Centre at Leighton House
Accompanying adults come for free and admission to the historic house is included
Dates and themes
Birdsong and Sound: Have you ever wondered how birds are able to sing? Join  Karen Hodgetts and explore the science of sound!
Saturday 29 October,  2pm - 3:30pm
Music with Maya: Join the award-winning musician while she performs traditional Syrian songs  from her new album 'Finding Home' and explores her favourite musical instrument, the qanun.
Saturday 5 November, 2pm - 3:30pm
How sounds are made and travel:  Learn and experiment with sounds  with Karen Hodgetts.
Saturday 19 November, 2pm - 3:30pm
Making Instruments, Pitch and Volume:  A hands-on workshop with Karen Hodgetts. 
Saturday 7 January, 2pm - 3:30pm
Geometry is a Number in Space, Music is a Number in Time : With Samira Mian. Exploring the beauty to be found in pattern and repetition as we create and colour Islamic geometric patterns - on grids & templates on January 14 and using a compass and ruler on January 21.
Saturdays 14 and 21 January, 2pm- 3:30pm
Meet the tutors
Maya Youssef
A globally renowned and award-winning musician and composer from Syria, in 2012, Maya arrived in the UK under Tier 1 visa and was endorsed by Arts Council of England as an Exceptional Talent. Since then, Maya has pushed the boundaries of the qanun (a 78 stringed plucked zither traditionally played by men) with performances for the Royal Albert Hall, BBC Proms and The Barbican, to name just a few.
Maya's debut album Syrian Dreams (a prayer for peace) received critical acclaim and won the German Record Critics' Award and Songlines Music Award. Maya also won the PRS Women Make Music Grant and Arts Council Project for the Arts funding towards recording her second album 'Finding Home'.
Samira Mian
Samira uses her background in Mathematics and Education to share her knowledge and artistic passion. Breathing new life into the centuries-old technique of straight edge & compasses rigorous geometry to recreate geometric patterns from the Islamic Lands. She especially loves recreating the patterns in contemporary style using watercolours, gouache and metallic paints. For the last 8 years, she has regularly led workshops in the UK, abroad as well as reaching many online through live and recorded classes, social media and her YouTube channel. Being part of a global community enables her to teach online with her own courses and workshops as well as bespoke workshops in collaboration with schools, societies, museums, charities, corporate staff events and families.
Karen Hodgetts
Karen is a primary science consultant who has been teaching Primary Science for over 20 years, having initially trained and worked as a Secondary physics teacher. Alongside teaching, she is a Hub Leader for Primary Science Quality Mark, works with the Ogden Trust as a school's partnership regional representative and as the primary science trainer for the SCITT programme in her local authority. She has led and delivered CPD events and conferences in her local area.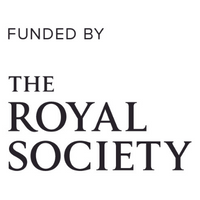 For updates on all of our  upcoming events sign up to our museums e-newsletter