Geometric and biomorphic pattern making with Samira Mian and Dr Esra Alhamal
Book free tickets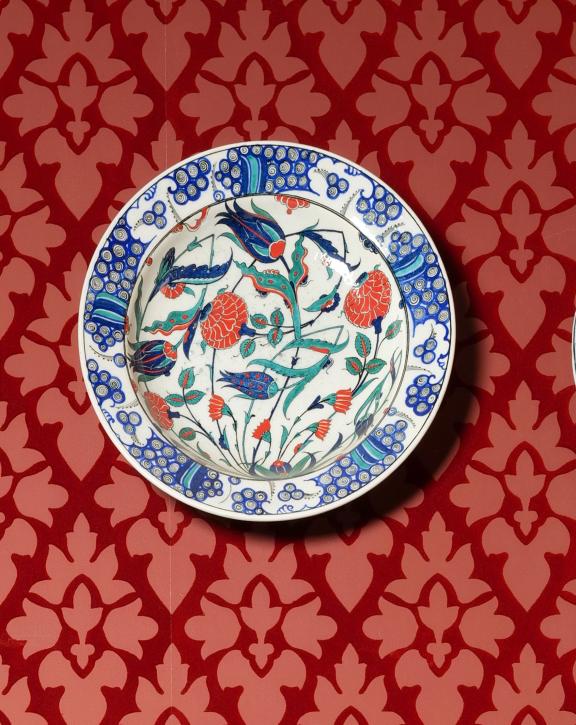 Event Information
Date:
7 July 2022 / Weekly on Thursday
Duration:
2 hours each workshop
Course details
Join Samira Mian and Dr Esra Alhamal to construct and colour patterns inspired by the geometric and biomorphic designs to be found on the beautiful objects of Leighton House and Sambourne House.
In the first two workshops, Samira will guide you through the compass and straight edge construction of the  geometric patterns decorating an ornamental wooden table in the Morning Room at Sambourne House. 
In the final two workshops,  Esra will study the freehand biomorphic patterns found on a collection of Turkish plates which hang on the walls of the dining room in Leighton House. Inspired by traditional Iznik motifs, these contemporary ceramics were created for the museum by the Turkish master craftsman, Ismail Yigit.
This free series also includes a live 'In Conversation' event with Samira and Esra where you can hear more about their journey and practice, and ask about their lives as creatives.
For updates on all of our  upcoming events sign up to our museums e-newsletter
Dates and times
Thursday 16 and 23 June, 5-7pm (BST): Compass & straightedge pattern making with Samira Mian
Thursday 30 June, 5-7pm (BST): In Conversation with Samira Mian and Dr Esra Alhamal
Thursday 7 and 14 July, 5-7pm (BST): Biomorphic pattern making with Dr Esra Alhamal 
This is a free series and  you can book individual sessions or sign up for the full course.
About Samira Mian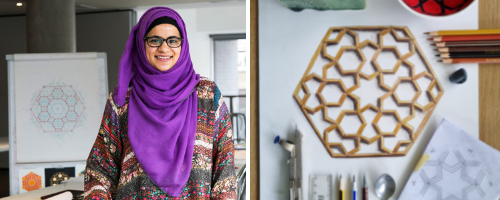 Samira uses her background in Mathematics and Education to share her passion for the heritage of the Islamic lands, particularly the beautiful and rigorous geometric patterns. Using the centuries-old technique of straight edge & compass, she recreates the patterns in contemporary style using watercolours, gouache and metallic paints. Samira has been teaching in the UK, internationally and online since 2014.
About  Dr Esra Alhamal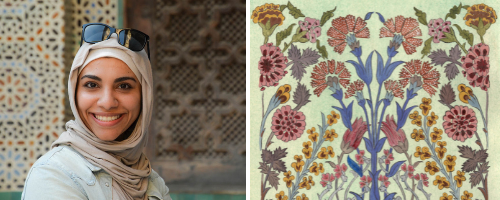 Esra is an artist, educator, podcastor at Art illuminated and the co-founder of Bristle and Brush Watercolours. Sharing pattern, painting and illumination techniques,  she specialises in biomorphic patterns; the organic, floral and free flowing patterns found in Islamic lands, particularly in Iran and Turkey. Esra has been teaching in the UK, internationally and online since 2016.  
Our learning programmes are made possible with the support of National Lottery Heritage Fund. Thank you to all National Lottery players.
Please contact museums@rbkc.gov.uk with any enquiries about this event.