Leighton House
Glory to Sound with Nabihah Iqbal
Buy tickets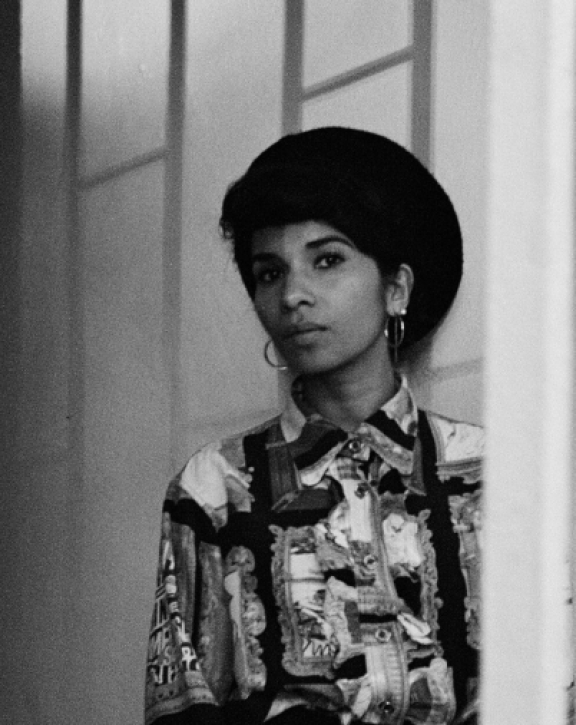 Event Information
Date:
6 December 2022 / Multiple dates
Price:
from £12; includes access to Leighton House
About the event
'Glory To Sound' is a music event series founded by musician, DJ and broadcaster Nabihah Iqbal, which launched at Somerset House in 2018, with the aim of experiencing and exploring music from different perspectives and thinking about what it really means to us.
"Music is a powerful force, and some of our strongest feelings and experiences are triggered by listening to, or playing music. The way that music connects strangers is an amazing thing. Glory To Sound is about this power, and the way that music transcends boundaries. It's about why we love music and its significance in our lives."
For the next iteration of 'Glory To Sound', Nabihah is hosting a series of live music events at Leighton House, "one of her favourite places in London", which will take place between November 2022 and February 2023. Nabihah has curated four remarkable evenings of live performance, conversation and record playing, inviting some of her favourite artists to come and perform in the unique surroundings of Leighton House. 
Each event will include two live performances by guest artists, with Nabihah Iqbal on warm-up DJ duties.
Come at 6:30pm for the chance to explore Leighton House and the new spaces while enjoying Nabihah's DJ set.

Guest musicians will play in Leighton's studio at 7:30 and 8:15pm.

Bar will be open throughout the evening. Unfortunately, the shop and exhibition galleries will remain closed.

Doors closed at 9pm
Tickets from £12 (special student offer for over 18s, valid proof must be presented)
Line up
**SOLD OUT**Tuesday 8 November, 6:30-9pm
tlk (Tara-Lily Klein) and Fire In Her Eyes

**SOLD OUT **Tuesday 6 December, 6:30-9pm
Petit Oiseau (Jatinder Singh Durhailay and Suren Seneviratne) and Natty Wylah

Tuesday 31 January, 6:30-9pm
Otto Hashmi and Ben Nobuto

Tuesday 21 February, 6:30-9pm
Laura Groves and Findom
Meet Nabihah Iqbal
Nabihah Iqbal is a musician, producer, DJ and broadcaster from London. Her debut album, 'Weighing of the Heart', was released via Ninja Tune in December 2017 and has since garnered huge critical acclaim from the likes of The Guardian, Pitchfork, Dazed, and The Observer. She is currently working on her second album as an artist-in-residence at Somerset House. 
Aside from making her own music, she also presents a regular show on NTS Radio which explores music from around the world, inspired by her studies in Ethnomusicology. She also presents shows on BBC Radio and has appeared on Radio 1, 6Music, Radio 3 and Radio 4. 
She has toured extensively around the world, both as a live act and as a DJ. Performance highlights include the Tate Modern and Tate Britain, and the Barbican as well as the Institute of Contemporary Arts, Southbank Centre and Victoria & Albert Museum in London, K11 Art Institute in Shanghai, MoMA PS1 in New York, Synthposium in Moscow, Glastonbury Festival, Bestival and Sonar. 
Nabihah sits on the board of trustees for the Institute of Contemporary Arts (ICA) in London, Hand Of, an arts and education charity dedicated to
enriching the education of disadvantaged children and young people in the UK, and she is also on the advisory board of Making Tracks, an international music residency programme that explores strategies for music-based environmental engagement.