Leighton House
Oriental?! An immersive and aromatic panel discussion
Buy tickets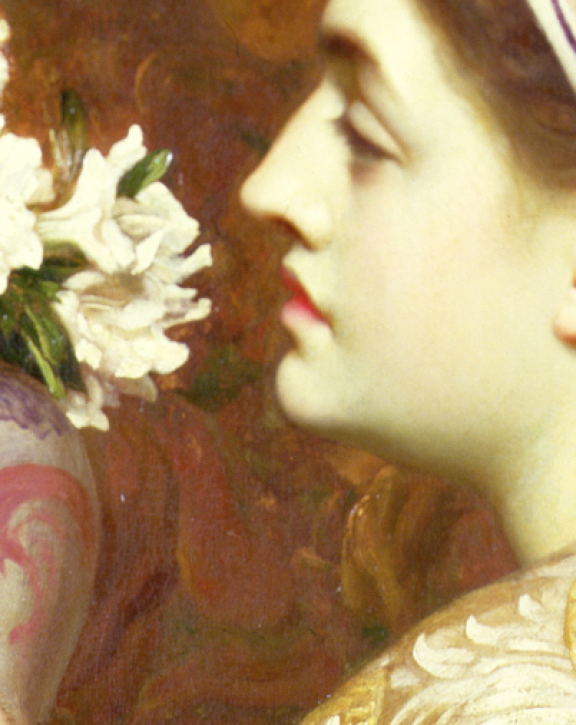 Event Information
Price:
£25: includes access to Leighton House.
About the event
In the fragrance world, "Oriental" is an official category of perfume that is distinguished by its warm, sensual notes. Join our expert panel to discuss this term, debate the importance of language and explore the uneasy border between appreciation and appropriation.
Whether you are involved in the perfume industry, a fragrance fan or a cultural questioner you will leave with a better understanding of olfactive ingredients and history, in what is sure to be a lively debate about aromatic interpretations and inspirations.
This panel discussion is chaired by sensory historian and artist, Tasha Marks, joined by artist and perfumer Ezra-Lloyd Jackson who has created a bespoke perfume inspired by Leighton House, with samples  (perfume tabs) to be handed out to attendees. 
Also in the panel, Nadine Nour el Din,  art historian and cultural practitioner, William Tullett, Associate Professor in Sensory History at Anglia Ruskin University and Sanjoli Mathur, who  investigates the impact of people's cultural background on their experience of smells.
Come at 6:30pm for the chance to explore Leighton House and the new spaces; the panel discussion starts at 7pm.
Meet the speakers
Tasha Marks is an artist, sensory historian and founder of AVM Curiosities, a creative practice that has been exploring the relationship between art and the senses since 2011. AVM Curiosities advocates for the sensory museum, championing the use of fragrance as an artistic medium. Projects range from olfactory curation to scented installations. Past patrons include The National Gallery, The British Museum, Barbican, Wellcome Collection, The National Trust, Historic Royal Palaces and the V&A.
Ezra-Lloyd Jackson (b.1996, London) is an artist from British-Caribbean heritage working as Junior Perfumer at Olfiction, an independent fragrance laboratory and consultancy based in the UK. His practice is multidisciplinary: focusing on perfumery and fragrance design, graphic and visual arts, music production and sound design. His work has been shown in a variety of spaces, including The Barbican Centre, The Royal Albert Hall, Kunstraum Gallery, The Jazz Cafe and Theatre Peckham.
Nadine Nour el Din (b. Cairo, Egypt) is a researcher, art historian, and cultural practitioner.She holds a BA in Visual Arts from the American University in Cairo, an MA in History of Art from The Courtauld, and an MA in Arts Administration and Cultural Policy from Goldsmiths, University of London. Her academic, artistic, curatorial, and research work focuses on the arts and cultural production of the Arab world and wider region.
William Tullett is Associate Professor of Sensory History at Anglia Ruskin University in Cambridge and author of Smell in Eighteenth-Century: a social sense (Oxford University Press, 2019) and  Smell and the Past: Noses, Archives, and Narratives (to be published in 2023). He is currently a lead research on the Odeuropa project, an EU-funded collaboration between historians, computer scientists, heritage scientists, and museums in which researchers are tracing the smell history and heritage of Europe from the 1600s to the 1920s
Sanjoli Mathur is an MSc Sustainable Heritage student at University College London. Her thesis focuses on decolonising olfactory heritage – investigating the impact of people's cultural background on their experience of smells, and the need for olfactory heritage to accommodate these diverse experiences. She has previously lead activities in the heritage education space at the Indian National Trust for Art and Cultural Heritage, and has authored a children's book on the food heritage of India. 
For updates on all of our  upcoming events sign up to our museums e-newsletter