Published: Thursday 18 May 2023
Watch the video to hear from the family and friends of Kelso Cochrane and Deputy Leader, Cllr Kim Taylor-Smith at the opening of Kelso Cochrane House.
Family and friends of Kelso Cochrane, who was murdered in Notting Hill 64 years ago, came together this week to see a new building in North Kensington named in his memory.
175-177 Kensal Road, which is one of the Kensington and Chelsea's new homes developments, was officially named Kelso Cochrane House in a ceremony that honoured his legacy and ensured that he is never forgotten. The development will offer 38 new homes – 28 at social rent and 10 for key workers, with the first tenants due to move in this summer.
Kelso's life was tragically cut short when attacked and murdered by a gang of white youths in Notting Hill while on his way home on 17 May 1959. No-one was ever convicted of his murder and those responsible are still free. 
His friends and family continue to fight for justice to this day and are determined to keep fighting until those who are responsible are brought to justice.
Kelso's family members and Deputy Council Leader Cllr Kim Taylor-Smith unveiled a plaque in the communal garden of Kelso Cochrane House. The ceremony was attended by friends, campaigners and local community members.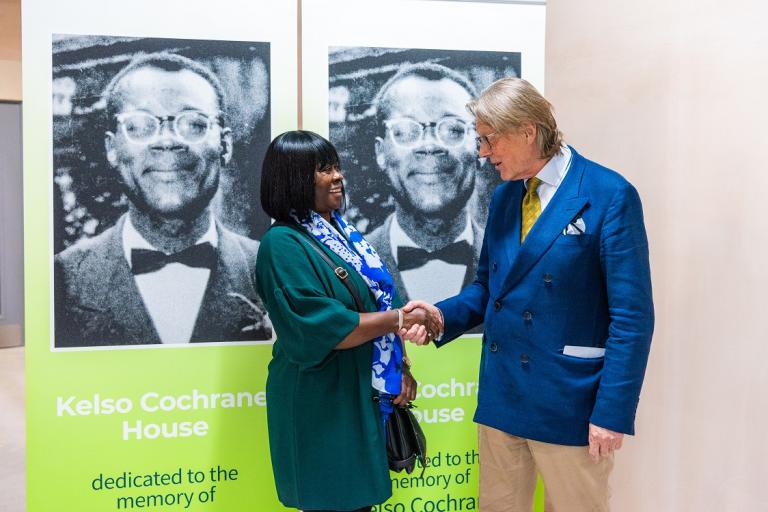 Millie Christian, Kelso's niece, said at the event:

"This is an extremely emotional night, a truly a historic moment which is long overdue but nevertheless welcome. So many fought for this night for Kelso and everyone's contribution is greatly appreciated. I, and all connected with the drive to remember Kelso, can only hope that the residents and visitors of this housing block will look at the plaque, do a little research and realise how important equality and justice is to everyone, Kelso did not get justice, but we are not bitter. We only hope lessons have been learned and continue to be learned by the wider community. We must try to live in peace and harmony with each other and we hope this will be one of many events in honouring Kelso. 

"Fighting for justice won't bring Kelso back alive but will give the family some kind of closure and we have other families who are fighting for the same goals. Who knows, if Kelso's life was not cut short, maybe he would've lived to see his 97th birthday this September."
Isis Amlak, Kelso Cochrane Steering Group and family representative, said: 

"A number of us in the community decided back in 2007/8 to commemorate what had happened in 1958 with the Notting Hill riots and look at how the riots had shaped the history, narrative and the culture of the community. We also wanted to commemorate Kelso's murder so that campaign started in 2008/9. We have continued to work with the family of Kelso Cochrane to keep his memory alive. Today is yet another one of the many things that we are doing to get some semblance of justice for Kelso and to ensure his memory will never leave us.
            
"So, when I was approached by the Council to reach out to the family about the naming of this building after Kelso, we were really pleased, because as a campaign and a family, it is important that Kelso's name lives on. Thank you to Kensington and Chelsea Council but more importantly thank you to the community and thank you to Kelso Cochrane's family for continuing to fight for justice. The fight continues."
Deputy Council Leader and Lead member for Grenfell Housing, Housing and Social Investment, Cllr Kim Taylor-Smith said: 

"This naming ceremony is not about just bricks and mortar, it is about commemorating the life of Kelso and about building a legacy from a tragedy. The memory of people such as Kelso have showed us just how important equality and fairness are.

"We want Kelso to be remembered by all. He is very much part of the history of this borough and a reminder about how important striving to be better for all and securing justice is. We must do all we can to keep his memory alive."
There were also readings on behalf of his daughters Josephine and Karen Cochrane who were unable to attend the event as they are based in America as well as an audio recording by his nephew William Thomas who lives in Antigua.
In a statement read out by cousin Christina Christian, Josephine and Karen said: "We are the lost children of Kelso Cochrane. We appreciate you honouring our dad. Thank you for giving the family the opportunity to name a block and lane after our dad and to spread the knowledge of his being and demise. We want the public to learn about our dad and the legacy his name carries.

"We wish so much that we could have been there for the opening ceremony but we appreciate the event."
Kelso Cochrane House, which is due to officially open next month, is one of the first new homes developments in our New Homes Delivery Programme. The programme is delivering 600 new homes across the borough, half at social rent.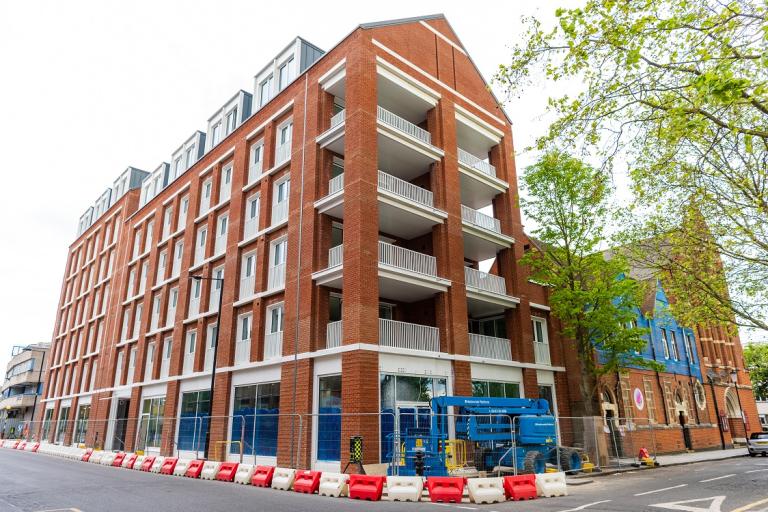 These new Council homes will deliver on the Council's commitment to be greener, safer and fairer.
They will be carbon zero, have a heating system which is better for the environment and cheaper for residents, and have well insulated walls and thermally efficient windows and doors to retain heat.
The homes will be fitted with a sprinkler system, fire alarm system as well as offer automatically opening vents in communal areas to release smoke as well as a CCTV system and quality lighting.
They will also be tenure blind which means there will be no difference between our social rent homes, key worker homes and market rent homes across the New Homes Programme. They will be the same inside and out. 
 
On this site we are also working towards delivering a medical centre which will give local residents easier access to local health services and in turn improve the overall health of our residents.