Norland Neighbourhood Plan
Norland Neighbourhood Plan
In June 2012 the Council designated the Norland Neighbourhood Area and the Norland Neighbourhood Forum. This designation has now elapsed.
However, the Norland Neighbourhood Plan, confirmed by the Council in 2014, remains part of the development plan for the area. and must be used when determining planning applications for the Neighbourhood Area.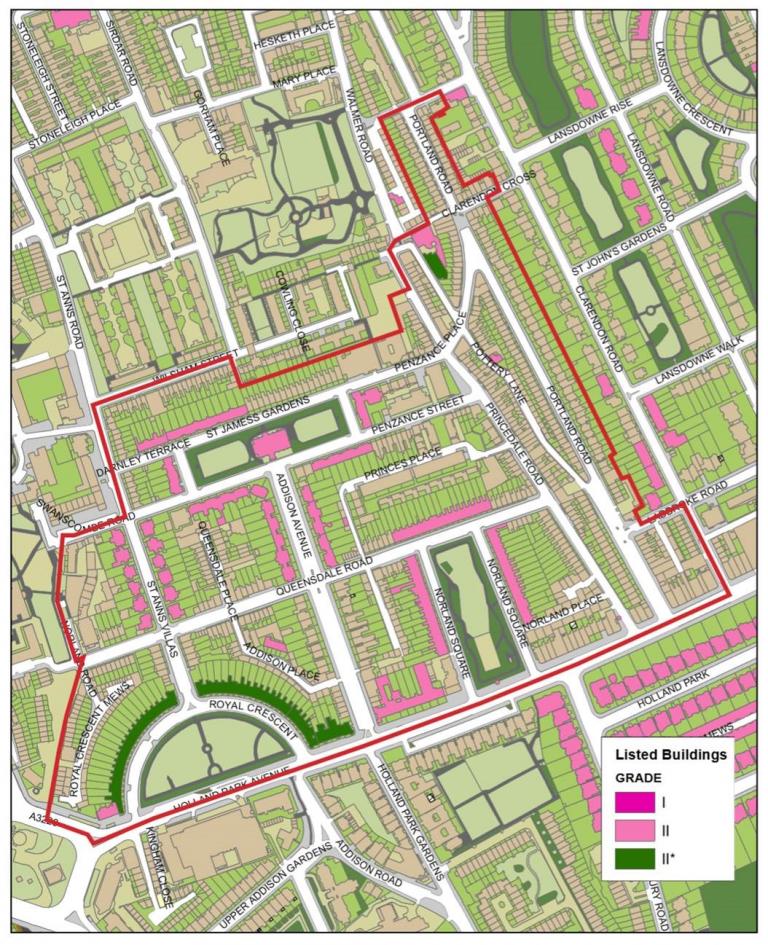 Details of the Neighbourhood Plan
The Neighbourhood Plan and accompanying documents are available to download below. 
Neighbourhood Plan - Project Background
The Norland Neighbourhood Plan is a culmination of many years work by the Norland Conservation Society. The Society approached the Council in 2008 with the wish to update the Conservation Area Proposals Statement for Norland, and over the last four years, has been preparing and developing the neighbourhood development plan. Please see the Norland website for further information:
Step 1: Neighbourhood Forum/Area Designation (Spring 2012): The Norland Conservation Society was one of the first organisations in the country to apply to their Council to designate a neighbourhood area and a neighbourhood forum in April 2012. After a six-week consultation period, the Council designated the group and the area on 15 June 2012, granting them the right to produce their own neighbourhood plan.
For more information please see:
Step 2: Draft Neighbourhood Plan Consultation (Summer 2012): The Norland Neighbourhood Forum consulted the local community on their draft neighbourhood plan between 20 June and 1 August 2012. Responses and comments were taken on board and changes were made to the plan.
Step 3: Draft Neighbourhood Plan Submission (Summer 2013): The forum prepared and submitted their neighbourhood plan to the Council in June. This was publicised for six weeks, until 26 July 2013, alongside a number of supporting documents, and representations were invited.
Step 4: Draft Neighbourhood Plan Examination (Summer 2013): The examiner found the plan should proceed to referendum, subject to some modifications. Please see the Examiner's report below:
The links to the plan and documents submitted for examination are below.
Additionally, the following supporting documents are available to download:
Step 5: Neighbourhood Plan Referendum (December 2013):
The Norland Neighbourhood Plan passed the referendum on 5 December 2013. The Council are required to adopt the plan if more than half voting in the referendum vote in favour of the plan. Click here for full results.
The question asked in the referendum was:
Do you want The Royal Borough of Kensington and Chelsea to use the neighbourhood plan for the Norland Neighbourhood Area to help it decide planning applications in the neighbourhood area?
The links to the documents related to the referendum are below.
There are a number of Article 4 Directions in the area. These were consulted on for a period of six weeks in June and July 2012. These have now been confirmed, with some slight alterations, and came into force on 3 July 2013. Please see here for more information about what this means and the properties and rights affected.
Last updated: 20 July 2020