Developing business
The Council is committed to the economic development of the Royal Borough through the Community Strategy, and the milestones of the National Procurement Strategy. One of these is to stimulate markets and use [our] buying power to drive innovation in the design, construction and delivery of service.
To ensure value for money and a competitive tender process, the Council cannot favour local suppliers or Small and Medium Enterprises (SMEs) over other potential suppliers. However, these web pages should be used, in combination with the Council's forthcoming procurement opportunities to be published on this website, to enable local business and SMEs to align their business planning with potential Council contracts.
For more information on upcoming Council contracts email procurement@rbkc.gov.uk
Portobello Business Centre
This is an excellent resource to learn more about becoming a supplier to the Council, starting a business or expanding an existing business.
Diverse Supply Links
Support for businesses across London to develop their supply chain by assisting them to become ready to supply, access procurement opportunities, and develop their environmental performance through workshops and tailored advice.
Business Link
Business Link in London offers advice and guidance on how to tender for local authority contracts.
For more information, see Business Link in London
The Business Link website offers a free public procurement course for businesses called Winning the Contract. The course is designed to help businesses learn about public procurement and how to bid for public sector contracts.
The course introduces businesses to the key procurement processes, including:
identifying the advantages and disadvantages of dealing with public bodies

understanding how different types of contracts are defined, advertised and dealt with
understanding approved supplier lists and framework agreements
searching for and finding public sector opportunities
identifying the key stages in the tendering process
It also has a useful Resource section, case studies, and a Hints and Tips download.

To find opportunities to tender for contracts with the Royal Borough of Kensington and Chelsea and other London boroughs, visit capitalEsourcing.
---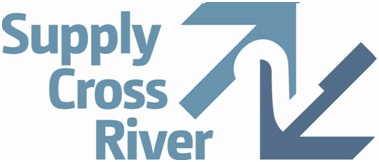 Supply Cross River 2 provides access contract opportunities from major construction projects and large buyers from across London.