Collaborative project supports lower income families as Sadiq Khan visits Colville Primary School
Councillor Catherine Faulks, the Council's Lead Member for Skills and Enterprise joined the breakfast club at Colville Primary School in North Kensington this morning (Wednesday 17 July) alongside Mayor of London Sadiq Khan. The breakfast club, an afterschool club and support in purchasing school uniform and dinners, are just some of the ways support is being offered as part of a pilot project that aims to help ease the financial pressures on families with lower incomes. Through the project, launched in partnership with the Child Poverty Action Group, families will also be able to access advice on making welfare claims, as well as information on how to access their full benefit entitlement.
Kensington and Chelsea is one of four London boroughs that the project is being piloted in, with 16 schools across the boroughs partaking in the pilot. The project is due to run until December 2019 when it will be independently evaluated by WSA Community Consultants.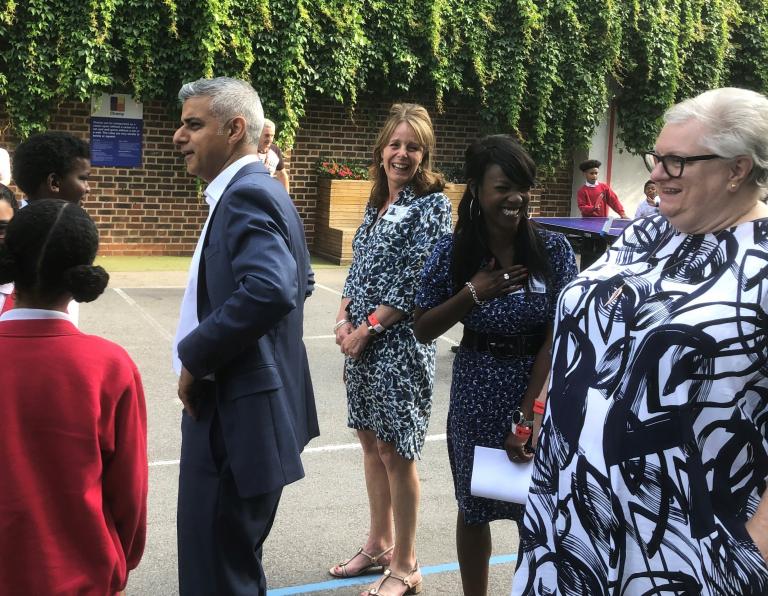 Councillor Faulks, Lead Member for Skills and Enterprise, said: "It was a pleasure to hear all about the new partnership with Child Poverty Action Group this morning at Colville Primary School – one of the borough's outstanding schools. Collaborations like this are so important in ensuring that the needs and best interests of children and families in the borough are at the heart of what we do. The Mayor of London would undoubtedly agree that the staff and students of Colville are a credit to London, and I'd like to thank them for their warm hospitality."
Headteacher of Colville Primary School, Jagdeep Birdi, said: "Many parents are not fully aware of the benefits they are entitled to and this pilot has allowed us to share information and advice which has ultimately empowered whole families at the school."
Last updated: 29 November 2019