SEND visits to the Ecology Centre
SEND visits to the Ecology Centre
We offer Forest School programmes and Environmental Education visits for Special Educational Needs and Disabilities (SEND) groups and schools.   
All our Environmental Education visits can be adapted to meet the needs of SEND groups, and we also work alongside teachers to create unique sessions accessible to their learners.  
Leaners with additional needs can benefit vastly from the repetition provided by a 6-week Forest School programme. Returning to the same space and rediscovering activities allows greater processing of information and development of memory skills. 
Whether you are coming for a one-off visit or a 6-week Forest School programme, we want to ensure all learners can access our sessions and benefit from the experience.  Before a visit we can send photos and more information to enable learners to prepare. 
Please see the Teachers' notes for the minibeasts SEND session as an example. 
Most sessions take place in the securely fenced Wildlife Area. The Wildlife Area has a system of woodchip and grass paths and two log circles for sitting. If your group has additional physical needs, please discuss this with us when booking as we have more accessible sites which may be more suitable. 
We highly recommend group leaders visit us prior to their visit to complete risk assessments and familiarise themselves with the facilities and location. 
Make a booking or enquiry 
If you would like to make a booking or you have a general enquiry, please email us at: ecology.centre@rbkc.gov.uk, or if you would prefer to speak to a member of staff, please call the Ecology Service on tel: 020 7938 8186. 
We are usually very busy in the Spring and Summer terms so please book early to avoid disappointment.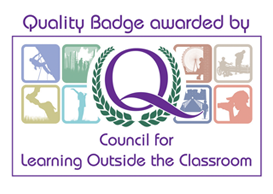 Last updated: 27 October 2020