St Quintin centre has two sites, in the north and south of the borough.
St Quintin Centre North
St. Quintin centre in the north of the borough is a state of the art centre for disabled children, young people and their families. We offer groups and support for those aged between birth and 18 years old. It is open seven days a week (excluding Bank Holidays).
Who can use our centre
Any child with a disability under the age of 18 who is affected in their everyday living by one or more of the following:
global developmental delay
a learning disability
a sensory impairment
a physical impairment
chronic ill health or medical problems
a serious life limiting or terminal illness
a severe communication or language disorder
an Autistic Spectrum disorder (and not able to access other services)
To access our services, your disabled child will need to be living in the borough of Kensington and Chelsea.  Priority is given to those children with the most complex needs. If you fit this criteria then you can access our core offer.
Facilities we have on offer at the centre:
two large activity rooms
large changing room with height adjustable changing bed
open access computer suite
accessible kitchen
sensory room
garden (including trampoline, climbing frame and ball pool)
sensory garden
hoist track throughout the whole building
wheelchair accessible throughout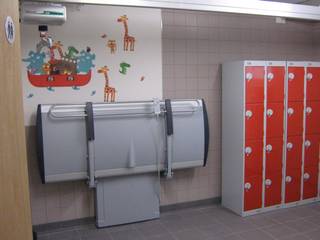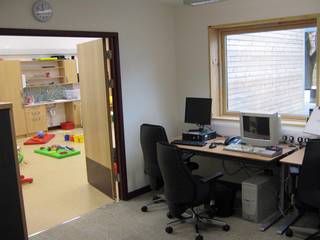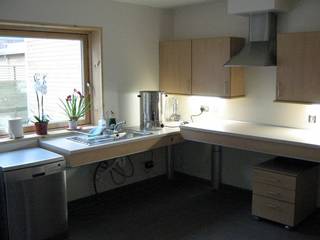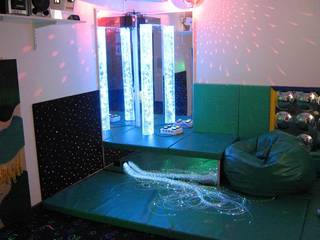 London travel to the north centre
We are situated between Ladbroke Grove and Latimer Road. You can find us from Ladbroke Grove by getting the no 7 bus or from Latimer Road no 295, no  316 or no. 70.
Parents' Committee
We now have a parents' committee which is made up of a group of parents who work with us on developing and improving the centre. Read more about our Parents' Committee.
Ofsted report
Our centre is registered under Ofsted.  We were inspected last October, and were graded as 'Good'.
St Quintin Centre South
Working in Partnership with Marlborough Primary School. We provide weekend and holiday sessions for the children who live in the south of the borough.
Grace is the team leader in the south. Visit the Meet the team page.
We are set up in a refurbished building at Marlborough Primary School. We are currently open on Saturdays and School holidays for non-wheelchair users from 5-18 years old.
All the children and young people who attend this centre are referred from the council's social work and short breaks team.
We have the following facilities:
painting table
reading corner
puzzle table
Find out about our Saturday Club programme.