54 St Helens Gardens
54 St Helens Gardens, W10
54 St Helens Gardens is one of the sites  included in the Councils Phase 1 New Homes Programme and will provide eight new homes, including affordable homes. The design complements the character and street scene of the immediate area and is located near Kensington Memorial Park.
54 St Helens Gardens site outlined in red.
Consultation
Consultation for new homes on this site took place from October 2019 to late January 2020. The consultation included two rounds of 'face to face' events showing the progress made on the design of the new homes and enabled comments and feedback from the local community. This feedback will be incorporated into the final proposals.
Planning
Following the consultation, a planning application was made by the Council in February 2020, together with subsequent revisions for the development of a scheme which will provide much-needed housing. The development will deliver eight new homes, including affordable homes with secure residential communal areas and garden. This scheme obtained 'resolution to grant' planning permission in July 2020.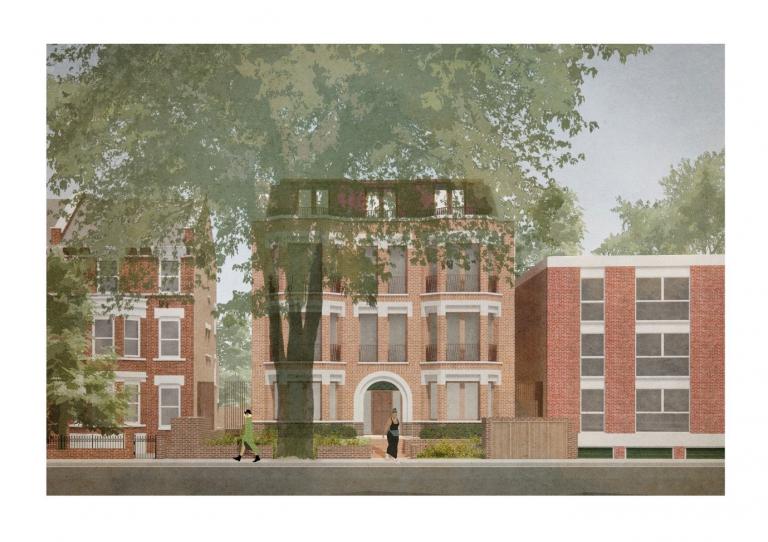 Indicative sketch of proposed development at 54 St Helens Gardens.
View the full planning application and all associated documents that were submitted.
Work will start on the construction of the development in early 2021 to enable new homes to be occupied by spring 2022.
Contact us
For all enquiries, please contact us at the following email address: newhomesenquiries@rbkc.gov.uk