A Persian Pedlar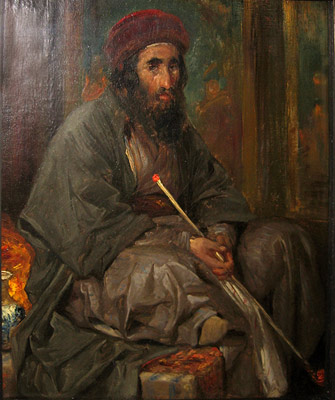 Image Details
Title:
'A Persian Pedlar'
Date:
1852
Media:
Oil on Canvas
Dimensions:
34 x 30cm
Location:
Leighton House Museum
Picture credit:
Leighton House Museum
Interpretation:
This early work indicates Leighton's long-running interest in eastern peoples and places. It depicts a small full-length figure of a man, in oriental costume, sitting cross-legged on a divan, with a long pipe in his hand. The figure is almost certainly intended to be Turkish, even though it was painted some time before Leighton's lengthy expedition to Asia Minor in 1867.
>>
Next Image