The Light of the Harem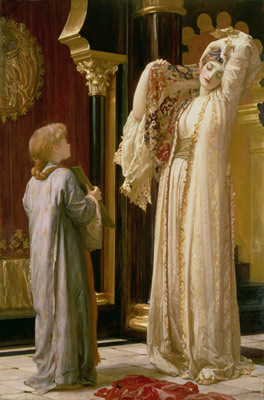 Image Details
Title:
'The Light of the Harem'
Date:
c1880
Media:
oil on canvas
Dimensions:
152 x 84 cm
Location:
Private Collection
Picture credit:
The Bridgeman Art Library
Interpretation:
This is one of Leighton's first paintings to feature Dorothy Dene, a favoured model in the later phase of his artistic career. It harks back to eastern subject matter that Leighton painted after his visit to Damascus in the autumn of 1873. The use of the western models highlights that Leighton was not trying to represent an actual scene or specific event.
>>
Next Image