View on the Nile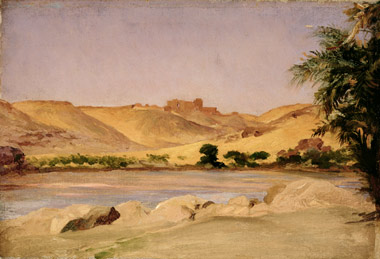 Image Details
Title:
'View on the Nile'
Date:
1879
Media:
Oil on Canvas
Dimensions:
14.5 x 28cm
Location:
Leighton House Museum
Picture credit:
Leighton House Museum
Interpretation:
This work relates to Leighton's trip down the Nile in 1868, the memories of which remained vivid in his mind in the following years. The starkness of the composition contrasts with the artist's precise and sensitive treatment. The towns and villages along the Nile interested him, and he emphasised the square geometry of the buildings by sandwiching them between river and sky.
>>
Next Image