Please note no barbeques are permitted in the park.
About Embankment Gardens
Embankment Gardens are situated alongside alongside the busy Chelsea Embankment. The gardens contain spring and summer bedding, trees, shrubs and grass areas.
The Bridge gardens provide pleasing surroundings whilst walking alongside the Thames. In the nearby St Thomas More Gardens, there is a statue of St Thomas More. This is near the Chelsea Embankment Gardens outside Chelsea Old Church.
Address
Chelsea Embankment SW3
History
The Thames was embanked by Sir Joseph Bazalgette in 1869-74. These small gardens were created after the embankment.
Lieutenant Col Sir James MacNaughton Hogg opened the Chealsea Embankment in May 1874.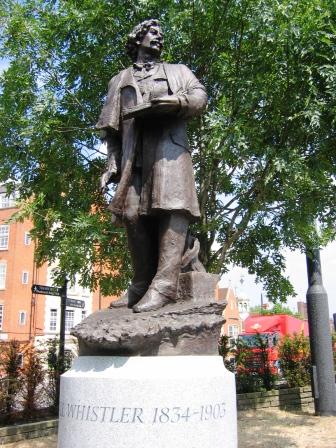 Map
Contact us
Last updated: 4 November 2021