About St Mary Abbots Gardens
St Mary Abbots Gardens has gardens and seating areas near Kensington High Street.
Address
Kensington Church Street W8
Opening times
7.30am until dusk
History of St Mary Abbots Gardens
The former churchyard of St Mary Abbots opened as a public garden in 1953.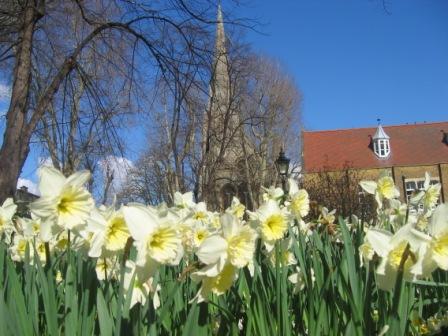 Alec Clifton-Taylor Memorial Gardens
Alec Clifton-Taylor memorial gardens were designed in commemoration of Alec Clifton-Taylor. He was the President of The Kensington Society from 1978 until his death in 1985. The gardens are next to St Mary Abbots Gardens.
The land was wasteland behind the Old Town Hall. Developers agreed to give part of the land to the Church School and keep part of it as open space.
After a friend asked where he could plan a rose garden in Alec Clifton-Taylor's memory, the garden became a memorial to him.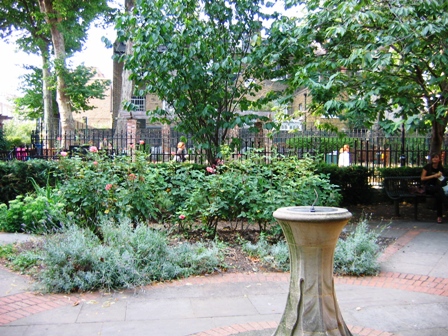 Map