How you can support your library
We love our libraries and we know our residents do too. If you want to support the various services provided by our libraries, why not consider donating or volunteering some time? Your support will help us to offer even more from our well-loved libraries. 
By contributing to your local library, you can help maintain their status as a creative hub – perhaps you could lead a creative workshop or use your language skills to deliver family events in other languages.
Alternatively, you may like to donate to the library to support events, workshops and activities.
Whether you make a financial donation or a commitment of your time, we really appreciate your generosity.
Why support the library?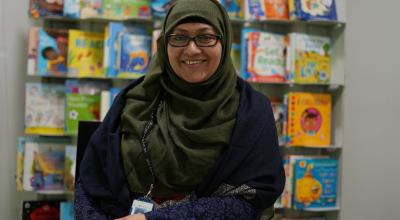 Our Volunteers Manager, Mahbuba, says:
"Our libraries are amazing places to get together, to learn, to access digital resources, and to find out about wider services from across the council from our expert staff and volunteers.

 

Alongside the rich knowledge, information, and events that you can access for free, there is a wonderful community of people at the centre of our libraries that help to make our spaces unique and vibrant community hubs."